Wildfire Season is Upon Us: Here's How Montecito Fire Can Help You Prepare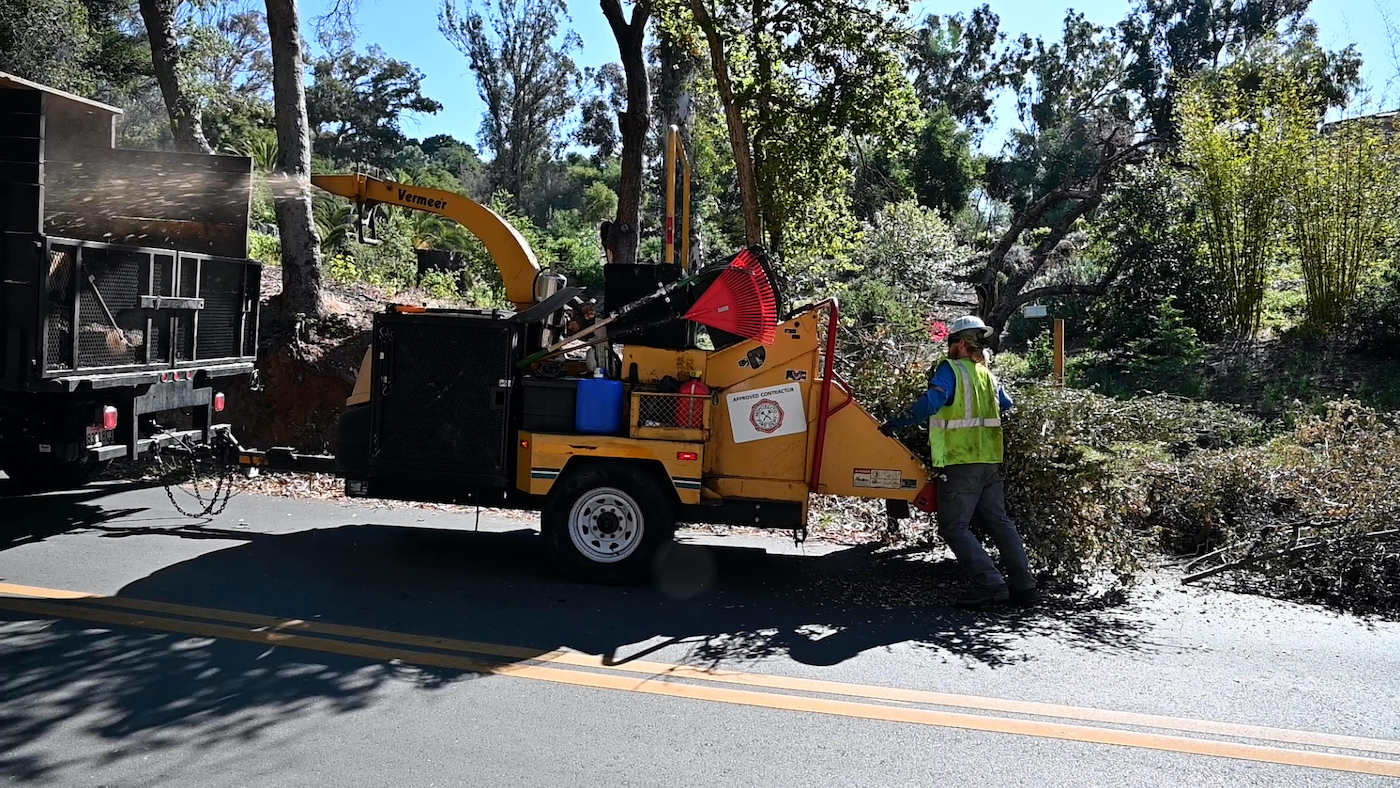 High fire season is officially underway for the South Coast. It's easy to feel worried when looking at the parched brush, dramatically lacking rainfall totals, and concerning forecasts for warmer temperatures and impending sundowner winds.
However, worry is not an effective method for survival.
Instead, your Montecito Fire Department is focused on educating and preparing our crews and our community for the potentially challenging months ahead.
First, let's face the facts. The 2021 High Fire Season outlook is concerning, and with good reason.
The National Interagency Fire Center recently released its seasonal fire weather outlook for the Southern California region. The report suggests that drought conditions are intensifying across the area due to the warm and dry weather we experienced in April.
The U.S. Drought Monitor now shows 73 percent of California in extreme drought. These grim drought conditions have not been so widespread across the state since February 2015. Currently, Santa Barbara County is one of few areas in the state that fall into the "severe drought" classification, just below the "extreme" level. That may not be the case for much longer.
To understand what this means, simply step outside and notice the browning hillsides. Wildland firefighters refer to this metric as "fuel moisture" and use it to determine how quickly different types of vegetation will burn. Fuel moisture values have hit record low values across Southern California and there is no rain in sight to reverse the inauspicious trend.
Armed with the dire facts of this year's fire season, fuel reduction and prevention efforts are Montecito Fire's top priorities to protect and prepare our community. Our Prevention Bureau continues its work to help community members improve defensible space at homes throughout Montecito.
One of our primary, ongoing prevention efforts is the Neighborhood Chipping Program. Take a short drive through the district and you are likely to notice roll-off dumpsters filled with yard clippings and piles of branches and brush at the end of driveways waiting for our chipping crew to come through.
Since late February, we have been spending two weeks in 11 designated neighborhood areas. We ask residents to cut dead and/or excessive vegetation from their properties in an effort to increase defensible space. Then, our contractor comes through with a chipping machine to chip the brush and haul the chips to a local chip recycling facility in Santa Barbara County.
In the past, we have given the chips to residents for landscaping, but an important change to the state fire code has caused us to instead opt to dispose of the chips at a local recycling center. We've made this change with the safety of our community and our environment at heart. Using chips and mulch may lead to the spread of invasive species that could harm our natural environment. Additionally, new research shows that in the event of a wind-driven wildfire, chips and mulch can become showers of fiery embers and lead to devastating structure loss.
As of January 1, the California Public Resource Code requires an "ember-resistant zone," meaning all homes need five feet of space between the structure and any materials that could catch fire. Many homeowner's insurance companies are scheduling inspections across Santa Barbara County to enforce this update to the fire code. To bring your property into compliance, our Montecito Wildfire Specialists suggest alternatives such as gravel, drought-tolerant landscaping, pavers, sand, and other non-combustible materials.
At present, we have successfully cleared excess dead, dying, and dry brush from more than half of the neighborhoods in Montecito. The free service is a simple, yet highly effective way to make our community safer in the event of a wildfire. Chipping will continue through the end of June.
If you were unable to participate in the program during your neighborhood's designated week, please contact our Prevention Bureau to discuss available options. Additionally, we encourage all Montecito residents to schedule a complimentary defensible space survey now by calling 805-969-7762. Starting June 1, the Montecito Fire Department will begin annual property inspections.
Another fundamental way we prepare for fire season is by elevating our response capabilities. While we are prepared with a full wildland response year-round, during high fire season the Montecito Fire Department increases staffing ahead of critical fire weather conditions and dispatches additional resources to all wildland fire incidents.
All of our firefighters have completed their annual wildland firefighting refresher training. This training is designed to prepare our crews to be mentally and physically fit to face the challenges of battling a wildfire. While Montecito firefighters will inevitably be called upon to help other California communities dealing with wildfire incidents this season, our stations within the Montecito Fire District will be fully staffed and ready to respond to community needs at all times.
At this early point in fire season, we ask every member of our outstanding community to join us in a collective effort to be ready for wildfire. Take a moment to review our updated "Ready! Set! Go!" educational guide, outlining what actions to take now to be prepared for wildfire. This guide and other wildfire preparedness materials are available at montecitofire.com.
Let's not worry. Let's be ready. Together, our community will be educated and prepared to ensure that your family, home, and neighborhood are ready for wildfire.
Christina Favuzzi is the public information officer with Montecito Fire.
Check out the Wildfire Safety Guide here!
You might also be interested in...