Art in Action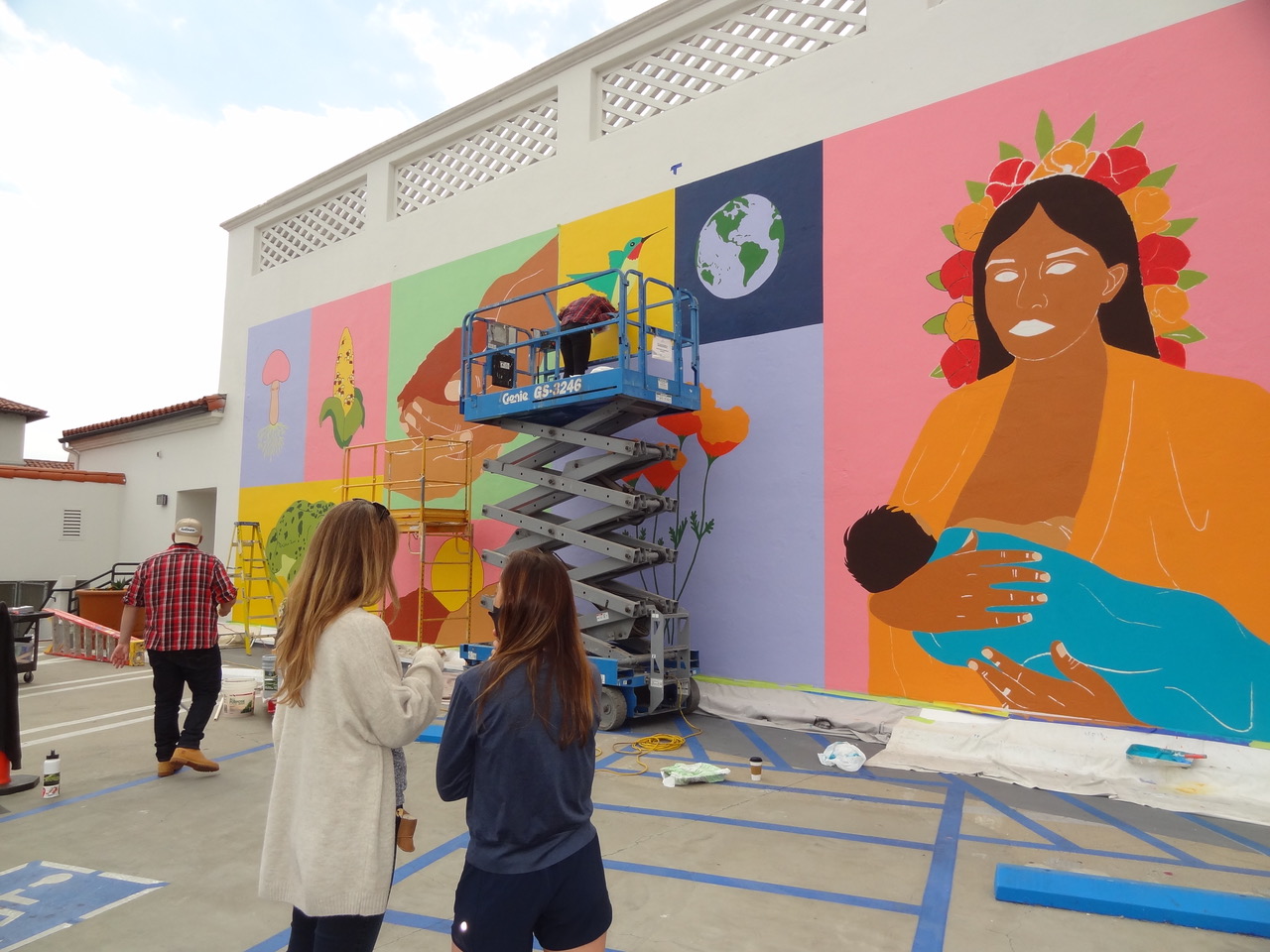 As I was heading up to the Paseo Nuevo parking lot roof to go to the Museum of Contemporary Art (MCA), I saw two artists painting a gigantic mural on the wall outside. Turns out it was due to be finished the following day in honor of Earth Day. Check it out the next time you're downtown, and while you're there, go see the free exhibit at the museum located just around the corner.
According to the brochure for the display of Shana Moulton's work at MCA, "She works with video, installation, and performance to explore the anxiety, isolation, and mystical journeys of her alter-ego, Cynthia, as she traverses an evolving, yet cyclical loop of self-diagnosis and treatment." 
Shana's video series is entitled Whispering Pines after the mobile home park located near Yosemite (where she grew up) and run by her parents. The show was curated by Alexandra Terry and needs to be seen in order to be appreciated.
I walked down the street to La Arcada Court to see the latest at the Waterhouse Gallery — Diane and Ralph's place for the last 30 years. They are featuring local artists Wyllis Heaton and Thomas Van Stein. For information, call 805-962-8885.
Wyllis has two careers: an award winning plein air landscape painter and a licensed landscaping designer based here in Santa Barbara. He grew up in Pasadena with an interesting neighbor, famous illustrator William Stout, and visited his art studio often. He studied at UCSB and loved the region. He went on to teach for six years at the California Art Academy in San Gabriel. Wyllis travels but has a permanent home here and often exhibits.
Thomas was born in Pasadena and earned his master's degree in Art from Cal State University, Northridge. He has been in more than 160 exhibitions (both one-man and group shows) and has won many awards.
Most of Thomas's work is done on location in daylight, but his forte is painting nightscapes or nocturnes en plein air. He has often been featured in magazines including Southwest Art magazine, as one of six American artists who are focused on painting nocturnes.
Thomas has taught art through the local SBCC Continuing Ed Program for 30 years, and has also done workshops in Mexico. He worked at the Scottsdale Artists' School and has been a member of the O.A.K. group for 30 years — the list goes on just like the energizer bunny.
You don't have to travel to find fine art. Just drive downtown and do your own art walk.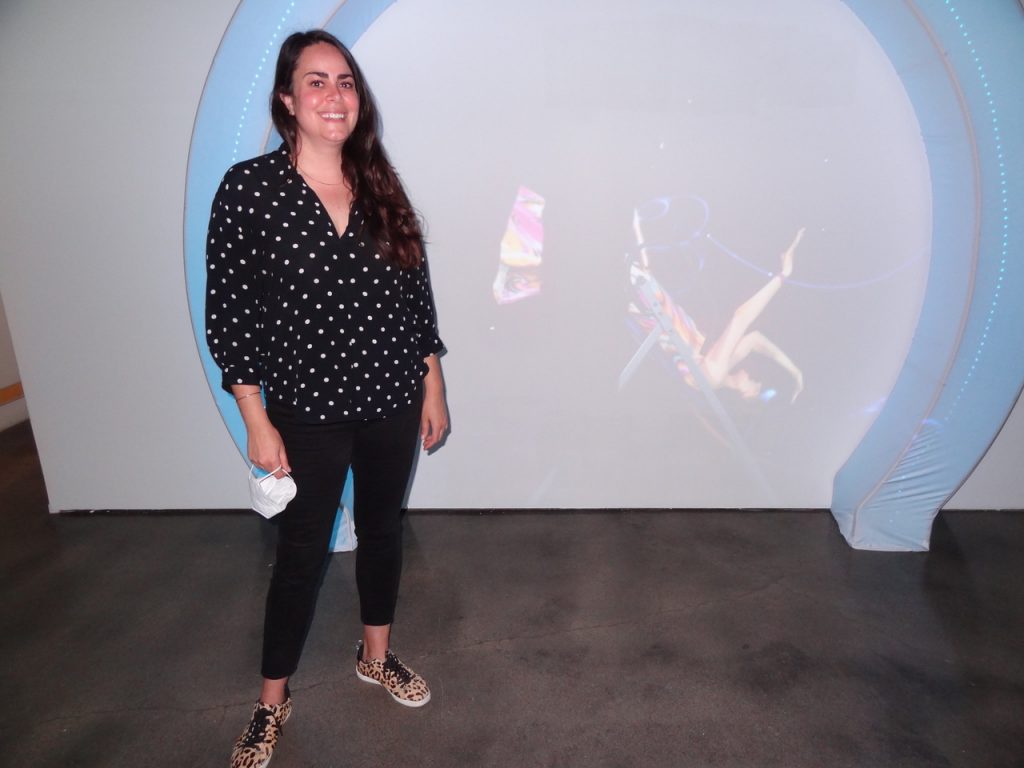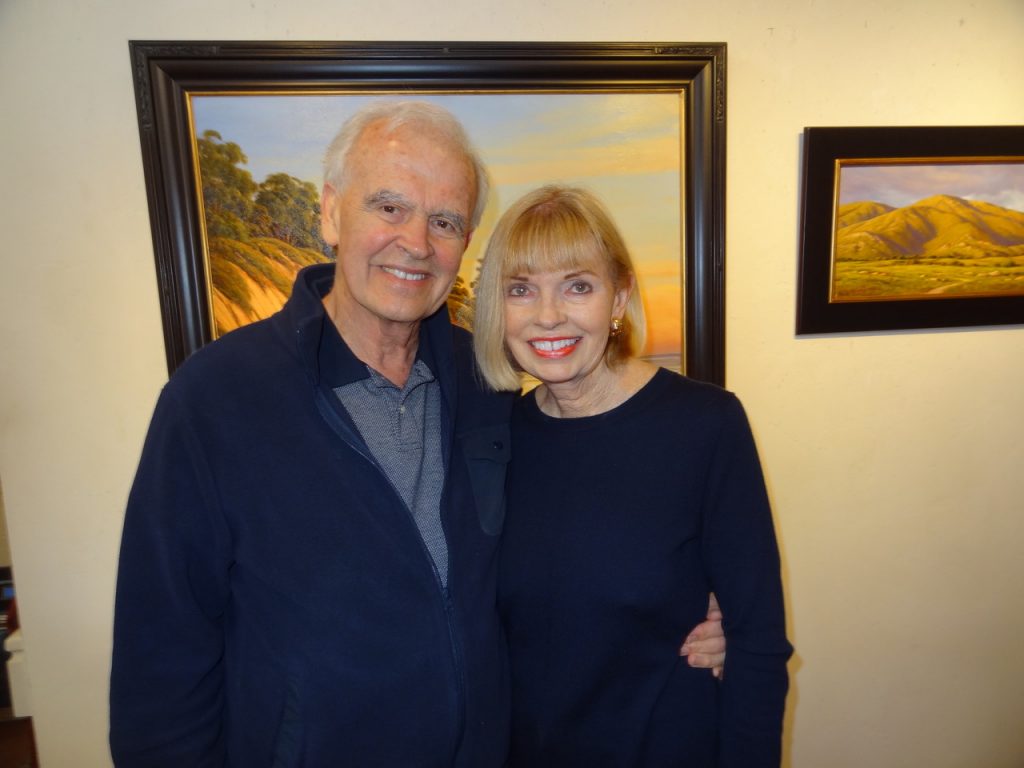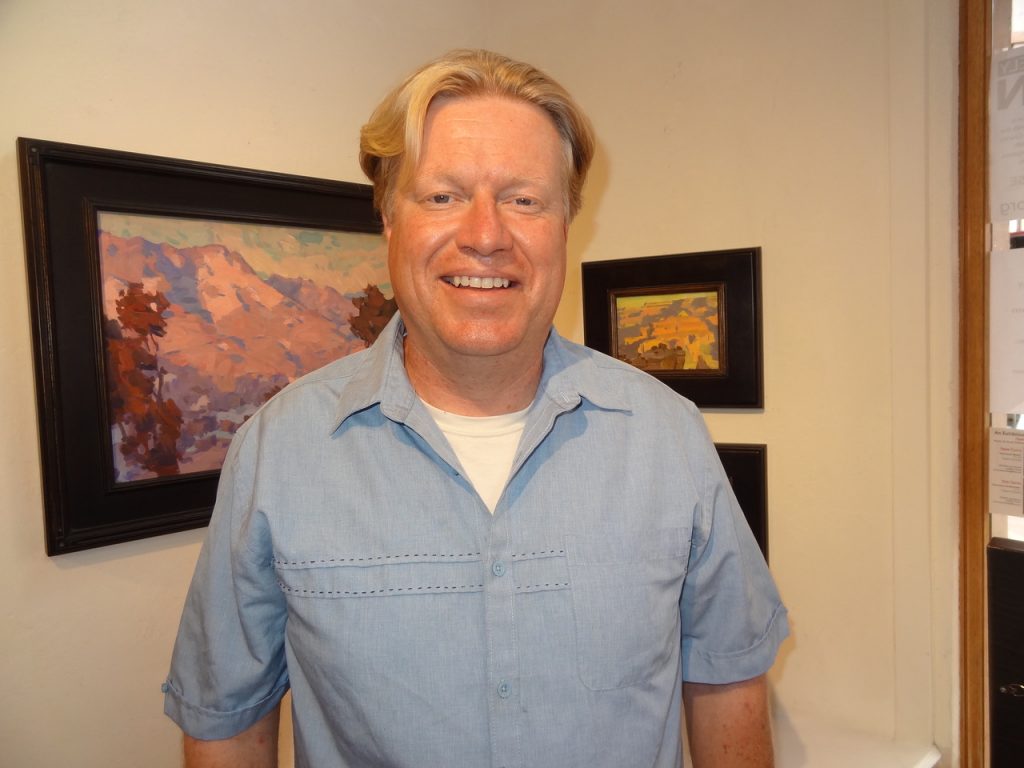 You might also be interested in...