Her Star is Rising: Built on Family and Wanderlust, Meagan Harmon Earns Coastal Commission Nod
On May 4 — a day already close to her heart as a self-proclaimed Star Wars "nerd"— Meagan Harmon did something that many local political pundits didn't think was possible when she received a call that a handful of other veteran politicos were waiting for.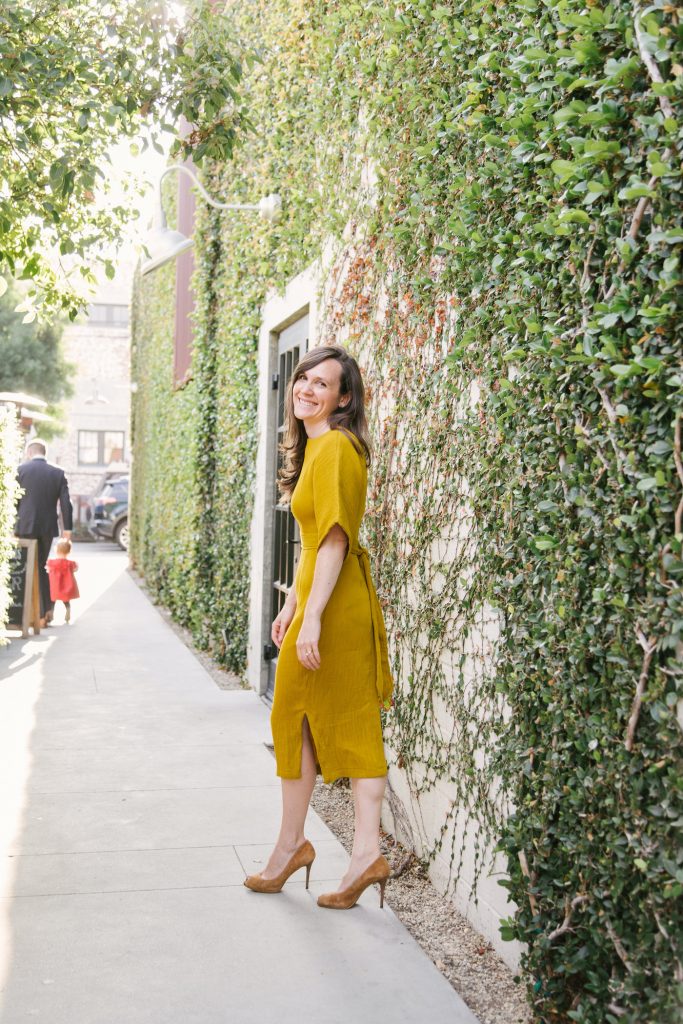 The call was from the governor's office inviting Harmon to join the California Coastal Commission, a highly sought-after and prestigious position that eluded even First District Supervisor and Democratic mainstay Das Williams.
A definitive freshman on the Santa Barbara political scene, Harmon was appointed to the Santa Barbara City Council in 2019 and is facing her first re-election bid for that seat later this year.
Throughout her varied life experiences, the part-time real estate lawyer and full-time mom has proven herself through tenacity and personal ambition — something she will never apologize for.
And while, on the surface, her appointment to the Coastal Commission might have been a surprise, there is one longtime local political expert that believes it was a natural turn of events.
According to Dave Davis, the former Santa Barbara Community Development Director and executive director of the Community Environmental Council, in two short years Meagan has proven that she is willing to outwork anybody in any situation, all the while wearing her political heart on her sleeve.
For the Coastal Commission position, Harmon received endorsements from political figures and organizations from Ventura to San Luis Obispo counties, indicating that her interests extend well beyond the borders of Santa Barbara's South Coast.
And according to Davis, she didn't do this by making empty promises to the selection committee — "that's not in her nature," Davis said. Instead, he claims she always advocates for conversation, something she said she learned early on from tough debates she had at home with a family that didn't always share her world view.
With no Commission meetings under her belt as of yet, Meagan says she will be laser focused on the important conversation of sea level rise and its inherent impact on private property, which is of particular interest in Montecito.
"Where does that line between preparedness and resilience and dealing with sea level rise intersect with private property rights?" Meagan said.
"What are the responsibilities, the rights, for property owners on the coast versus that of the state or municipality? I think that's going to be the biggest thing, at least for Montecito, that folks should really be looking for in the next year or two years."
So, why has Harmon, a relative political newcomer, been appointed to a position that some veteran Democratic officials have waited decades to land?
Sometimes, the past can be predictive of the future, even if you don't see it at the time. So where did Meagan Harmon come from?
A Woman of Lompoc
Meagan wasn't much older than six, sitting co-pilot in her dad's blue-and-beige 1987 Ford Bronco, not fully appreciating the serene surroundings of Lompoc.
After all, she was only in the first grade, her own thoughts a common playdate for the shy youngster.
"I'm gonna run for president someday," she blurted out. "Will you vote for me?"
Her dad, Neil, glanced at her and deadpanned.
"It's really going to depend on your platform."
This was the type of household that Meagan grew up in —ideas and concepts were challenged and thought through.
Service was mandatory and a common ground without political divide — which has come in handy as Meagan has blossomed as a progressive, with her family quite conservative.
It gives her a chuckle that her dad wouldn't give in, even at a young age — it taught her that walking was far more important than talking.
And Lompoc provided her a front-row seat for that, growing up in a house her mom, Kathi, built just before Meagan was born. Her parents still live in that Skyview Drive home, with Meagan now appreciating the trek along Highway 1 that acts as a respite from the hustle and bustle of downtown Santa Barbara.
"It's a good, working-class community and it taught me the value of hard work," Meagan said. "There's something really special about little Lompoc; we are kind of the unsung hero."
In many ways, that's the attitude that Meagan has adopted throughout her 34 years — to be relentless in pursuit, but in the name of service.
Her family was a military one, with cousins, uncles, and a grandfather all serving, while also growing up just a short jaunt from the Vandenberg Air Force Base.
"The idea that service and sacrifice is to be celebrated and that's the value on which we should build our lives as a family, I can't remember a time where my mom wasn't really sort of pushing that," Meagan said.
Meagan's shy and quiet demeanor was challenged as soon as she set foot on the grounds of Cabrillo High School.
It was there that Kathi would hang up her stay-at-home mom duties and return to the classroom, with Meagan landing in her class.
And, as any child of a teacher will tell you, that was a blessing and a curse — there was no escaping that the education and the expectations were a bit higher.
"I think I got an A, but I worked my butt off for it. I think the hardest I worked in high school was for that A from my mother," Meagan said.
Despite being shy, Meagan ultimately found her voice through theater, allowing her passion for musicals to outweigh her stage fright.
In her sophomore year, she landed the lead in a production of Crazy for You, based on the Ken Ludwig book, popularized by the music of George Gershwin.
Excited nervousness ensued, but wasn't apparent to others, according to Will Conlin, a lifelong friend Harmon met on this production.
Conlin saw her come into her own in that lead role which Meagan still points to as a turning point for herself.
A couple of years later, Harmon and Conlin went on to co-directing City of Angels, which involved not only organizing the staff, but also taking on two acting roles each in the production.
It was the leadership that she showed that gave Conlin a front-row view of what was to come as Meagan began to create her path away from Lompoc.
"She was able to corral egos and find a middle ground for contradicting opinions," said Conlin, now a TV and film director. "It was the first time where I saw the potential for politics."
A Woman of Wellesley . . . and Harvard . . . and New York University
But politics weren't yet Harmon's aim as she set out to attend theater school. But none of her applications received the necessary bite.
After vacations in Martha's Vineyard — her family was intrigued by the Kennedys— Meagan developed an interest in college life on the East Coast.
It was ultimately Rose Kennedy's regret of not attending the all-female Wellesley College that landed Meagan in the Northeast.
"My mom, on a whim, said, 'Why don't you just apply there?' You know, if it's good enough for Rose Kennedy . . ."
Over the next four years she would discover that her talents didn't lie in being an actress, thanks to a blunt teacher, and sees this as the moment she found her voice as a female, accepting that her own intellect was worthy of empowerment. Something she realized her mom had been teaching her that all along.
"I'm only limited by how hard I'm willing to work," Meagan said.
Her time at Wellesley showed her that she belonged in academia and because the 2008 Great Recession limited job opportunities, Meagan remained on the East Coast, earning a Master of Arts in Near and Middle Eastern Studies from Harvard and a Doctor of Law from New York University.
A Woman of 'Wanderlust'
According to Harmon, her mother wanted her family to travel, taking Meagan to not only the East Coast, but also Europe — with a lifetime of "wanderlust" ensuing.
"She always wanted me to know that the world is such a huge, huge, remarkable place. That was her priority for us growing up," Meagan said.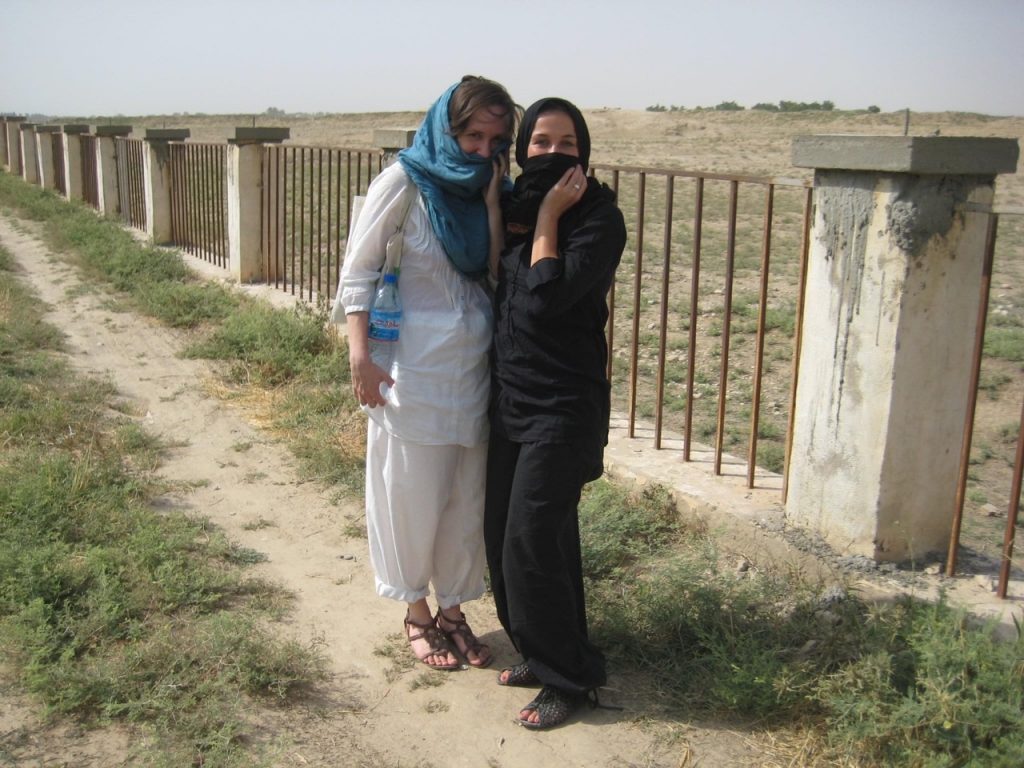 It started in high school, where she led the fundraising efforts as a Cabrillo Madrigal to get her chorale unit to Ireland, where they toured and performed for two weeks.
At Wellesley, she was able to experience Israel and Morocco.
But it was after earning her degree at Harvard when she took the biggest leap of faith — a one-year position with a German emergency aid nonprofit, Welthungerhilfe, in Afghanistan.
While working at a hipster coffee shop in Brooklyn, Meagan sent out in excess of 300 job applications, focused on international aid. During a work shift, she received a call from Welthungerhilfe, indicating that her future boss had a two-hour layover in New York and wanted to meet Meagan in Bryant Park.
A few days later, Meagan was on a plane to Kabul.
She experienced the war-torn country, going from town to town, assessing needs, and rolling up her sleeves to help. She built toilets and connected roads, all while surrounded by bombings and kidnappings.
But it was in those simple acts where she had another epiphany — while her aspiration was to change the world on a grand scale, she realized that doing the small, everyday things at the community level is where true impact is made.
"That's the bread and butter of what I'm doing on City Council," Meagan said. "It wasn't simple in Afghanistan by any means, but it's comparatively simpler here, and it's central to us building community."
A Woman of Family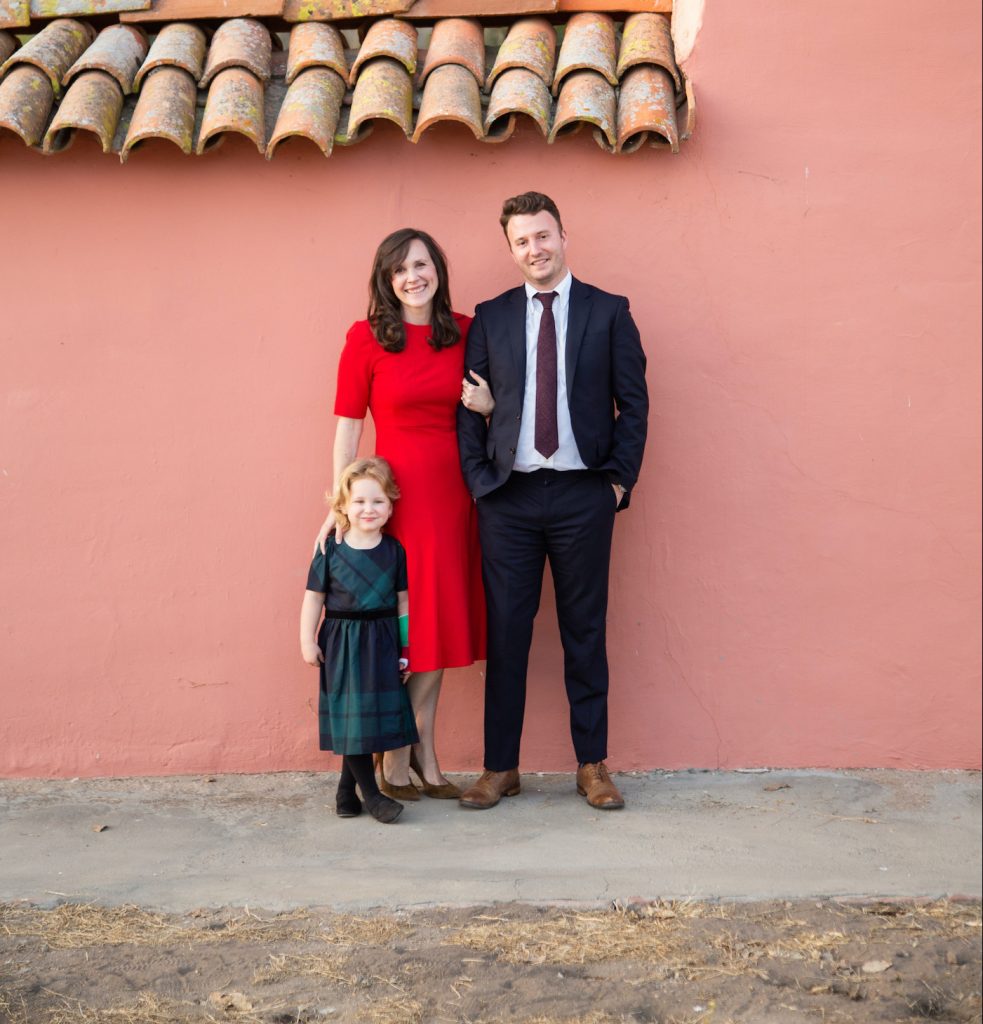 For Meagan, it was important to return to the South Coast, where she could apply her worldly lessons learned to a community that ultimately had her heart.
After finishing her law degree at NYU and meeting her husband, Nick, in New York, their journey led them back to California, where they both worked in Los Angeles, with Meagan a law associate with Morrison & Foerster LLP.
But they had returned to the West Coast with the want of having family around as they started their own. So as soon as possible they made their way to Santa Barbara.
Maura, now four years old, became Meagan's purpose, also shaping her vision for how she can truly aid in building a community suitable for her daughter — as well as all the city's children.
"Maybe the most important service that a person can do, at least in this phase of life, is to take a look at her neighborhood," Meagan said. "When I had my child, I realized the importance of serving the people right here at home."
A Woman of Politics
Running for City Council in 2019 was Meagan's first brush with politics, other than her appreciation of The West Wing,but according to Dave Davis, she had a distinct advantage because knew how to navigate the law.
After initially supporting another candidate during the City Council race, Davis was intrigued by Harmon's background. Beside his keen interest in Afghanistan, he liked her platform that dealt with affordable housing and the vitality of downtown, with District 6 responsible for the downtown corridor.
Davis met Meagan at Earth Day 2019, handing her a card and telling her she could reach out any time.
She did, and a mentorship was born.
"She understood the nuances of land use; you just don't see that in rookies," Davis said. "That gave her a huge leg up in making an impact much faster."
The bulk of Meagan's term on the Council has been during the COVID-19 pandemic, with her district deeply impacted due to businesses that struggled with the ramifications of mandated statewide shutdowns.
But it was her commitment to walking around her neighborhood that aided in making sure business owners were heard, becoming a resource to help them navigate the complicated process of getting federal, statewide, and local help.
"She got out there and connected, even in a time when connecting was difficult," said Cathy Murillo, Santa Barbara's mayor.
During the pandemic, Harmon has been supportive of State Street being closed to traffic, allowing restaurants to set up outside in order to prioritize health and the economy. And she is in favor of keeping it that way, with some adjustments.
"It won't be in this form because I think people get a little freaked out. Like there's some places that don't look very Santa Barbara," said Meagan, who faces re-election for her Council spot in 2021. "And I think we'll make that transition as a community. We just have to give each other some grace, but I'm excited about the possibilities."
For Davis, it's about the potential he sees in Meagan and her family.
"They reflect the future of Santa Barbara, the people that care," Davis said.
That overarching affection has shown positively with downtown, and Meagan can now paint with a broader stroke with the Coastal Commission.
"Decisions are going to be made on who gets to live here and how they get to live here," Meagan said. "I want to be a part of that conversation."
You might also be interested in...