Did Cannabis Baggage Derail Das Williams' Coastal Commission Bid?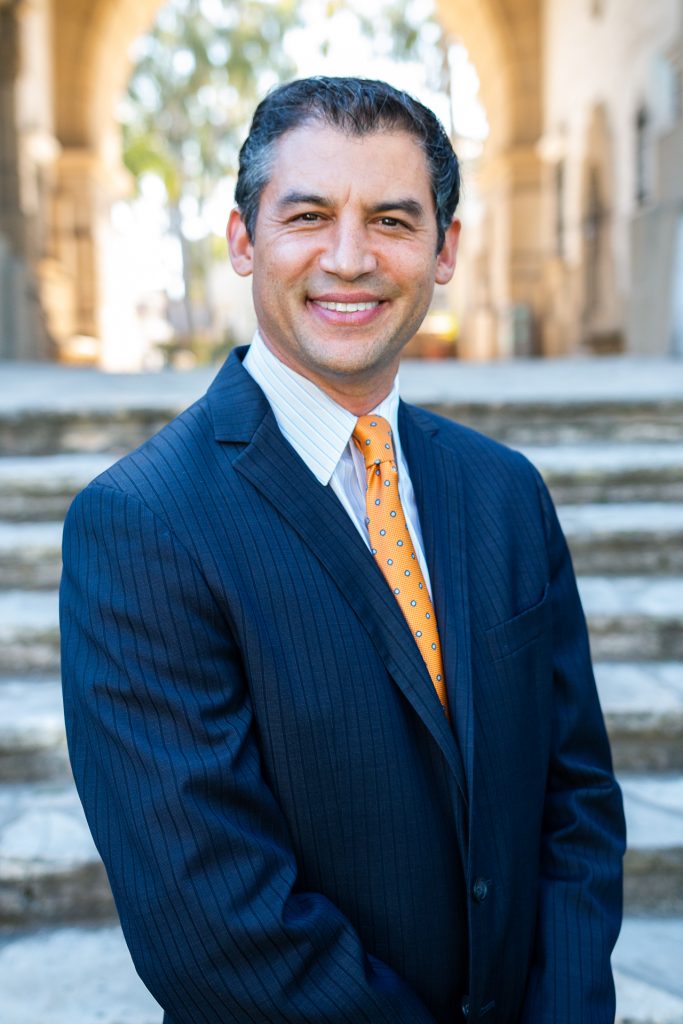 On May 5, California Governor Gavin Newsom appointed Santa Barbara City Councilmember Meagan Harmon to the California Coastal Commission, one of the state's most powerful institutions, which serves to preserve and protect the coastline from commercial and development interests. A New York University trained lawyer and Harvard graduate from Lompoc, who is a relative newcomer to the political stage, Harmon beat out both Oxnard City Councilmember Vianey Lopez and Santa Barbara County Supervisor Das Williams to replace outgoing Pismo Beach councilmember Erik Howell, who can no longer serve on the commission because of a failed re-election bid.
You can read much more about Harmon, her roots, qualifications, and vision for the future in Nick Masuda's interview of her on page 5 of this issue. However, at least as noteworthy as Harmon's victory is, the fact that she somehow beat Williams, who of the three candidates for the job, seemed to boast by far the most political experience. Indeed, given both his environmental background and ties to Sacramento, Williams, the First District Supervisor who represents Santa Barbara, Montecito, Summerland, and Carpinteria — and who previously served in the California State Assembly — was widely viewed as a shoo-in for the seat.
That said, readers of the Montecito Journal may recall that in the weeks leading up to Newsom's decision, a letter ran in the paper signed by hundreds of residents of Santa Barbara County, asking the governor not to appoint Williams to the position. An email obtained by the Journal shows that Newsom's office acknowledged receipt of the letter on April 8.
"We are deeply dismayed to learn that Das Williams is seeking an appointment to the California Coastal Commission for the Central Coast," the letter stated, describing Williams as a "controversial supervisor" responsible for spearheading a pro-marijuana county ordinance that effectively flooded the county with cannabis grows, thus turning certain areas, particularly Carpinteria, into skunk-smelling weed farming meccas, much to the chagrin of local residents, particularly homeowners who complained of the chronic stench of flowering ganja flowing from local greenhouses.
"Williams' ordinance has led to unprecedented, industrial levels of marijuana production, causing skunk stench and terpene production to pollute the air from the mountains to the beaches," the letter elaborated. "Cannabis operations and its associated effluent are threatening our Environmentally Sensitive Habitats in the Coastal Zone and our coastal streams . . . Regrettably, Das Williams has never had, nor merited, the respect of many of his First District constituents. He certainly does not belong on the California Coastal Commission."
The Journal interviewed several local political figures and other prominent local residents who were involved in what they described as a back-channel campaign to derail the Williams bid. Few were willing to speak on the record, not wanting to antagonize Williams or alternatively, not wanting to obscure Harmon's win on her own merits.
However, a few sources were willing to speak on the record, including Maureen Foley Claffey, a Carpinteria farmer, parent, and business owner.
"Mr. Williams has shown farming families like mine, through his disregard of our concerns around safety, avocado farming and cannabis-related air pollution, that he is far more interested in protecting and catering to the big cannabis bros than in helping protect historic farms, children, and farmers," she said. "We wanted to send a strong message to the Coastal Commission that we need a safe neighborhood, protections for historic farms and clean air and we need it now and Mr. Williams is not up to the job."
"Like they say, all politics are local, and it was the 'Anyone but Das' campaign that cost him the seat," said A.L. Bardach, a nationally recognized journalist and longtime Carp Valley resident. "That's not to take anything away from the impressive Meagan Harmon. But it never would have happened without the depth of animus against Das over the damage done by his cannabis ordinance. It's a political earthquake.
Bardach described a behind-the-scenes effort by mostly female political leaders in Santa Barbara who united to not only oppose Williams, but also boost the chances of Harmon to win Newsom's nomination. Susan Jordan, executive director of the California Coastal Protection Network, confirmed that such an effort took place and likely played a role.
"In my 25 years of observing the Coastal Commission appointment process, this is the first time I have ever witnessed such strong, vocal, and sustained community opposition to an individual candidate," said Jordan. "That was the unique element that stood out during the Commission selection process for the South-Central District seat."
However, Williams downplayed any role that cannabis concerns derailed his bid.
"If you try to change anything in this world, especially anything that helps working people, you will make some enemies, but I don't think they were the ones who made a difference in this case," Williams said. "Meagan is a great candidate and I am confident she will do a good job. In a manner, because it takes a lot of time, it is even better for me to have a close ally on the Commission than to be there myself, so I'm pretty happy about it."
You might also be interested in...