In Real Life Version of The Birds, Swift Thinking Saves Hundreds in Montecito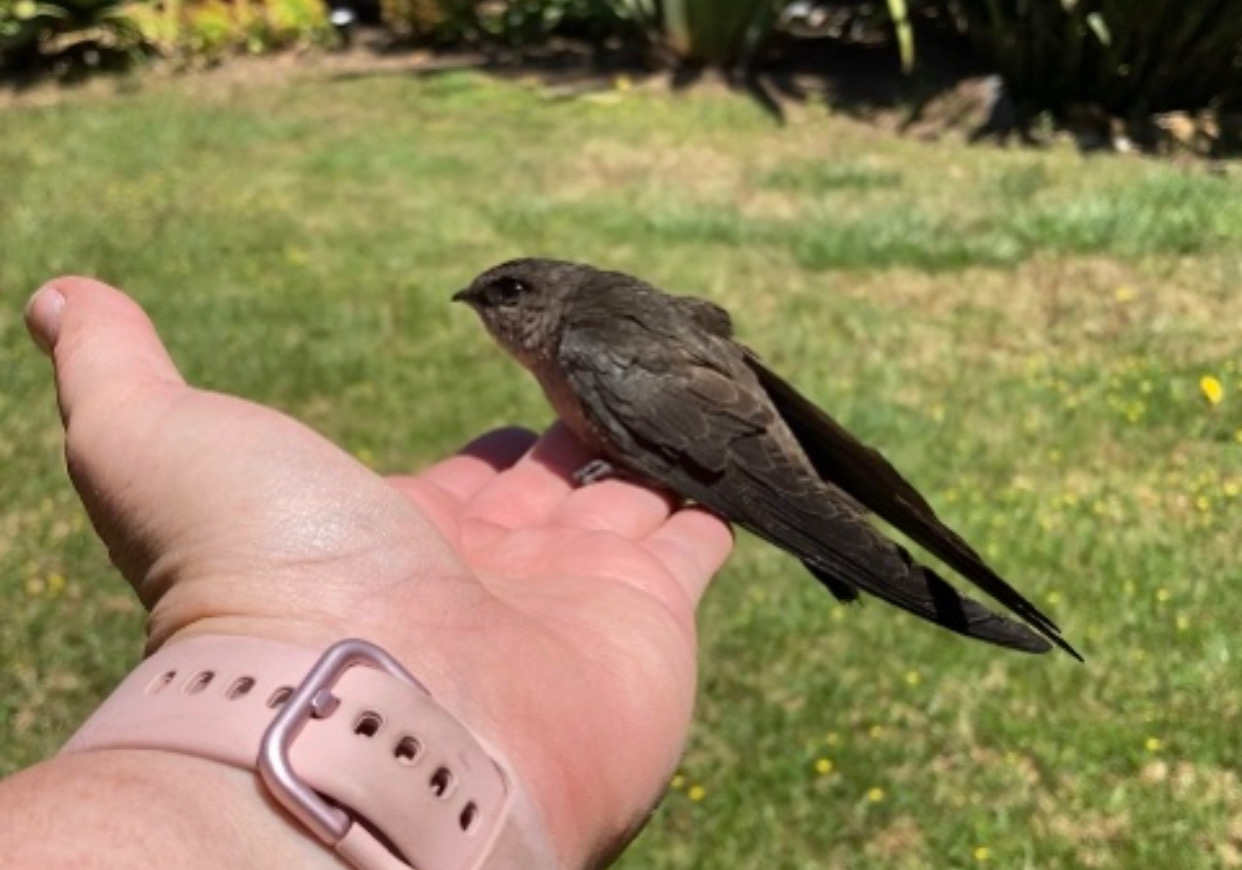 It's Monday in Montecito, KEYT is predicting a high of 75 degrees, and the winds have finally blown out of the area. I look toward the garden where overnight gusts have left plenty of oak and eucalyptus debris to keep my broom busy.
I decide to hit the phones early, answering the rescue line for the Santa Barbara Wildlife Care Network. It's the lifeline for wildlife throughout Santa Barbara and Ventura counties. It's a particularly busy Monday morning, spurred on by the spring baby season, and I ultimately land a "once in a lifetime" experience.
The day starts with Christine, a mother of three who lives on the Mesa, reporting a ring-necked dove has hit the family's kitchen window. It lies, stunned, on the lawn, while the cat and children watch. Chad on the Riviera is nearly inconsolable — three infant squirrels have tumbled from their nest with a frantic mother nearby. Glen Annie Golf Club calls with another Canadian Goose ball casualty. Heather in Carpinteria needs advice about a baby skunk who's wandered into her yard, while Saul has picked up a female barn owl with a broken wing along Hollister Avenue. Meanwhile, Beth is weepy as she rushes two tiny, newborn possums to our Wildlife Center on Fairview Avenue. They don't make it.
Wildlife rescues are time sensitive. It's important to be efficient, effective, supportive, and encouraging. First responders, those good-intentioned people who come upon a wild animal needing help, are true heroes.
Each day of wildlife rescue in Santa Barbara has its highlight and Jane Doe of Montecito takes this day's award with her frantic call at 8:30 am.
"My home has been swarmed by a huge flock of small birds. You can't believe it, hundreds and hundreds of them circling my house last night, divebombing. I was in the jacuzzi when it happened, it was so bad I had to put my head under water. I ran inside and they started flying into the chimney and down the fireplace.
"I didn't know what to do, it was like an invasion, like the movie. The fire department came and sealed the fireplace opening, so no more birds could get into the house."
I had to see this one for myself.
"Jane, slow down, I'm in Montecito, just up the street — I'll be right over."
Racing toward Coast Village Road I dialed our Wildlife Network's resident ornithologist, Beno Budgor, asking his opinion on the swifts' bizarre behavior. (Beno's bird photos are featured in Audubon and National Geographic.)
"Sounds like Vaux's swifts, they're migrating north now from Mexico through the Central Coast up to Canada. It's spectacular, as many as a 1,000 flying together — sometimes they end up roosting in chimneys. They cling on the inside and rest for the night. In the morning they leave to continue their flight, it's a very, very special phenomenon — once in a lifetime."
The situation at Jane's home is worse than expected; frantic cries of hundreds of swifts are coming from the sealed fireplace. We need to get these birds out of the chimney before they die.
I call the fire department, U.S. Fish and Wildlife, Santa Barbara County Animal Services and two chimney companies. For the next two hours our swift rescue team tries to figure out a way to get an estimated 1,000 trapped small birds out of the chimney. For some reason the swifts are all crowded at the bottom and we can't help them without a safe path out of the house. We fear a fireplace exit to the living room will cause them to hit the walls and injure themselves.
Officer Katy Hart with Santa Barbara County Animal Services has the brilliant solution. In full hazmat gear, she and volunteers contrive rolls of black netting to act as a giant funnel so the trapped birds can fly through the back door and to freedom.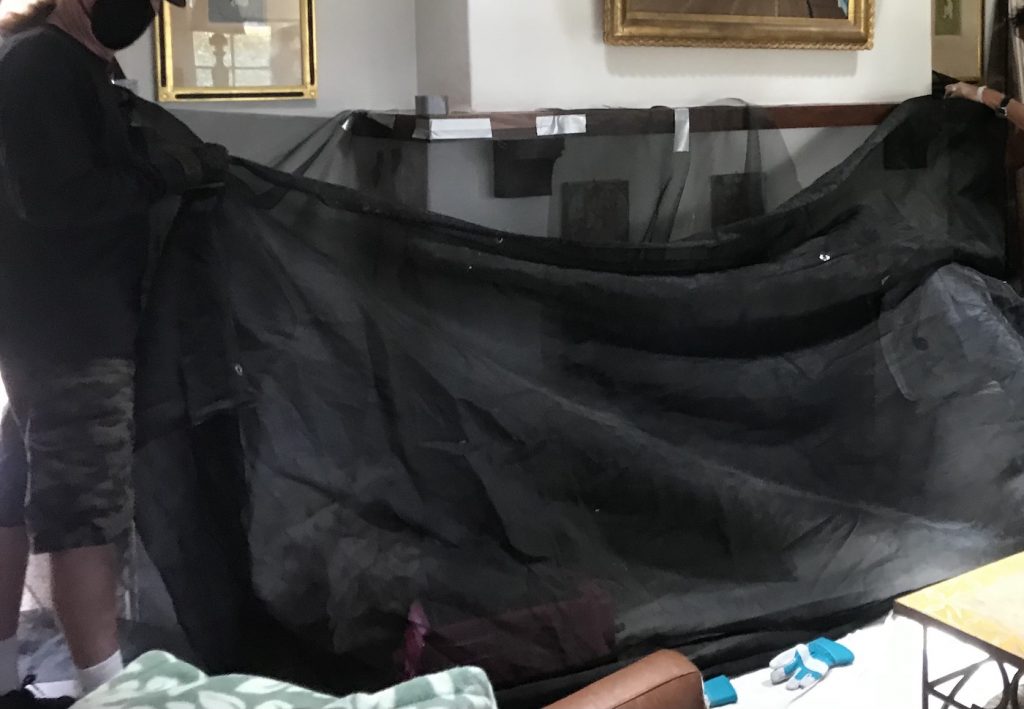 In the end, of the estimated 1,000 swifts trapped in Jane's chimney, we lost just 24.
Although shaken from the experience, Jane continues with the cleanup as she carries used netting to the door.
"I'm sorry that we lost some of the swifts. I'm just happy we were able to get most of them out safely. I'm going to make sure to tell friends and neighbors — close your chimney flues and check your spark resisters to make sure they haven't opened."
Our Animal Services friends still on the scene remind us that wildlife occurrences such as this Montecito swift swarm can be beneficial in terms of educating the public: "These are just little birds doing what little birds do. They aren't here to harm anyone — they aren't terrorizing anyone."
You might also be interested in...