Pillows Offer Soft Landing for Musical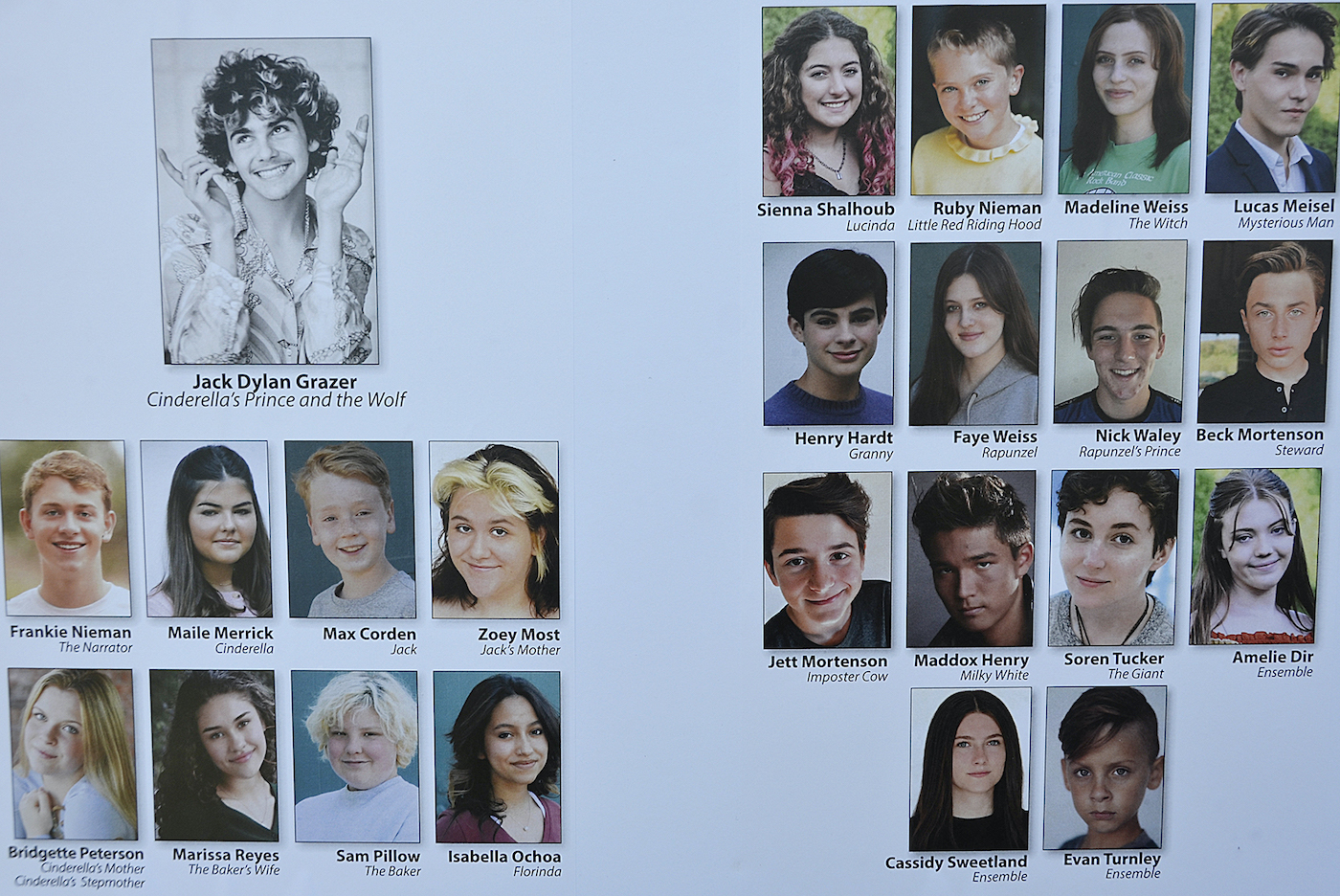 Bubbly Janet Adderley, founder of the Santa Barbara Youth Ensemble Theatre, was getting back to her roots when the talented young members staged the Stephen Sondheim musical, Into the Woods, at the Montecito estate of Terry Pillow, former CEO of Tommy Bahama, and his wife, Kelley, whose 14-year-old son, Sam, was in the thoroughly entertaining show.
Under normal circumstances the production would have been staged at the Lobero, but given the pandemic, Janet initially hoped to stage the production at the Santa Barbara Courthouse Sunken Gardens but tells me that just a month before the show dates the board overseeing the venue would only allow the locale for religious services.
Fortunately, the Pillows, who had made their estate available for rehearsals, stepped up and said: "Let's just do the performances here!"
Adding to the show was a film crew making a documentary on Jack Dylan Grazer, nephew of Oscar winning Hollywood producer Brian Grazer, 69, and partner with Ron Howard in Imagine Entertainment, whose films, including Splash, Apollo 13, A Beautiful Mind, and Frost/Nixon, have grossed more than $15 billion.
Jack, who played Cinderella's prince and the wolf in the energized show, has been part of Janet's ensemble since the age of six and created the Jack Dylan Scholarship Fund, which sponsors a scholarship for two students to the youth ensemble theatre annually. He is now launching his own production company with the distribution of the documentary, which he hopes to show at various films fests, including Santa Barbara in due course.
After the show Jack, 17, headed to Atlanta, for a three-and-a-half-month film shoot in Shazam 2, having starred in the 2019 DC Comics original.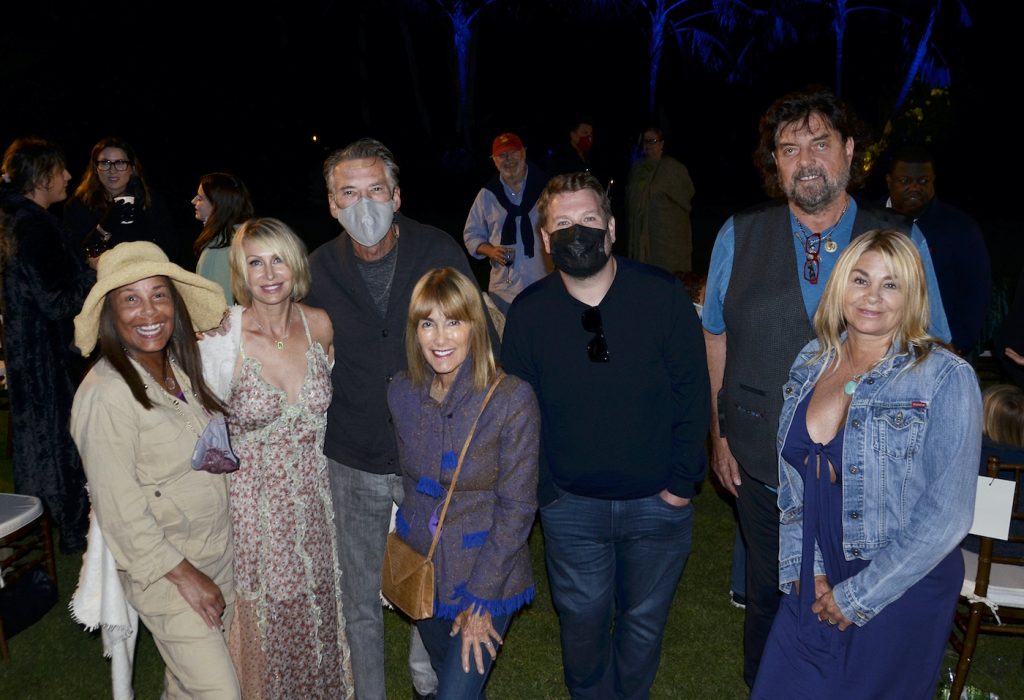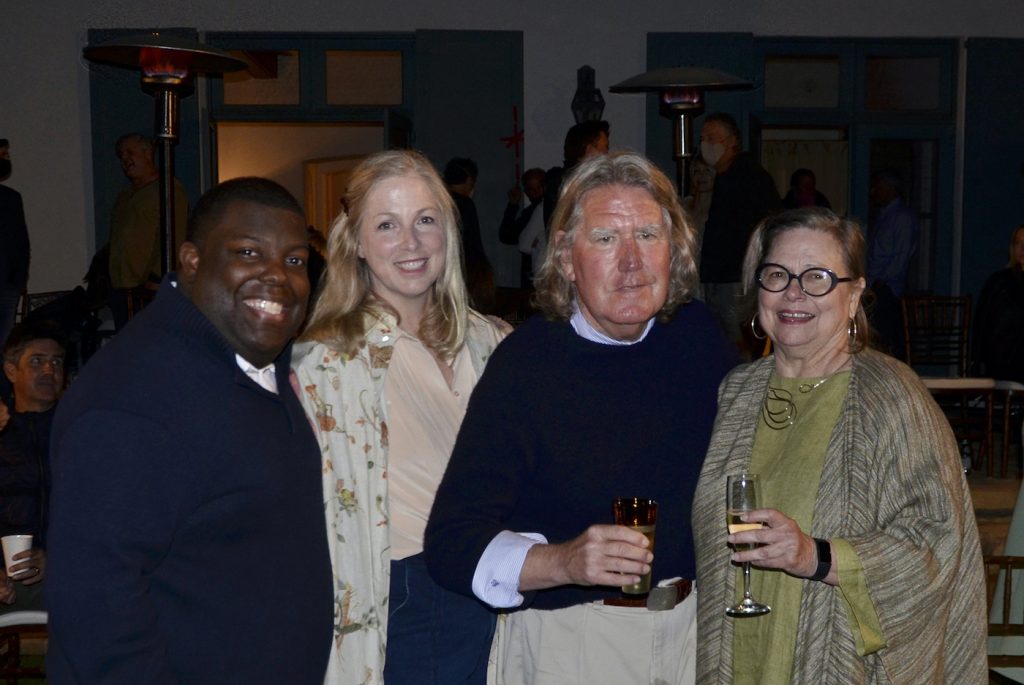 Adding to the celebrity factor was James Corden, the English host of CBS's Late Late Show since 2015, who watched his son Max, 10, play Jack of beanstalk fame with his wife, Julia, and daughter, Carey, 6.
Interestingly enough James, 42, who hosted the Tony Awards in 2016 and 2019, and the Grammys in 2017 and 2018, starred in Rob Marshall's 2014 Disney film version of the musical — based on the intertwined plots of several Brothers Grimm fairy tales — with Meryl Streep, Emily Blunt, Johnny Depp, and Christine Baranski, as the baker, while also narrating.
Max was also meant to star as Gavroche in SBYET's production of Les Misérables two years ago, but had to pull at the last minute when he had to wing to London with his parents for the royal wedding of Prince Harry and Meghan Markle.
Maile Merrick, granddaughter of the Montecito Journal's Christine Merrick, also made a most glamorous Cinderella.
Also, among the celebrity crowd watching the show were singer Kenny Loggins, Alan and Lisa Parsons, Anne Towbes, and Susan Tucker.
A glorious evening!
You might also be interested in...