First-Ever Artist in Residence Joins Santa Barbara Botanic Garden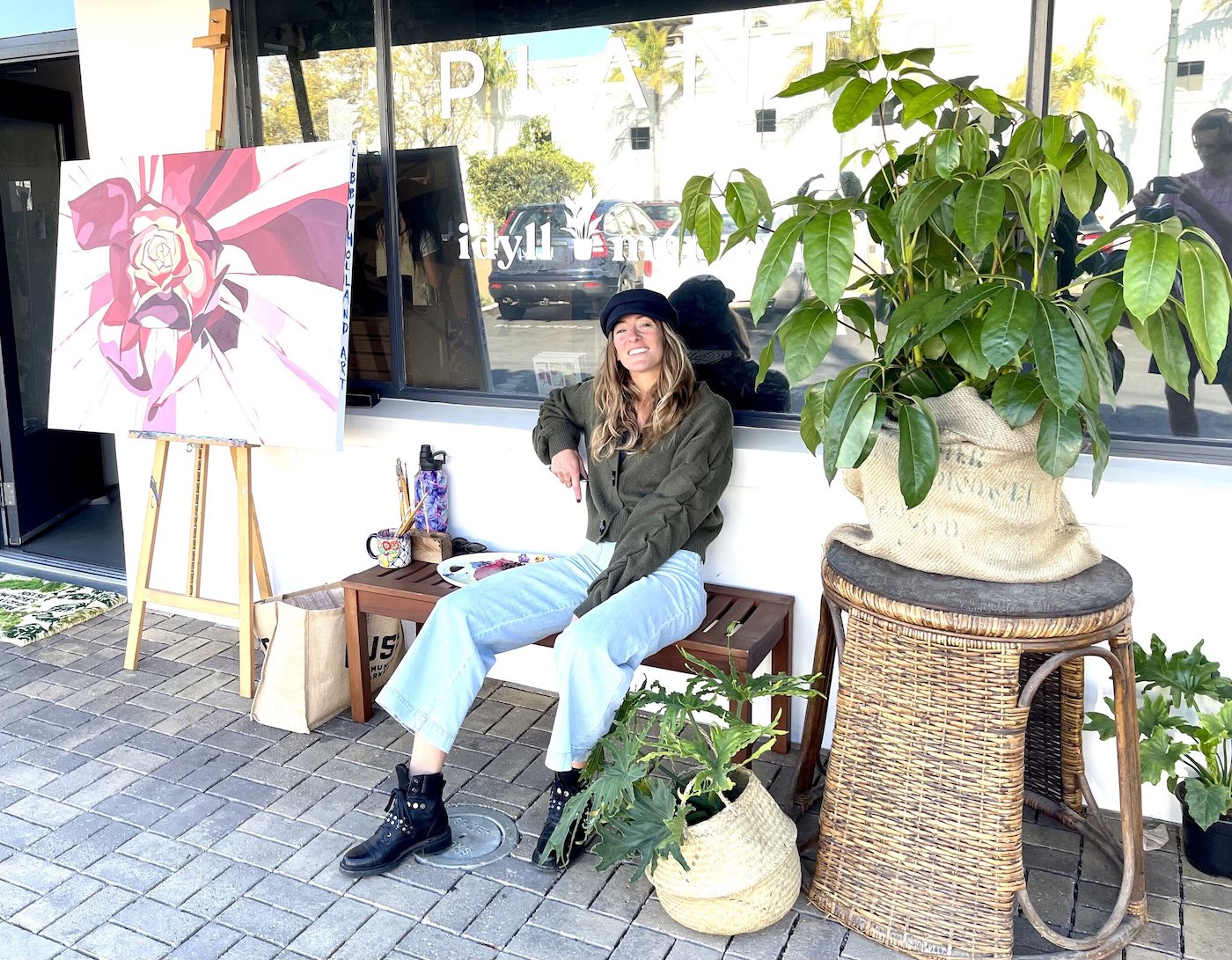 From April 21 to June 27, 2021, the Santa Barbara Botanic Garden will welcome Canada-born artist Libby Holland as its first-ever Artist in Residence. For eight weeks, Holland will immerse herself in the garden's native plantings for an exploration of "blooming where you're planted and allowing yourself to be free" with her collection "Grow Wild." She will be live painting in the Garden Thursday-Saturday, 10 am to 4 pm, where members and guests are encouraged to come and watch the paintings unfold and interact with the artist herself.
Holland's recent work celebrates all that grows and blossoms, focusing on the allure and practicality of water-wise plants. "A painting of something seemingly quite common can amplify its beauty, giving a fresh perspective to the viewer," she says. "My pieces share a passion — for promoting native, drought-resistant plants, vital to the local ecology — with the Botanic Garden."
Beginning in 1925 as a shared vision of the Carnegie Institution and the Santa Barbara Museum of Natural History to establish a botanic garden "…reaching from the sea to the crest of the mountains, connected by a drive lined with trees, shrubs, and flowers from all parts of the earth," the Garden now encompasses 78 acres of varied habitats with collections and features from Arroyo, Canyon, and Desert to Pollinator, Meadow and Manzanita. The Garden's decision to focus on native plants made it the first of its kind.
"Native plants are the foundation of all life on earth, and their conservation is a critical first step in saving the countless animals (including ourselves) that depend on those plants for food, homes, and other resources," says Executive Director Steve Windhager, Ph.D., "Through the Garden and our education programs, we foster a love of nature and greater understanding of our reliance on it for our own health and that of all life on earth."
With a worldwide pandemic keeping us close to home, Holland recognizes the grounding nature of the past year. "We often grow tired of what we see every day, but by taking a moment to look more closely at what surrounds us, we can have a fresh perspective," she says.
This inaugural Artist in Residence Program at the Garden offers an opportunity for visitors to engage meaningfully with the artist through a unique and intimate experience in nature. The "Grow Wild" collection created by Holland during her residency, comprised entirely of acrylic-on-canvas paintings of native, water-wise plants, will be exhibited this fall.
Born in Toronto, Canada, Holland grew up enchanted by the joy and intimacy of local flora. Struck by the color, resiliency, and architecture of plants, she sees their varied contours as sculptures created by nature. Her recent move to Santa Barbara spurred the development of her personal artistic language: a bright and empowered celebration of the welcoming landscape that surrounds her.
Her artwork is available to view and purchase through her website: libbyhollandart.com. You can meet Holland at the garden from April 21 to June 27, Thursday to Saturday, 10 am to 4 pm. The Santa Barbara Botanic Garden is located at 1212 Mission Canyon Road. For more information, visit sbbg.org.
You might also be interested in...