Montecito Miscellany: Down for Earth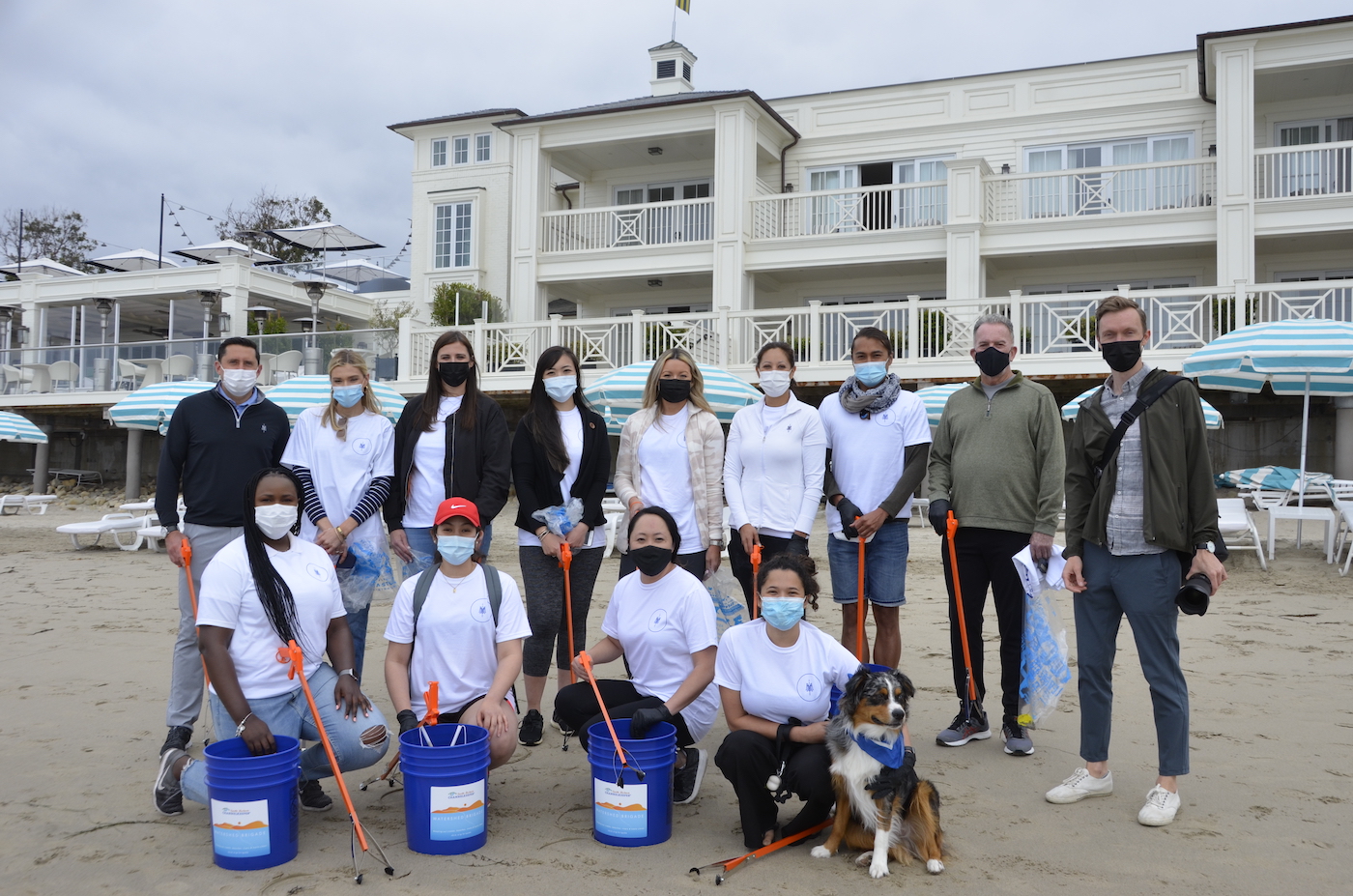 Earth Day, which started in Santa Barbara after a disastrous oil spill of more than four million gallons in 1969 which killed thousands of seabirds, dolphins, seals, and sea lions, has certainly been celebrated by Jennifer Smith, the publisher of Santa Barbara Magazine and C Magazine.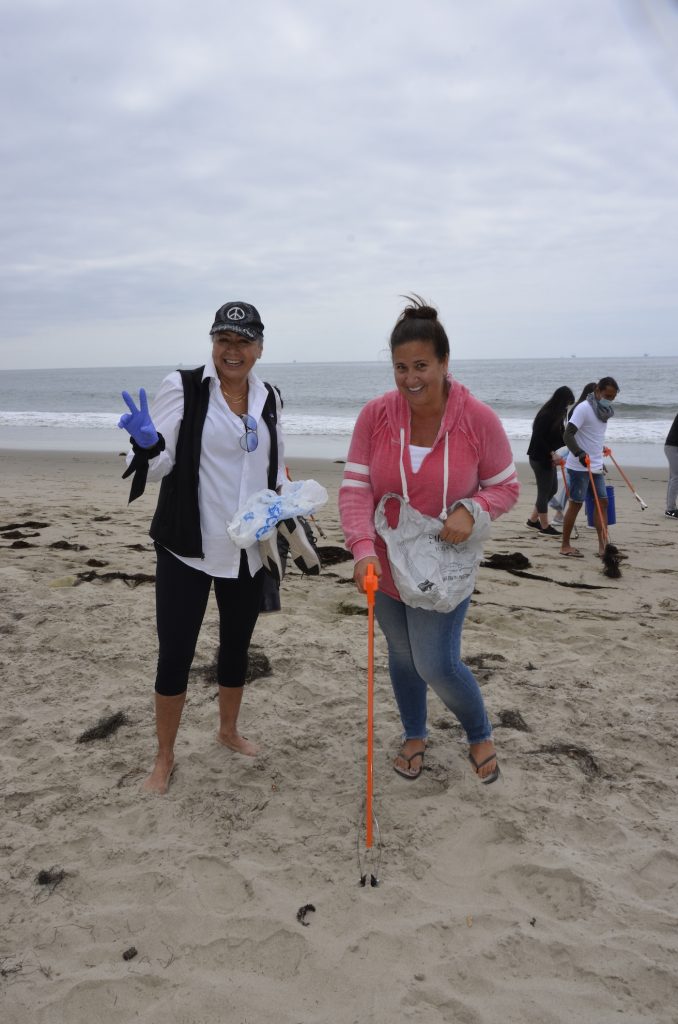 Jennifer, daughter of Anne Towbes, tells me they have partnered with Aspiration — America's leading provider of sustainability financial services — to plant one million trees annually to offset those used to print each copy of the two glossies, and the energy consumed in editorial operations.
"C Publishing is proud to become the first publisher to be designated Aspiration Climate Champion," enthuses Jennifer. "We join investors Leonardo DiCaprio and Robert Downey Jr. and co-founder Joe Sanberg and CEO Andrei Cherny in supporting Aspiration and its reforestation programs."
Meanwhile, in another Earth Day project at the Rosewood Miramar, more than 30 employees, including manager Rick Fidel, with equipment provided by Santa Barbara Channelkeeper, set to work cleaning up the beach between Rick Caruso's tony hostelry and Butterfly Beach, across from Ty Warner's currently closed Biltmore Hotel.
"We have also teamed up with Proud Service Water, an Idaho company that eschews plastic in favor of aluminum bottles, which are much better for the environment," says Rick. "And instead of doing this annually we'd like to make it a more frequent exercise, maybe even monthly."
Bravo!
An Exclusive Mind Meld
Rather than staying in England for his grandmother Queen Elizabeth's 95th birthday after Prince Philip's funeral at Windsor, Prince Harry chose to lunch in Los Angeles with mega philanthropist Wallis Annenberg, 81, the daughter of Walter Annenberg, former U.S. ambassador to London under President Richard Nixon.
The Duke of Sussex, who returned to his Riven Rock estate in Montecito two days after the solemn ceremony at historic St. George's Chapel, was spotted at the exclusive San Vicente Bungalows — a 750-member club — having lunch with Annenberg, whose late father owned a publishing empire including TV Guide.
The Annenberg Foundation pours billions into projects linked to climate change, animal welfare, and social injustice in America — all areas that Harry, 36, is interested in.
"They sat outside far from other people and Harry came in wearing a mask," a fellow diner told the New York Post's Page Six.
Power of the Flower
Santa Barbara's Dream Foundation is launching the "Flower Empower Blooms: Floral Arts Showcase" that is taking place online in place of the charity's 11th annual Flower Empower lunch given the restrictions imposed under COVID.
Youth, amateur, and professional contestants from across the country can compete in seven categories — table space, headpiece, hand-tied bouquet, orchid display, contemporary, garden photograph, and master garden still life painting.
Entries will be judged by an online "people's vote" to decide which entries go forward for the star judges to pick final winners for each class in every category.
The grand prize winner will be selected from the 21 finalists and receives a two-night stay at the Belmond El Encanto with dinner for two and two spa treatments.
The people's vote winner gets a two-night stay at the Hotel Californian, just a tiara's toss from Stearns Wharf. Both prizes include a 48-hour rental from Tesla.
Judges include Montecito interior designer Penny Bianchi, fashion photographer Dewey Nicks, and Alicia Schwede of Flirty Fleurs, a flower blog.
If you want take part check out dreamfoundation.org/flower.
A blooming good idea…
Happy 102, Anne!
On a personal note, I wish a happy birthday to Anne Douglas, widow of the legendary actor Kirk Douglas, who has been celebrating her 102nd year.
Anne was married to Kirk, who used to shuttle between their homes in Montecito and Beverly Hills, for 65 years until his death last year at the age of 103 and had two sons, Peter and Eric.
She was a film publicist when they met while Kirk was filming Act of Love in 1953, which also featured Brigitte Bardot.
Together they established Harry's Haven, an Alzheimer's disease unit at the Motion Picture & Television Fund Home in Woodland Hills, named after Kirk's father.
The tony twosome also lent their efforts to rebuild playgrounds in the Los Angeles Unified School District.
Sightings
Prince Harry playing with his pet Labrador, Pula, a rescue dog, on Miramar Beach… Actress Laura Dern at Merci Montecito… Actor Ben Affleck strolling on State Street
Pip! Pip! Be safe, wear a mask, and get vaccinated.
You might also be interested in...