The Oak Group: Artist Activists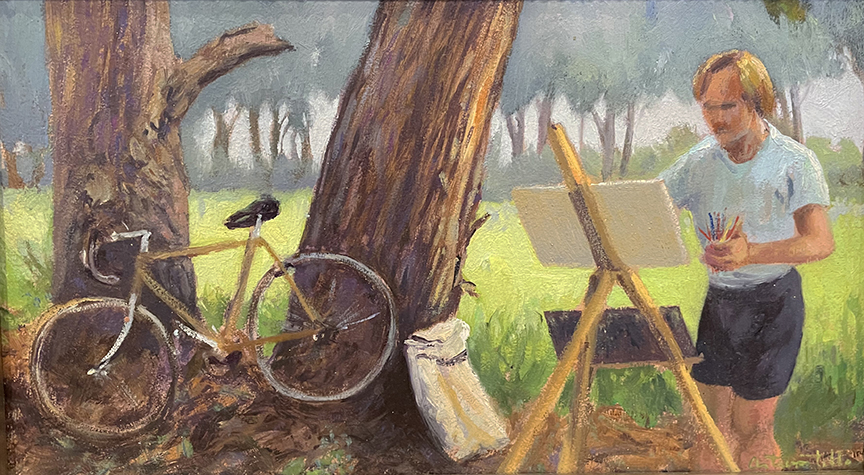 Summerland boasts an array of natural beauty. The sea is the most obvious asset, but gently rolling hills dotted with wild mustard, when rains and Mother Nature have cooperated, and other spots beckon nature lovers and wildlife, including Brandt's cormorants, which I will get to in a moment. The landscape has long lured artists with paint, brush, and/or camera and Loon Point is a magical spot that almost went the way of development a few decades ago, if it hadn't been for a few thoughtful artists in our region.
Coerced by my good friend John Wullbrandt to travel to the far reaches of an evolving downtown Santa Barbara to catch his one-man show on State Street (navigating a closed off State Street surrounded by one-way streets is a virtual Rubik's Cube these days) before it goes down next week, I uncovered a Summerland tale that I had forgotten about.
Artist Richard Schloss and his wife Julie's downtown gallery, Santa Barbara Fine Art, is just next to the Arlington Theatre in the space formerly known as Indigo — which I didn't recognize at all!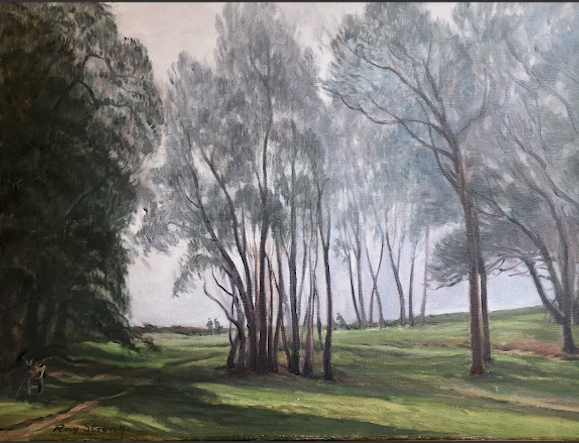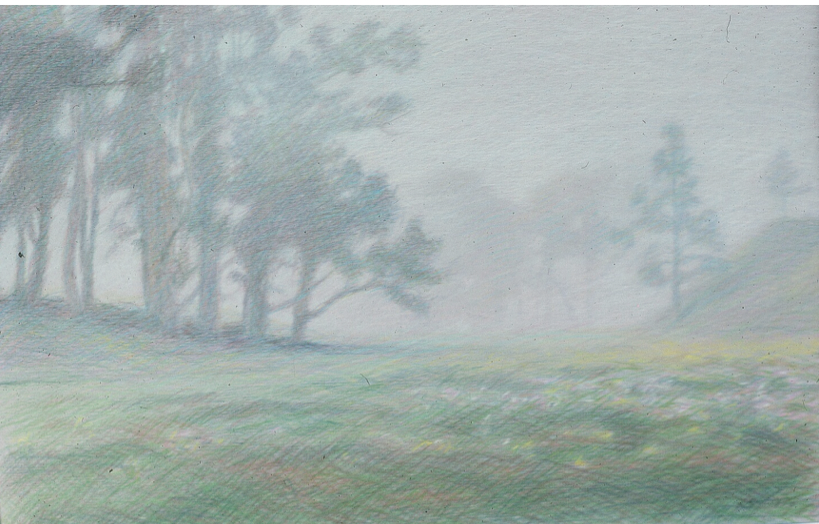 Julie pointed out an image of her husband painting at Loon Point that hung behind her desk, with the interesting back story. The very first "paint out" of the Oak Group took place at Summerland's Loon Point. The outdoor, plein art gathering included Schloss, Ray Strong (1905-2006),and Arturo Tello, a founding member of the Oak Group.
California tonalist painter Jon Wilsher (1940-1999) called Rick and other artists he knew of and told them all that he had seen a notice posted on a telephone pole announcing a public hearing on the development of Loon Point. He thought public attention should be "drawn" to the issue.
Rick had never met any of these artists, noting that he was a loner who avoided being part of a "group."
"Thirty-five years ago, this group of friends met on the foggy headlands of Loon Point to paint a place that was threatened by development. It was a kind of Santa Barbara plein air painters' summit with the legendary painter, teacher, and mentor Ray Strong. This was something worth being part of a group fighting for the protection of open space. I rode my bike down from Santa Barbara to paint there, where I met Arturo Tello, Ray Strong, and others," Schloss recalled.
Ray Strong painted Arturo Tello (seen in the left-hand corner above Strong's signature), while Tello painted Schloss and his bicycle. Schloss created a colored pencil drawing… obviously a lighter, artist's tools-of-the-trade load, on his bicycle than an easel and paint kit.
The Oak Group's "Circle of Compassion" 35th anniversary show runs May 1 to 28 at the gallery. A whopping 25% of the sale proceeds are being donated to the wonderful Santa Barbara Wildlife Network.
But back to Wullbrandt, who has plenty of Summerland tales of his own to share – including this humdinger — and whom I must thank for nudging me to downtown Santa Barbara.
You might also be interested in...