Library Plaza to Honor Michael Towbes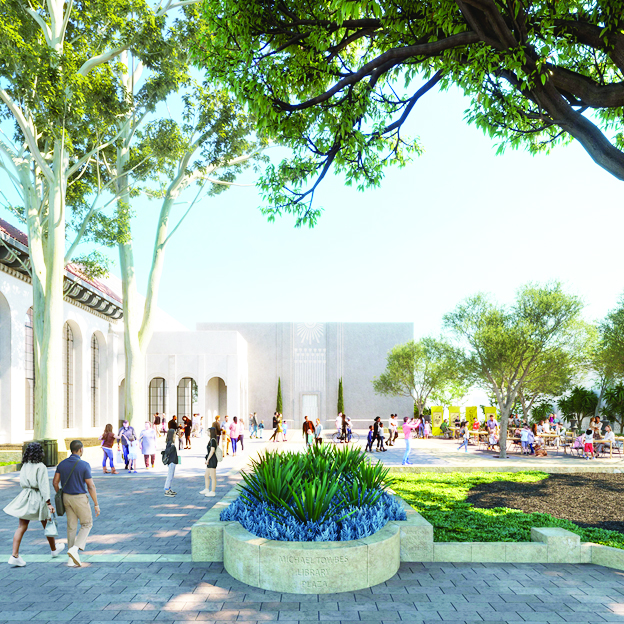 At a hearing last week, the Santa Barbara City Council approved a proposal to name the soon-to-be revitalized library plaza at the Santa Barbara Public Library in honor of the late philanthropist, Michael Towbes.
The project to remodel the plaza, which is located between the library and the Santa Barbara Museum of Art, has been in the works since 2018, according to Santa Barbara Library Foundation Director Lauren Trujillo. "It's an area of the property badly in need of revitalization," she said. "The approved naming proposal is a major milestone for our fundraising campaign goals." 
As a developer who helped build the community by providing significant infrastructure and a community banker who supported countless businesses with more than $1 billion in loans, Towbes was always committed to giving back to the community where he lived and worked. He built thousands of homes in Santa Barbara County, with an emphasis on affordable and workforce-priced housing, as well as 1.8 million square feet of commercial properties, primarily in the tri-counties region. As a community leader, Michael served and chaired innumerable local nonprofit boards in Santa Barbara: He was president of the Santa Barbara Foundation and served on the board of Cottage Hospital for 27 years, including five years as its chair. He also served as president of Montecito Union School, Laguna Blanca School, and was a founding board member of the Scholarship Foundation of Santa Barbara. He made significant (multi- millions of dollars) personal donations to both.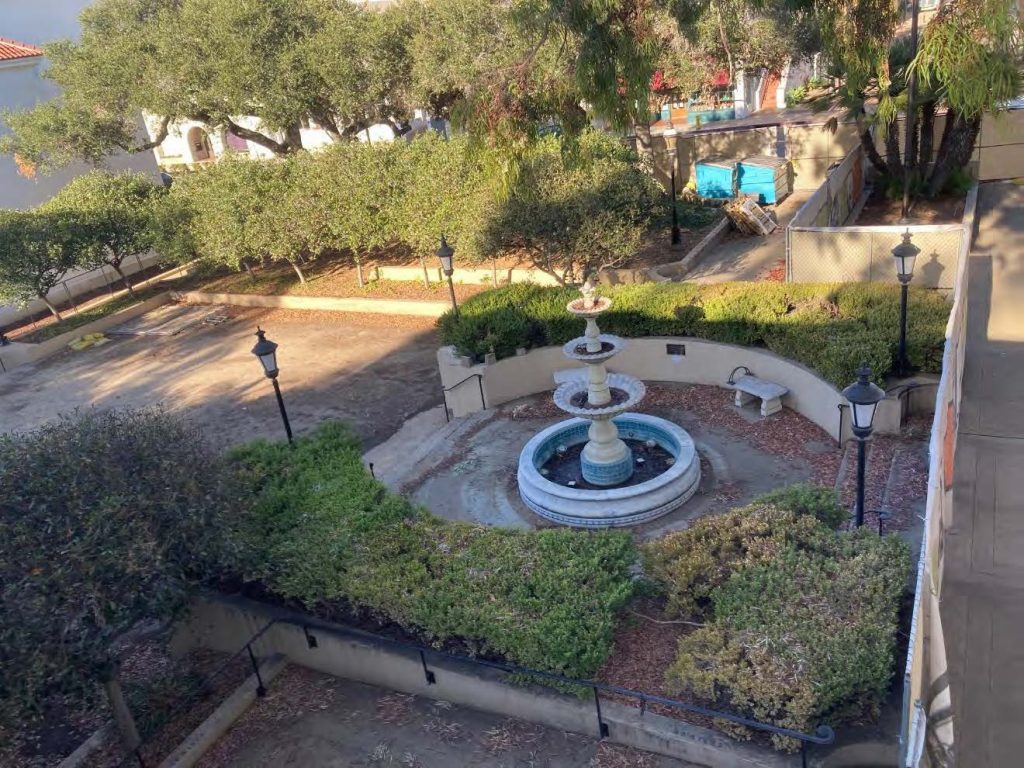 The Library Plaza project, which is designed by Arcadia Landscape Architects and is currently in the permitting process, will serve as a cultural and educational hub for the Santa Barbara community, anchoring the Historic Arts District of downtown. The project is expected to cost $5 million to complete, and the Foundation has already raised – with the help of an investment by the City of Santa Barbara – $3.7 million. The rest of the funds are expected to be raised during a public capital campaign launching in the coming weeks. "The Council approving our naming proposal will help to bolster our fundraising goal," Trujillo said. Another approved naming opportunity will honor local philanthropist J. Taylor Woodward via the "Woodward Grove" of historic oak trees. Woodward passed away last year.
More naming opportunities are available, and those interested in donating to the project can visit https://sblibraryfoundation.org/donate for more information. The Library is open for "grab and go" services, and is expected to reopen fully mid-June, in line with the reopening of California as a whole. 
Construction of the Plaza is expected to begin this summer, and will likely take six to nine months to complete.
You might also be interested in...