Keep Up That Racquet, Please!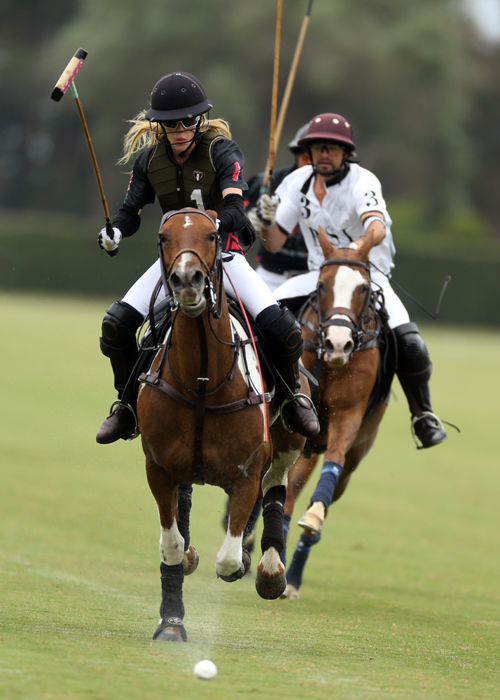 It's all systems go at the Santa Barbara Polo and Racquet Club!
As the Carpinteria equestrian facility marks its 110th season with its official opening on May 2, the club will be open to spectators as pandemic lockdown rules are eased.
"It will be nice to have people back in the stands," said club manager David Sigman. "Last season was a good one for players and ponies with eight teams in both the low goal and high goal tournaments, but, of course, due to the pandemic no one got to see it.
"We met very rigorous standards from the County and the U.S. Polo Association, doing 1,500 tests on players and staff, but not one single case was diagnosed. It was a lot of moving parts."
Initially the club will open for members only and those booking the eight fieldside cabanas.
"With everyone getting their jabs, more people will be allowed later in the season, with the highlight being the Pacific Coast Open in August, the biggest polo event on the West Coast," Sigman said.
The tennis club, just a tiara's toss from the hallowed Holden Field, has undergone a major $500,000 renovation with a new roof and new floors. It will open for racketeers on July 1.
And a restaurant, The Fieldside Grill, run by Best Beverage Catering, which also manages eateries at the Eldorado and the Empire polo clubs in Indio, will make its debut on May 1. It will offer lunch and dinner Wednesday through Sunday for members and the general public, which will include table service and walk-up express grill.
"There is certainly light at the end of the tunnel," says longtime polo manager Melanja Jones. "Through May and June members can come back and enjoy the matches, and hopefully by the summer we'll relatively get back to normal with the general public being allowed back."
Here's hoping…
You might also be interested in...