Haunted House? Wullbrandt Spoils the Myth!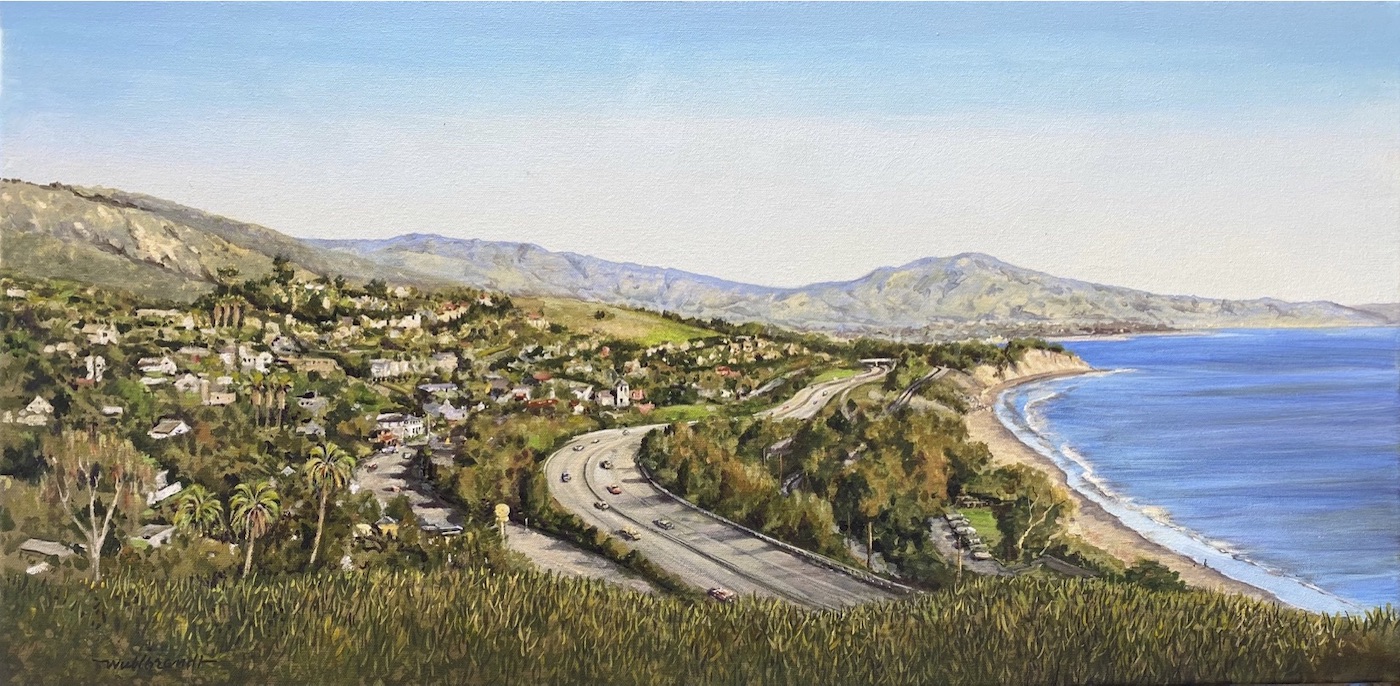 Last month, I wrote about The Big Yellow House – now the big white house – which evoked lot of reads and plenty of memories for many people.
In one of our early morning Facebook Messenger chats, Wullbrandt texted me photos of one of the old Green Gables restaurant (pre-Big Yellow House) jackets he wore, a matchbook, and an item he salvaged from the basement: a sort of windchime made of old now-rusty metal.
"Hate to be a spoiler," Wullbrandt wrote, while he was finishing up his epic painting of Summerland, "but the house was rigged."
What? No Hector the Ghost, who was identified and named by Rod Lathim? (I just read Lathim's The Spirit of The Big Yellow House and I tend to believe the author, who has given me plenty of fodder for future columns in this tome. Thank you, Rod!)
Wullbrandt revealed that a balanced wood beam, when activated, would sound like faint footsteps under the dining room floor.
Horrors! Could this be true? Let the debate begin…
Still, my offer remains to go spend the night there. Is anybody listening? Hector?
In the meantime, this is the last weekend (it closes April 27) to check out Wullbrandt's one-man show at SB Fine Art of scenic Santa Barbara sights and buildings, views from his Carpinteria ranch, and trompe l'oeil images at the gallery, including his recent Summerland – 101 – Pacific Ocean landscape.
The Carpinteria native treasure calls it his "post-fire; post-defending his ranch; post- losing-everything-in-his art-shed; post-pandemic-lockdown; post-Trump-era-precursor to a new era plan!"
"Phew!" I thought, "What is his new era plan?"
"Remember when we were young, we wanted to do so many things in life that it was almost like we did not know what to do first? I still feel that way about painting. I'm inclined to keep the momentum, but focus on what is 'up close' starting with my painting for The Oak Group's 35th anniversary show that goes up when mine comes down," the 69-year-old artist wrote, sending a close up of a beautiful snake image, one of the objects he fancies in his immediate surroundings on his Carpinteria ranch.
One of John's painting of our iconic Santa Barbara Courthouse recently sold – leaving a spot to hang his recent Summerland scape – not long after the paint has dried. Nab it while you can in the exhibition final days.
You might also be interested in...