Turner Medical Arts Opens on Coast Village Road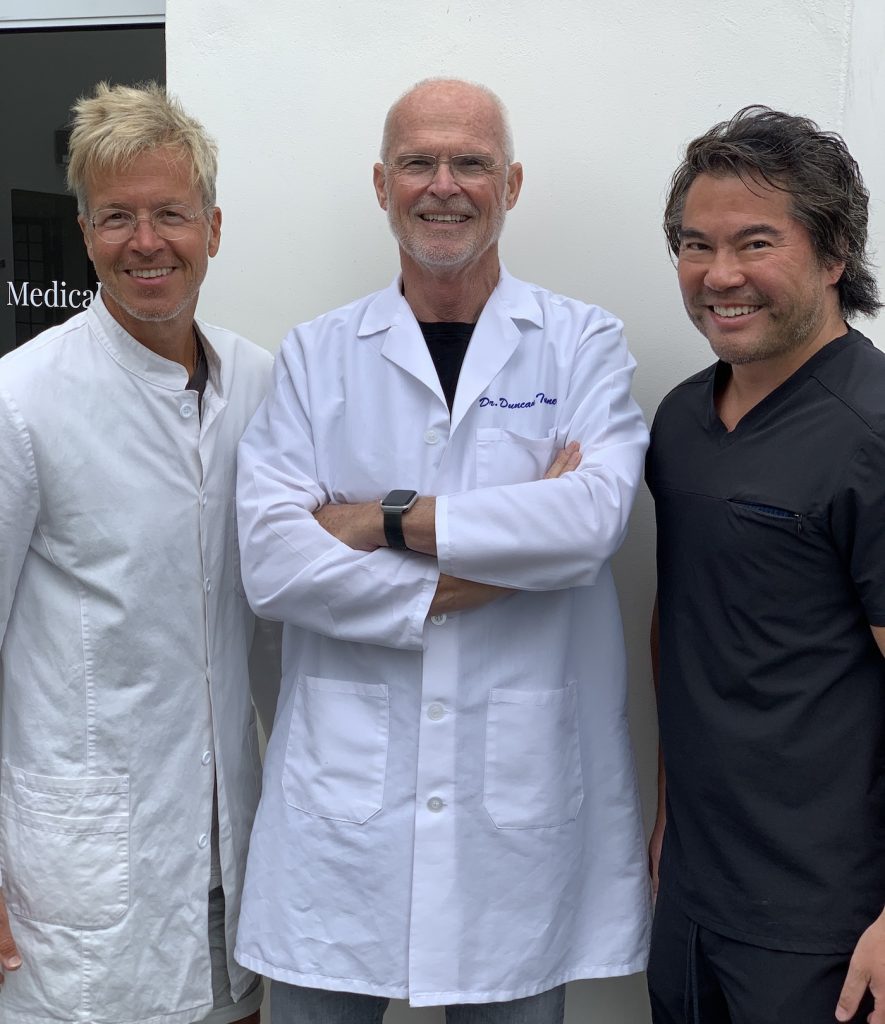 Dr. Duncan Turner, longtime Santa Barbara-based gynecological surgeon and women's health advocate, has moved his practice to 1250 Coast Village Road, upstairs from Village Properties, The Warner Group, and Synergy Lending. "We are thrilled to be here, and to be able to offer our services more conveniently to our Montecito patients and those further south," Dr. Turner said during an interview earlier this week. 
Dr. Turner started his career in Santa Barbara in the mid 1980s as a traditional OBGYN, delivering many babies and running a busy gynecology practice. "As I've grown older, so have my patients, and so has my practice," he said, explaining how Turner Medical Arts has evolved into a forward thinking, advanced medical practice offering treatment for a wide range of gynecological issues, and more. Dr. Turner specializes in vaginal reconstruction, labiaplasty, erectile dysfunction, and hormone replacement therapy for both men and women, and says he is passionate about helping men and women with their sexual health. He routinely performs surgeries including laparoscopic hysterectomies and hysteroscopies, utilizing nearby surgery centers at both Cottage Hospital and in downtown Santa Barbara.
The doctor has assembled a team of health professionals in the practice, including Dr. Joseph Chang, who once owned Montecito Aesthetic Institute on Coast Village Road. Dr. Chang specializes in aesthetic facial injections including Botox and fillers, and is also a highly-regarded ocular plastic surgeon, performing eyelid surgery at his alternate site in Bakersfield. Dr. Michael Giuffrida, a Board Certified Plastic Surgeon and liposuction specialist is also with the team, after building a successful practice on the East Coast. Dr. Giuffrida specializes in body sculpting and breast augmentation.
Other providers include Caitlin Bozek, RN, who is an expert in injectables, Nurse Practitioner Kirsten DiBenedetto, who works closely with Dr. Turner with his gynecology patients, and Tracy Whitecotton, who oversees the weight management program at the office. "Turner Medical Arts is truly a multi-specialty practice, that, by design, offers patients complete service for their health and aesthetic needs," Dr. Turner said. The practice also sees patients for hair loss, facials and peels, laser hair removal, transgender medicine, and gynecomastia (excess breast tissue on males), among other concerns.
The majority of patients seen by Dr. Turner include those wanting hormone replacement therapy, of which the doctor utilizes bioidentical hormones that are mainly compounded in specialized pharmacies. "I've had many of the same patients for decades," he said. "They started seeing me to have their babies, and now their needs are changing. I'm happy to have evolved with them."
Next month, the practice will welcome two new providers: Mary Sidavanh, RN, will provide intravenous hydration and vitamin treatments, and another doctor is being brought on to provide concierge internal medicine, with a focus on antiaging.
"We've really chosen the best people to help us expand while we get comfortable in this new office space," said Karen Spaulding, who oversees the development of the practice. The new, upstairs office space is filled with natural light, and includes several treatment rooms and offices, ensuring patient privacy.
Dr. Turner says he is looking forward to getting the boutique practice back to normal after the pandemic. Last year, a majority of his work was done via telehealth, which he still offers to patients who prefer to be in the comfort of their own homes. The doctor offers a free, 10-min consultation via phone for every potential patient.
For more information, visit www.turnermedicalarts.com. Turner Medical Arts is located at 1250 Coast Village Road.
You might also be interested in...