School of Squash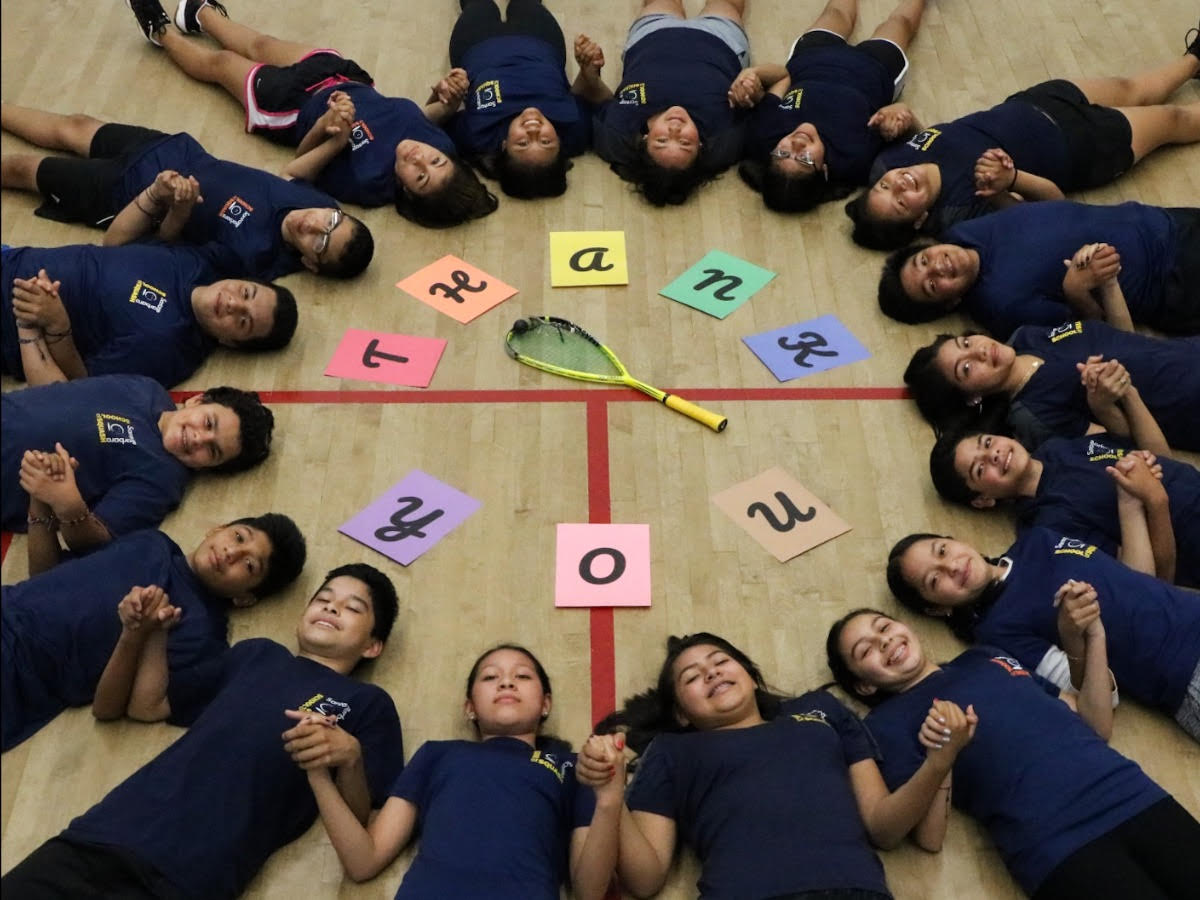 No, it's not something you eat. We actually have a Santa Barbara School of Squash (SBSOS) helping our youth here in town and in various places around the world. Their mission is "To Help in Life Through Squash and Education." Squash was founded in England in the 1880s and is a racquet sport played by more than 15 million people in 153 countries around the world. The indoor racquet sport has historically been played at prep schools and elite colleges and maintains close ties to strong educational institutions. Just by playing squash the students are exposed to higher education, a culture that values academic achievement. Another benefit is that it is a small sport in America, making it possible to win scholarships for many of the local players. Forbes claims it a #1 sport for getting and staying fit. The SBSOS students are able to travel around the country meeting people of diverse backgrounds while playing.
Locally, SBSOS is a year-round sport and education program for youth fifth to twelfth grade who qualify for the National School Lunch Program. Besides squash the program includes academic tutoring, community service, enrichment opportunities, and mentoring. This consistent support and guidance to the children and families attending Santa Barbara schools helps them realize their academic and personal potential. SBSOS operates after school, on weekends, and during holidays. Their hope is that each student graduates from high school and goes on to college or to launch a career. Support and guidance is offered through age 25. The program is described as "an inch wide but a mile deep."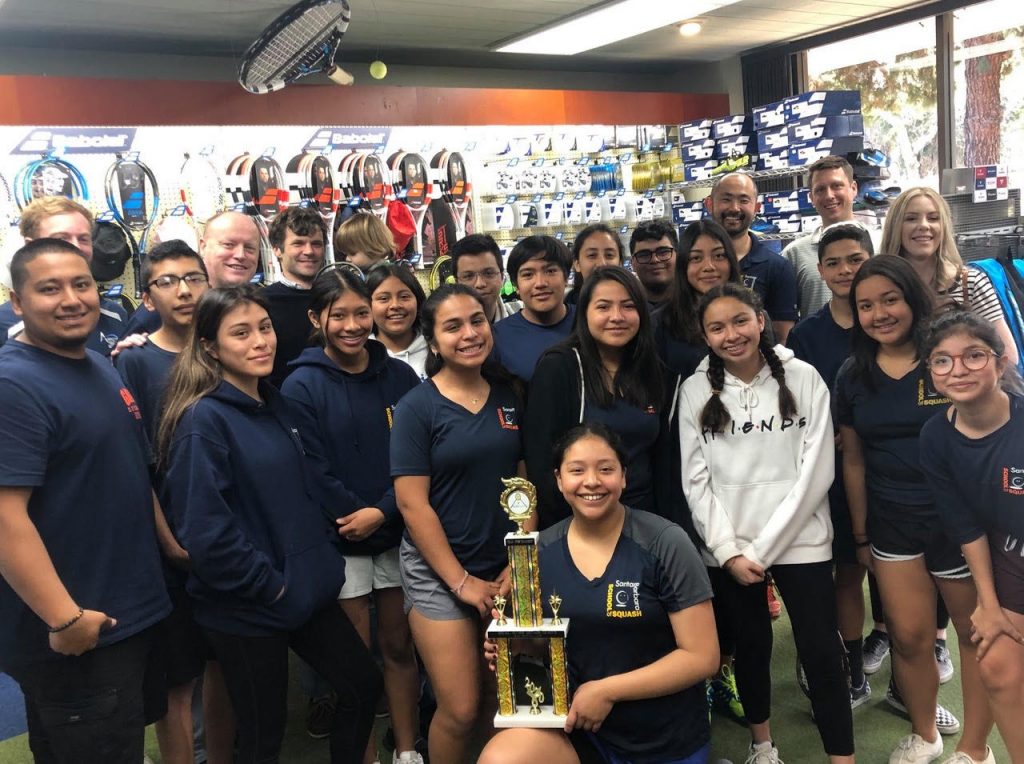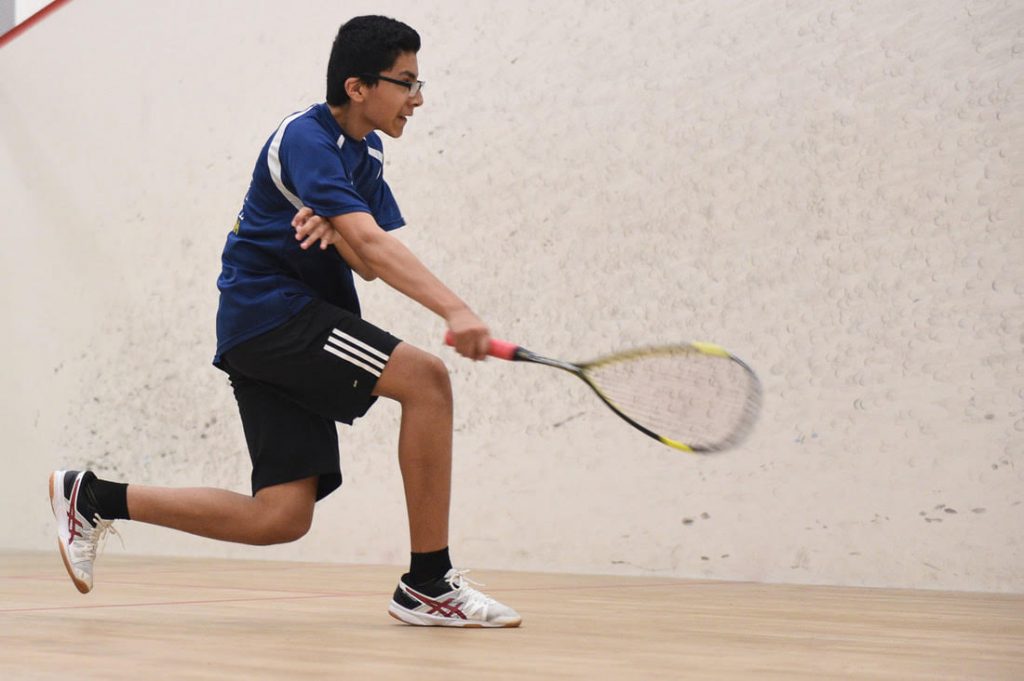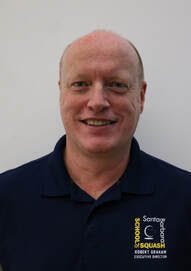 Leading the staff is executive director Robert Graham. Among his many credits was being a professional squash player for nine years reaching a high of #30 in the world and #1 in the United States. He also holds a Level 4 professional squash coach certification, the highest attainable worldwide. Locally Robert was a founding board member of SBSOS in 2006 and has been involved ever since.
One of SBSOS volunteers, Daniele Schechter Huerta (her husband, Frank, is on the board) called to tell me the latest news. Sunday, April 18 from 4 to 5 pm there will be a virtual event "For the Love of Wine & Chocolate!" It's a guided tasting and fundraiser by experts from Foley Estates and Jessica Foster Confections. Wine and chocolate truffles will be delivered to your house. There will be a silent auction the week prior to the event. On the day, musician Jason Libs will delight and you will hear from students who have benefited from the programs. There are several levels of tickets to choose from. For more information call Daniele at 650-867-4770 or Robert at 805-259-5508.
You might also be interested in...