Weekend of Conference Championships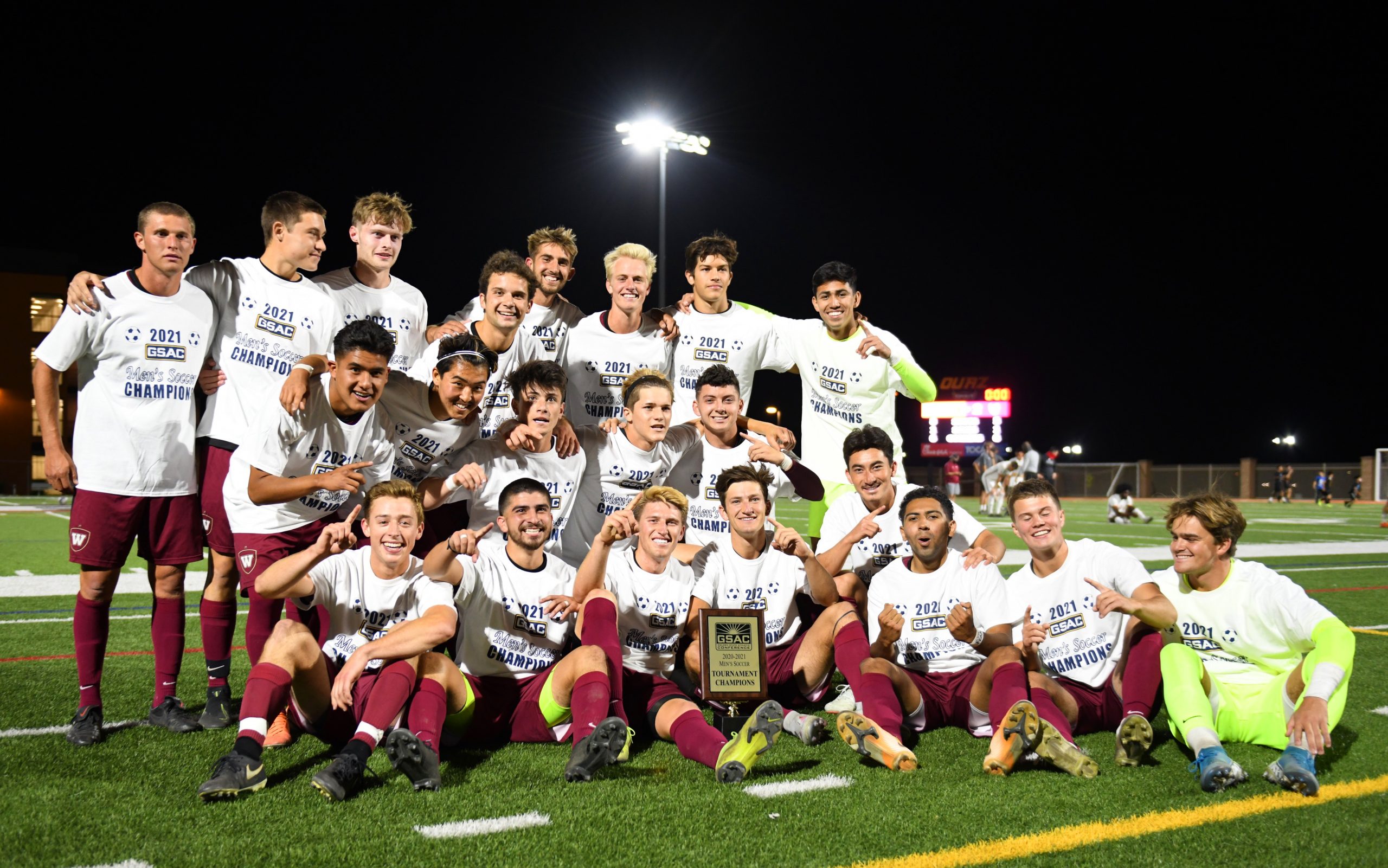 It will be a weekend of stellar athletic competition this weekend in Montecito as Westmont hosts the Golden State Athletic Conference Track and Field Championship and the opening round of the NAIA Men's Soccer National Championships. No. 15 Westmont men's soccer, fresh off a GSAC Tournament Championship in Arizona, will play No. 18 Corban (Ore.) on Thursday, April 22, at 10:30 am on Thorrington Field. UC Merced will battle No. 1 Central Methodist (Mo.) at 1 pm on Thorrington. The winners will advance to play each other on Saturday, April 24, at 1 pm on Lovik Field. The games will be livestreamed at portal.stretchinternet.com/westmont. 
The track meet, April 23-24, features men's and women's teams from Arizona Christian, Hope International, Ottawa, The Master's, Vanguard, Westmont, and William Jessup.
Student Researchers Go Outside for Symposium
Ever wonder how human development has affected the daily activity of acorn woodpeckers or how you sit in a car can reduce airbag and seatbelt safety? The answers to these and about three dozen other student-led research projects will be explained at the outdoor 25th annual Westmont Student Research Symposium. Fifty students, explaining their research projects from the humanities, social sciences, and the natural and behavioral sciences, will be on socially distant display on April 22 from 3:30-5 pm at the Lynn Abbott Tennis Courts. Student presenters will set up posters at designated locations and attendees will receive a program and map to walk through the presentations in a one-way direction. Masks and physical distancing will be required.
You might also be interested in...