Girl Power!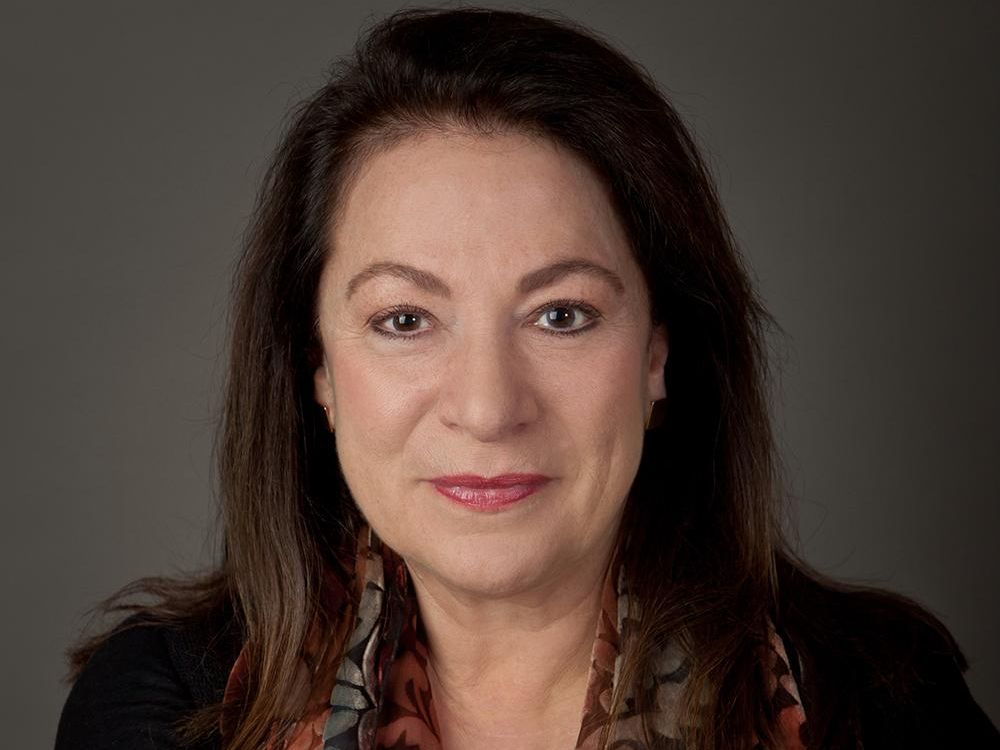 Luz Reyes-Martin, executive director of public affairs and communications at Santa Barbara City College, and Barbara Ben-Horin, former CEO of Girls Inc. of Greater Santa Barbara, are being honored by the local chapter of the Association for Women in Communications at the 13th annual awards presented by Women Connect4Good via Zoom later this month.
Independent columnist Starshine Roshell, a former award recipient, will emcee the event.
"So many people tell me they look forward to this annual luncheon," says President Lisa Osborn. "It's a fun chance to catch up with friends and celebrate the accomplishments of our honorees… These are inspiring women, and we could all use a little inspiration right now."
Eden Allures Another Billionaire
The latest billionaire to make a big splash in Montecito is tech tycoon Craig Ramsey, who has paid $31.3 million, a just a tad short of the full $32 million asking price, for a Channel Drive estate in our Eden by the Beach.
The 74-year-old Vlocity co-founder is joining the red-hot real estate market after his business partners Young Sohn and Mark Armenante bought their own impressive homes in the 'hood.
Ramsey paid the entire purchase price for the 8,751-square-foot, five-bedroom, nine-bathroom home on 1.13 acres in cash, according to records, and deeded the property over to his new wife, Kelly Dove, the very same day.
The estate was formerly owned by British polo patron Lyndon Lea, whose Zacara team won the Pacific Coast Open at the Santa Barbara Polo Club in 2007 and is just a tiara's toss from the home of Beanie Baby billionaire Ty Warner.
The Bay Area resident can easily afford a shopping spree of this nature given Vlocity was sold to Salesforce last year for a hefty $1.3 billion in cash.
Ramsey is also widely known for his love of trophy real estate, particularly oceanfront property.
Arguably the crown jewel in his property crown is a seaside estate on the Hawaiian island of Maui, which was up for sale for $49 million two years ago – a record price on the island at the time.
He also owns a sprawling mansion retreat in the Northern California country town of Santa Rosa and two years ago he completed construction on a $30 million compound in Mexico's Los Cabos.
Will Ginger Snap?
A former UCSB student, 26-year-old Ginger Luckey, is at the center of a sex scandal involving Florida Congressman Matt Gaetz.
The politician is engaged to Luckey, who became a Harvard Business School student and now lives on the Left Coast, according to the New York Post.
Gaetz, 38, who has strenuously denied a federal criminal probe into illegal sexual activities, met Luckey in March 2020, at a fundraiser at Mar-a-Lago, former President Donald Trump's Palm Beach, Florida, club.
Lucky's brother is Palmer Luckey, who founded the virtual reality company Oculus VR before selling it to Facebook for around $2 billion in 2014.
She is an analyst with Goleta-based Apeel, a company that works to reduce food waste. She graduated from UCSB in 2016 with a degree in economics and accounting.
A Grande Entrance
Montecito singer Ariana Grande is making her debut as a coach on NBC's hit series The Voice.
Grande, 27, who bought her $6.75 million Tudor-style property in our rarefied enclave from TV talk show host Ellen DeGeneres last June, is replacing singer-actor Nick Jonas, 29, on the popular singing competition show, she announced on Instagram.
She will coach alongside regulars Blake Shelton, John Legend, and Kelly Clarkson.
Jonas, who is a coach on the current season, isn't cutting all ties. He will now be appearing on a rotating basis.
Cower to Bower?
Meghan Markle had better batten down the hatches!
Prince Harry's former actress wife's life is to be laid bare by British investigative journalist Tom Bower, 74, who has signed a six-figure deal to tell the Duchess of Sussex's story.
He will embark on 12 months of meticulous research, speaking to friends and former associates of the Montecito-based tony twosome.
Bower is renowned for his unsparing, unauthorized biographies of towering figures, including Prince Charles, British Prime Minister Boris Johnson, and the late controversial publishing tycoon, Robert Maxwell.
U.S. publishing giant Simon & Schuster has reportedly bought the rights to the much-anticipated tome after a bidding war.
Meanwhile, a third Lifetime Harry and Meghan movie, Escaping the Palace, has been given the green light following 2018's Harry and Meghan, and Harry and Meghan: Becoming Royal in 2019.
Casting for the film is underway with production scheduled to start this spring for a release later this year.
Just How She Drew It Up
Actress and TV talk show host Drew Barrymore, who used to live in our rarefied enclave just a tiara's toss from mega TV producer Dick Wolf, is going to give former TV titan Oprah Winfrey some competition.
In June, Barrymore, 46, is launching an eponymous glossy.
"I've dreamed of this day since I was a little girl, lining my walls with tears from my favorite magazines to make wallpaper," she exulted on Instagram.
The pilot issue of Drew will be published in partnership the Bauer Media Group, a colossus with 600 magazines in 17 countries and based out of Hamburg, Germany. Bauer already has titles such as In Touch Weekly and Life & Style Weekly in the United States.
"I can't wait for you to see and enjoy what we've created over the years. From beauty to food to human interest and travel (even a crossword puzzle yay!!!), every glossy page will include the people, places, and things I love most… truly the best of me to you."
Ringing in His 94th With CPK
Montecito actor William Daniel, who starred in NBC's St. Elsewhere and ABC's Boy Meets World, says the secret of longevity as he celebrates his 94th birthday is "love and family."
When asked about marking another year of life, the two-time Emmy winner, who I used to see regularly getting his Java jolt at Pierre Lafond, tells People: "It's better than the alternative!"
In addition to enjoying an active and healthy lifestyle, Daniel finds joy in spending time with his wife of nearly 70 years, Bonnie Bartlett, 91, children and grandchildren.
For his birthday he plans to celebrate with an evening at the California Pizza Kitchen near his Los Angeles home, as well as filming Cameos, which cost $150 a shoutout, with his son, Michael, 57.
Losing It Fast, Intuitively
Oscar-winning Montecito actress Gwyneth Paltrow is the bon vivant of wellness.
She has taken to Instagram to tour her newest health obsession, intuitive fasting, which she proclaims is "designed to optimize our well-being."
The 48-year-old entrepreneur also revealed she's on Week 1 of the four-week program and feeling amazing on "The Goop" podcast.
'"The flexible four-week plan combines intuitive eating with intermittent fasting and Ketorian foods," she explains.
The Ketoria diet is a plant-forward meal plan that puts the body into a state of ketosis to burn fat and not sugar.
Let's Go Public
Vegan milk maker, Oatly, which counts Oprah Winfrey and Jay-Z among its prominent backers, is going public.
The Sweden-based conglomerate has just submitted regulatory plans for an initial stock offering in the U.S., with a valuation of $10 billion, according to Bloomberg.
Oatly, which sells vegan food and drink branded products in more than 20 countries across Europe and Asia, has tie-ups with several cafe chains in America, including Starbucks, as well as selling its products online and in retail stores.
The company raised nearly $200 million in equity investment in July last year from a group led by Blackstone, that includes Oprah, actress Natalie Portman, and former Starbucks head honcho Howard Schultz.
The Hidden Must Be Found
Having just splashed out $14.2 million on her new Montecito estate, Santa Barbara warbler Katy Perry is aggressively selling her 1950s property in the Beverly Hills Post Office community of Hidden Valley for $7.7 million, a $300,000 price reduction.
The 4,410-square-foot home on nearly an acre has four bedrooms and four bathrooms.
The property was originally purchased for the former Dos Pueblos High student as an investment or a guest house to augment her larger estate in Beverly Crest's Coldwater Canyon neighborhood, which she bought in 2017 for $18 million.
Thank You.
To Cottage Hospital in Goleta to join 2,000 others getting their second Pfizer jabs.
The nurse and two assistants administering my vaccine peppered me with questions on my Riven Rock neighbors Prince Harry and Meghan Markle.
Such are the joys of notoriety from writing my Journal column for 13 years, as well as my myriad TV appearances of late.
Sightings will return in due course now that Governor Gavin Newsom has lifted the total lockdown.
Pip! Pip! Be safe, wear a mask, and get vaccinated.
You might also be interested in...