Do What Teddy Does! (Follow the Leader)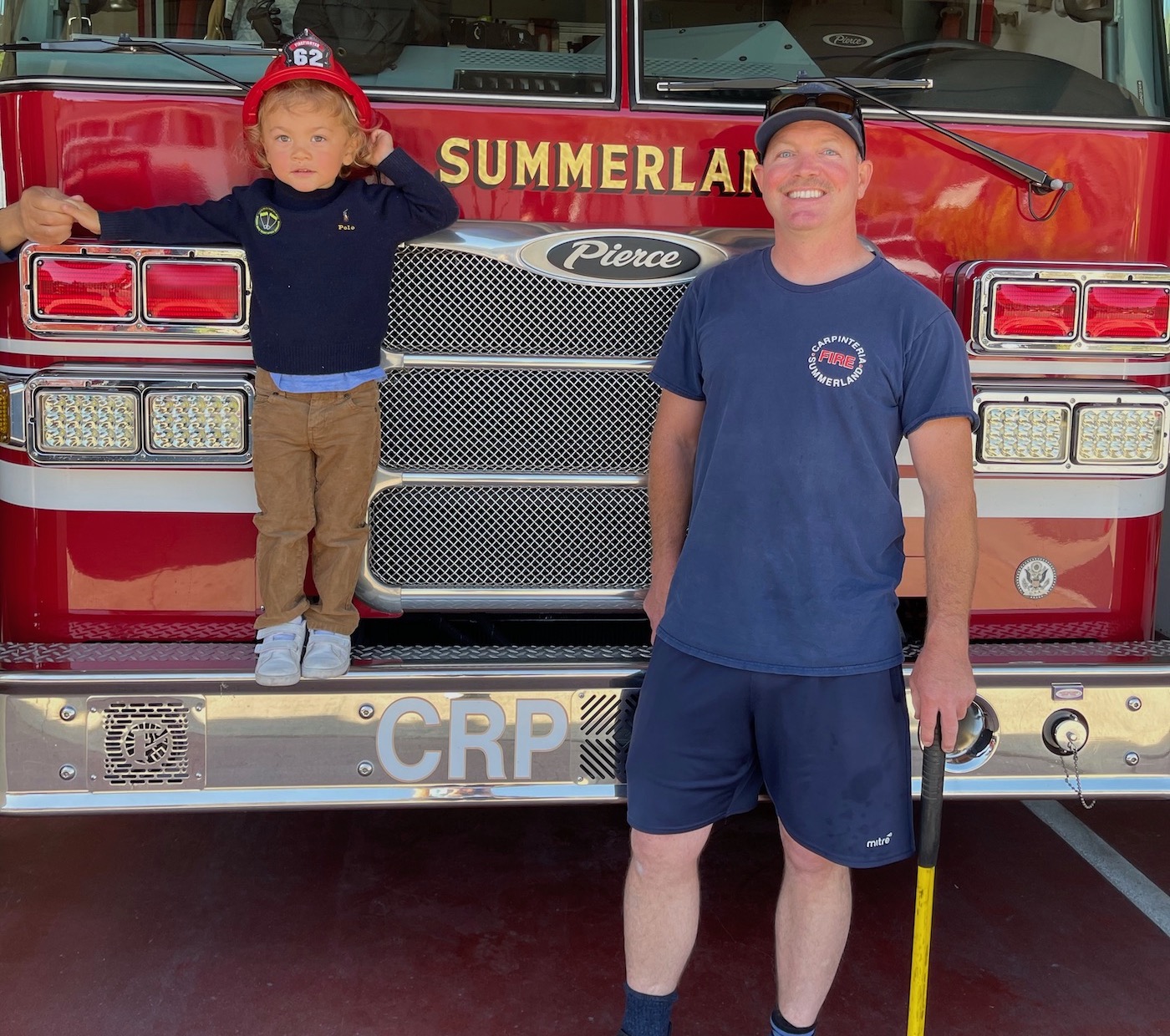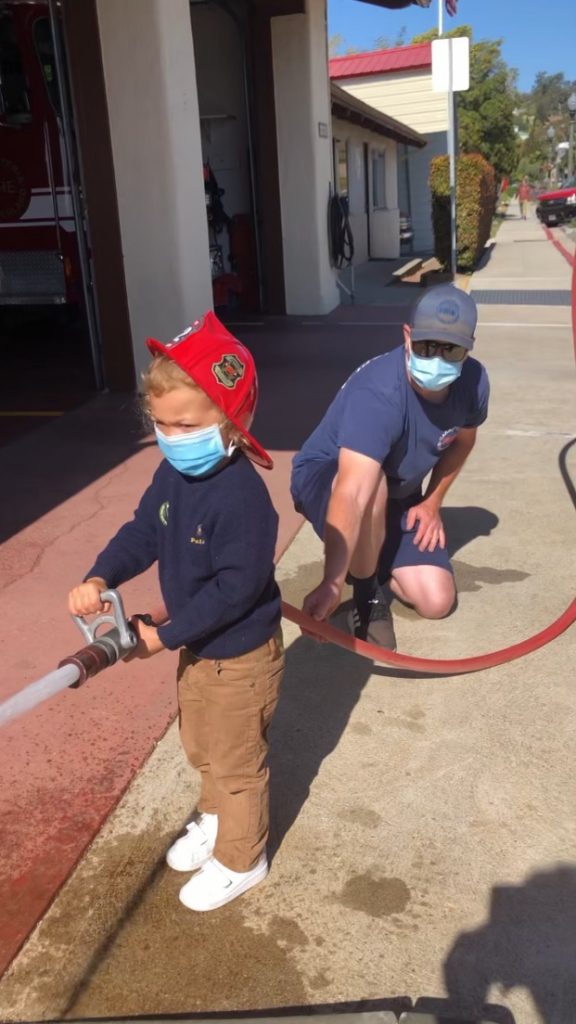 What a delight it was to meet the Ru family at the Summerland Fire Station on a recent Sunday afternoon where the rather precocious and terribly adorable two-and-a-half-year-old, Teddy Firestone Ru, was practicing his firefighting skills with great aplomb under the kind guidance of Interim Summerland-Carpinteria Fire Captain Johan Nilsson. He handled the hose with great dexterity, turning it off and on, while giving the station plants a nice splash of water! Dad and mom, Wesley Ru and Victoria Firestone Ru, looked on proudly. Wesley is a polo player and trustee at the Santa Barbara Polo Club and Victoria told me the games start up again in May… watch for news here for if and when the games will be open to the public again.
Teddy is setting a great example by wearing his mask (except for one special photo!) and you should set one too with the spring surge expected and all the tourists descending on our beautiful region. Keep up the good work, Teddy – you're a natural and a great role model.
A Final Note
A big ol' "Yeehaw!" to the one and only charming and delightful Jimmy Andros, who at the young age of 93 saddled up his pony and rode on over to The Nugget – which by the way is now open inside for meals in the booths.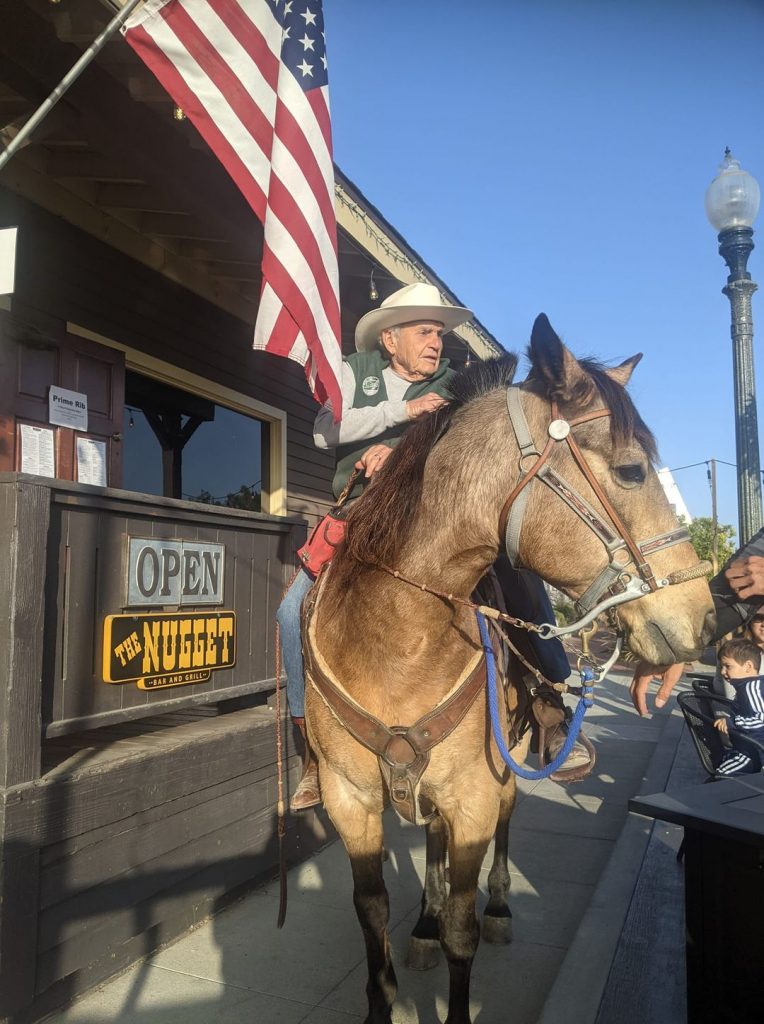 You might also be interested in...