And… We're Back!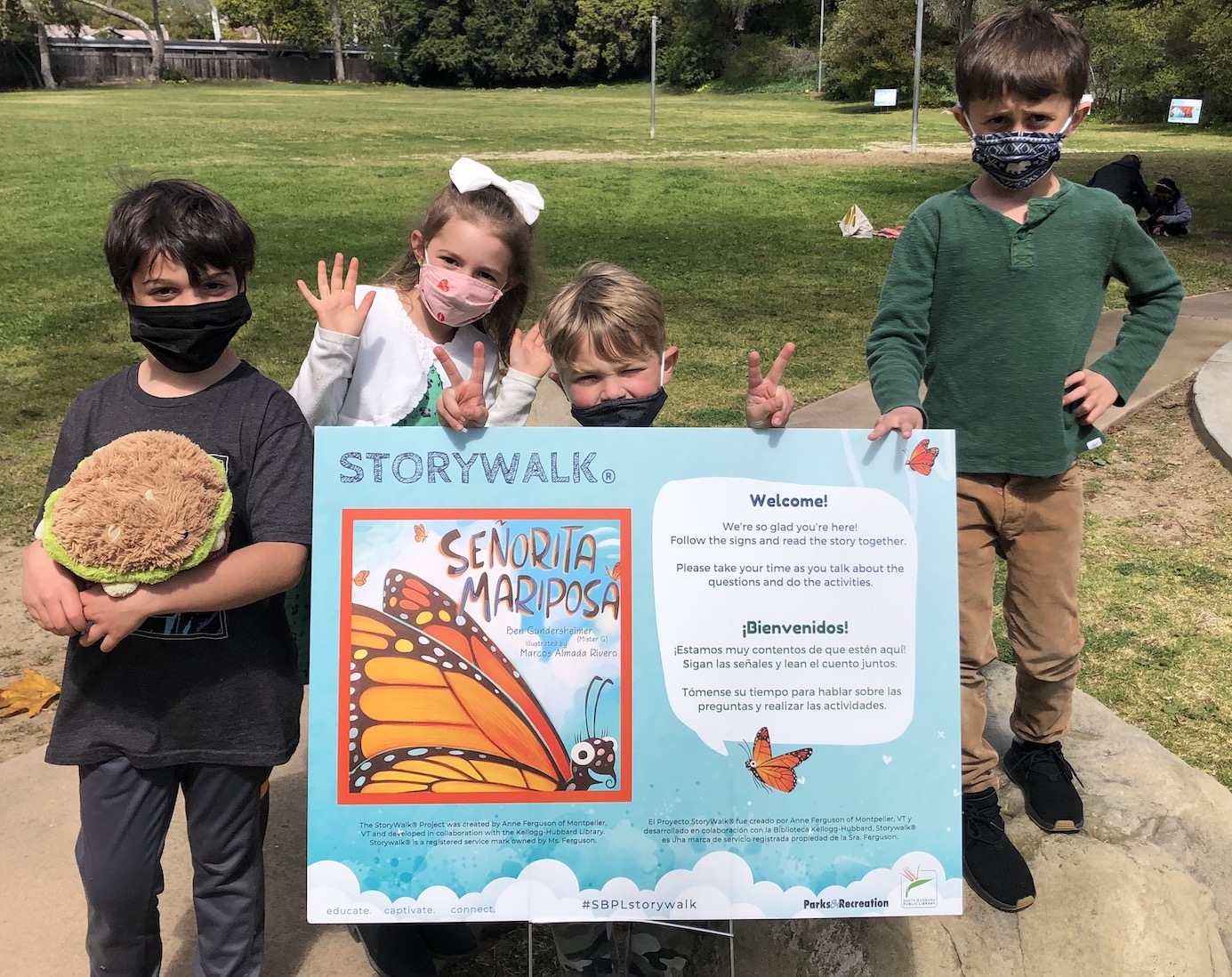 As of March 24, Montecito Library has returned to its pre-pandemic staffing and we are overjoyed to be together again!
It has been an entire year since the stay-at-home order resulted in the closure of Montecito's charming and beloved library building. Like most, we had no idea that absolutely everything would change so drastically. Our normal went from library services and programs to nothing. Santa Barbara Central Library staff began offering books by mail to adapt services during this time and I shifted duties to mutual aid with the County.
In July, Montecito Library started offering Sidewalk Service, getting library materials to you again, right here in the parking lot. December 3 ushered in a new era of Grab-n-Go service, cautiously inviting folks into the library, one household at a time, while maintaining our popular curbside option. We are still in this phase of limited hours, Tuesdays from 2 to 5 pm and Thursdays from 10 am to 1 pm, with plans to expand hours and services in the near future.
Storywalk for Kids & Families
Engaging our youngest patrons and their families is something that we have missed most and is foundational to public library service. Fortunately, we were able to hold our first in-person children's program this month. Storywalk® is an outreach program that brings early literacy, family time, and fun to the outdoors. It works perfectly during COVID, too, as the elements of the story and related activities can be spread out to allow for households to safely distance.
Come join us for our next Storywalk® on Wednesday, April 28 at Lower Manning Park from 2 to 3:30 pm. No need to register. Just show up and be ready to read a picture book with your child by following a path of printed standing signs. When you're finished, take home a free activity kit while supplies last. Masks are required, of course.
Lighter and Brighter
We're feeling some of the fog lift and are even a bit, dare we say, hopeful. Through all of this, it has been such a privilege to serve this quirky and delightful library community. Thank you for everything this past year. All of the conversations, kindness, humor, and sweet gestures meant a lot.
See you at the library!
You might also be interested in...