A Restraining Order Unveils a Hot Mess at Cold Spring School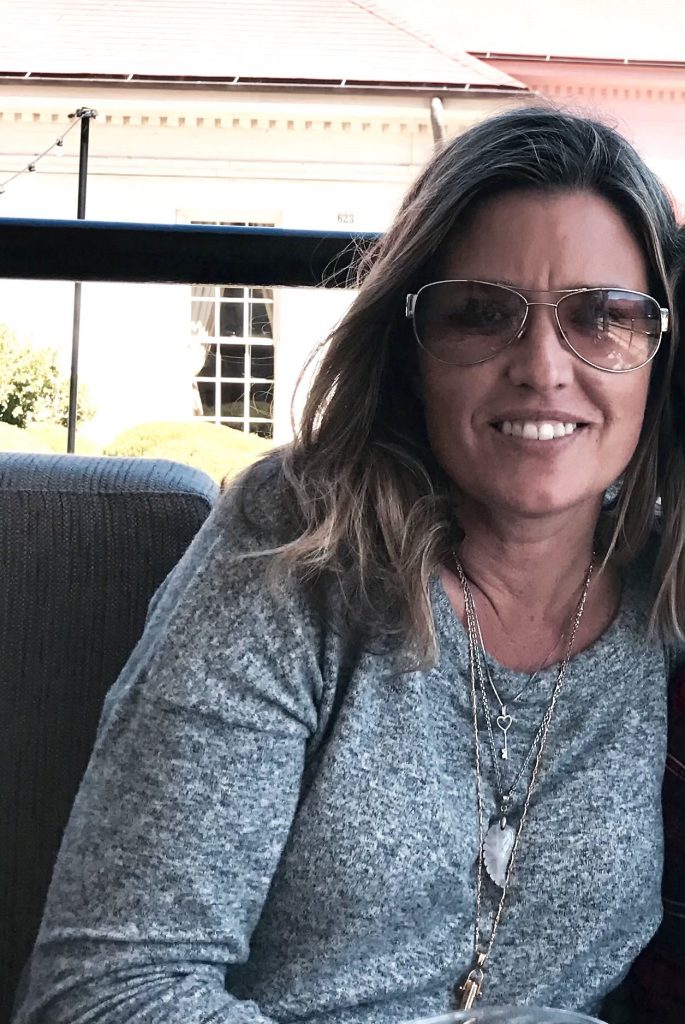 In the already dramatic annals of parental engagement, one particular case threatens to break the mold. To most outside observers, the drama began on March 10, 2021, when Greg Rolen, a lawyer for Montecito's Cold Spring School District, filed a restraining order on behalf of three employees purportedly in physical danger from a parent at the school, Amanda Rowan. Rowan is a Licensed Clinical Social Worker and CEO of the Therapist Development Center. Specifically, the order claimed, Rowan's behavior posed the risk of "further hostile, aggressive, and threatening communications that make the employees fear for their safety" causing a disruption that would "interfere with the School's ability to function."
On behalf of his clients, Rolen requested that Rowan stay at least 100 yards away from both the employees named in the complaint as well as the school itself. "Ms Rowan has a history of threatening and aggressive behavior that escalates with slight or no provocation," the order states. "She is currently engaged in a campaign against various members of the Cold Spring Elementary School District staff and Board of Trustees. The employees and Trustees of Cold Spring Elementary School District feared that giving Ms Rowan five days' notice of the hearing on this restraining order would cause her to retaliate with further threatening and harassing behavior."
Attached to the request were several personal declarations, including one by Dr. Amy Alzina, the principal of the school and superintendent of the Cold Spring School District, all of which describe Rowan allegedly verbally confronting various staff in ways that made them feel unsafe, a pattern of behavior that seems to have escalated following a dispute involving her child, a current student at the school.
"Currently, Ms Rowan is engaged in a legal battle with the School regarding a recent minor issue with her child," the declaration reads. "Ms Rowan has made threats, sent egregious demands to the school, filed harassing complaints, bombarded the school with requests for records and preservation of documents, and now is sending malicious, aggressive, threatening, and accusatory communications to the teachers, staff, and myself."
Interviewed by the Montecito Journal this week, Alzina said she couldn't comment on the nature of the dispute involving Rowan's child because of confidentiality reasons. However, she portrayed the restraining order as an unfortunate outcome of a long running battle with the school going back years and stretching over successive administrations, the main point of contention being the school's handling of a pair of bond measures aimed at upgrading the campus, the most recent one being Measure L, which asked local property owners to foot the bill for construction costs that hadn't been covered by a previous bond measure.
"She was threatening my staff, not just my teachers, and they didn't want to come to work," Alzina said. "They felt it was unsafe for them and the teachers union wrote a letter to me saying, 'Please protect us,' so the day after I got the letter I filed the restraining order." According to Alzina, the teachers who felt threatened asked for a police officer to be present on campus. "So I ensured that and have done everything I can to make sure our teachers and staff felt safe because we are here to serve our kiddos and I need them to come to school," said Alzina. "I hope this will just stop."
The incident that led to the restraining order against Rowan began in September 2020, in the months leading up to Cold Spring School District's effort in November of that year to urge local taxpayers to pass Measure L, a bond measure aiming to rehabilitate facilities at the campus. Rowan's daughter, whom the Journal is refraining from naming because she is a minor, was suspended for a day because she had impersonated Alzina during a remote class via Zoom, using a picture of her pet dog, Mr. Peanut Butter.
Following the one-day suspension, Rowan claims that Alzina pulled her daughter out of class several times, apparently in an effort to get her to divulge information about her effort to get the school district to share information. According to a November 13, 2020 cease and desist letter Rowan filed against the school, her daughter's suspension was retribution for her own involvement in activism against the school's fundraising effort. "It has been brought to our attention that . . . Alzina has been removing [Rowan's daughter] from her classes on an almost daily basis since the bond… failed… and requiring [her] to come, sometimes alone, and sometimes with another student, to engage in some type of counseling or therapy," the complaint stated. A charge which Alzina categorically denies. According to Alzina, "that claim was investigated and determined to be unfounded."
Of particular note in this story is the school district's contention that Rowan has "bombarded" the school district with an unreasonable amount of public record requests concerning past expenditures and other topics, all of which is allegedly an attempt to bankrupt the school district with costly legal fees. "This is really a concerted effort to make us spend money," Rolen told the Journal. "Rowan's net worth is ten times the budget of the school and she thinks if she can make us spend enough money we will capitulate. It's just sad."
Attorney Tim Carey represents Rowan in her battle against the school district. "My client has complained to the school district that her daughter was unjustly and unfairly suspended," he stated. Carey acknowledged that he's filed numerous public record act requests on behalf of Rowan. He finds a special irony in the fact that the school is complaining that his requests for information go back ten years.
The only public records act request that goes that far back, said Carey, is one that asked for any records about other students who were suspended over that time frame. "The attorney for the school district has confirmed that their daughter was the only student suspended in the period from 2010 to 2020," he said. "They put it in her cumulative student file."
Reached for comment by the Journal, Rowan stated that she's never threatened any school employee. However, she does admit having had numerous conversations with various school officials regarding what she considers to be a cover-up regarding how the school has expended cash raised through bond measures. She's not backing down in her effort to get to the bottom of what the school has done with the cash it's raised in its last two bond measures and welcomes the public scrutiny that comes with the school's restraining order against her. "It's clear that the district is trying as hard as they can to shut me up," said Rowan. "I've never realized that asking questions was considered violent, but I guess this is what qualifies for news in Montecito."
You might also be interested in...