Electric Bikes Coming to Coast Village Road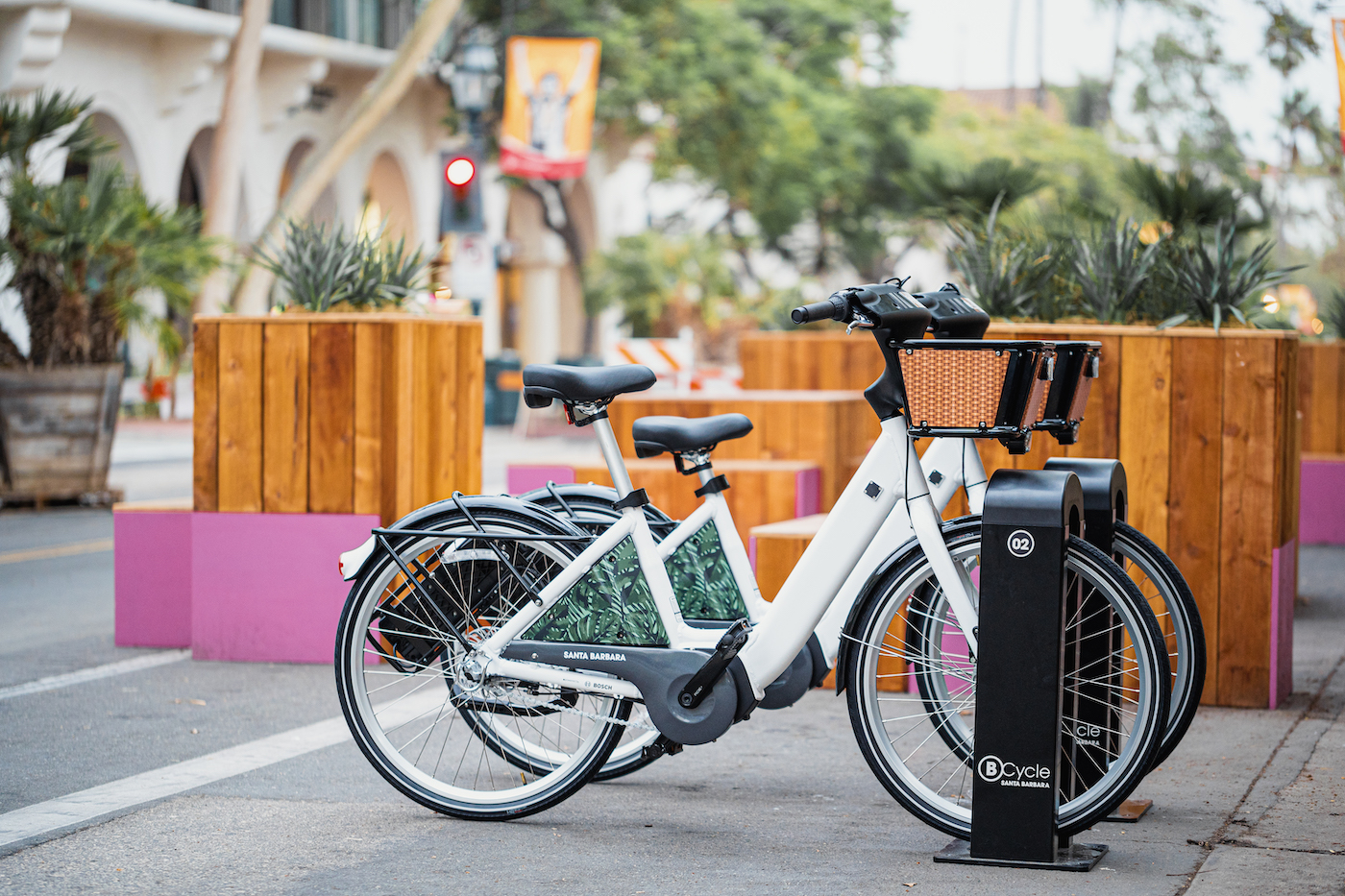 At their monthly board meeting on Thursday, March 18, the Coast Village Association Board of Directors heard from Jesse Rosenberg, General Manager of Santa Barbara BCycle, as she pitched the group on bringing electric bicycle docking stations to Coast Village Road. The private bike share company has been working with the City of Santa Barbara for the last year on bringing an electric bicycle share program to Santa Barbara; the first phase of docking stations, which includes 134 stations and 67 bikes, were installed on State Street and surrounding streets on the east and west sides of the city in February.
"We've had quite a bit of demand and interest from local residents who want to see the docks on Coast Village Road," Rosenberg said, adding that e-bike ridership brings more people to local businesses where docks are located. The company's goal is to provide accessibility for all, offer a viable transit option to vehicles which helps to alleviate parking and traffic issues, and connect different areas of the city. The City Council recently approved the docking stations, as well as two membership kiosks, for Santa Barbara's waterfront; those stations are expected to be installed late summer. Another docking station on Milpas Street near the new Sprouts location will open this week.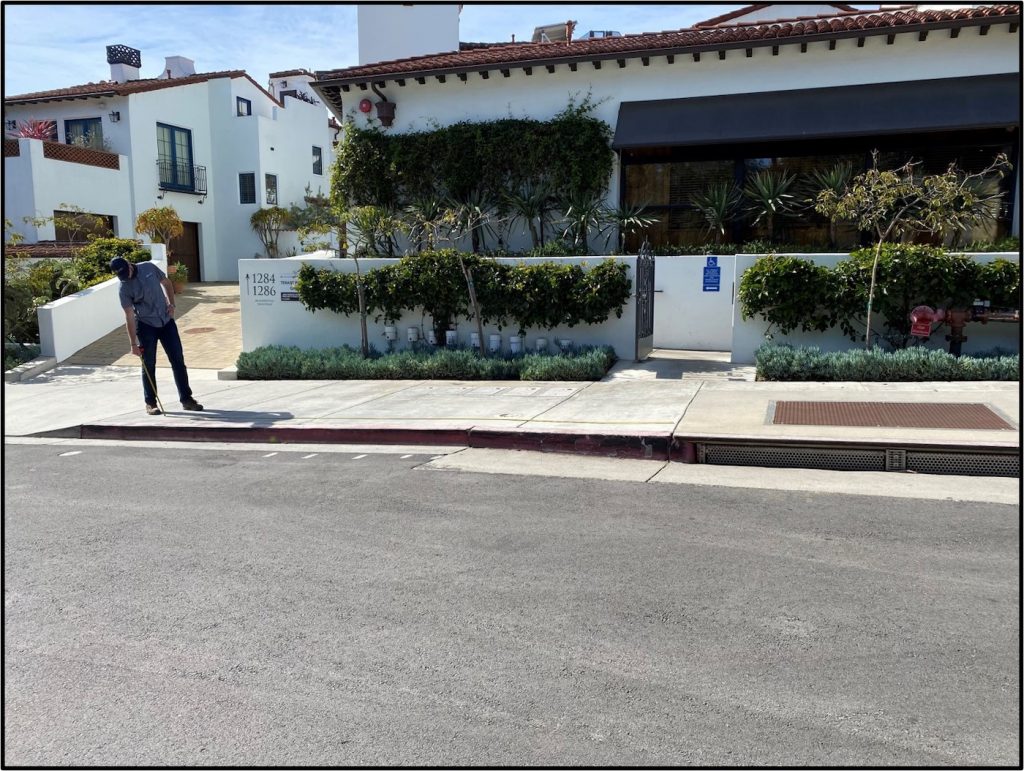 Rosenberg reported that her team had identified two docking locations for the Coast Village area: One in front of 1255 Coast Village Road (Plaza Montecito, home to Berkshire Hathaway and the Honor Market), and around the corner at 1284 Coast Village Circle. The first location would have two docks and the second would have four, all located in the public right-of-way. "Basically it's up to us to identify the sites we think would be successful, and then we let our partners at the City know. Then we do outreach to nearby businesses and residents, to let them know what we want to do," Rosenberg said.
The docks have their own electric battery, which lasts about four to six months before needing replacement. The bikes' batteries last about 30 miles before needing to be recharged; they feature a Bosch system that provides support up to 17 MPH. Riders can also choose to ride unassisted, or, if the battery dies, the bike will work without the assist. 
Riders are encouraged to wear helmets, although helmets are not provided by the company. All new riders who purchase an annual membership will get $20 off the purchase of a helmet at Bicycle Bob's or FasTrack Bicycles. Riders assume all liability, which was a concern brought up by the CVA Board of Directors. Membership options include an annual membership of $150, a monthly membership of $30 (both options offer unlimited 30-minute trips), or daily use riders who can pay $7 for a 30-minute ride.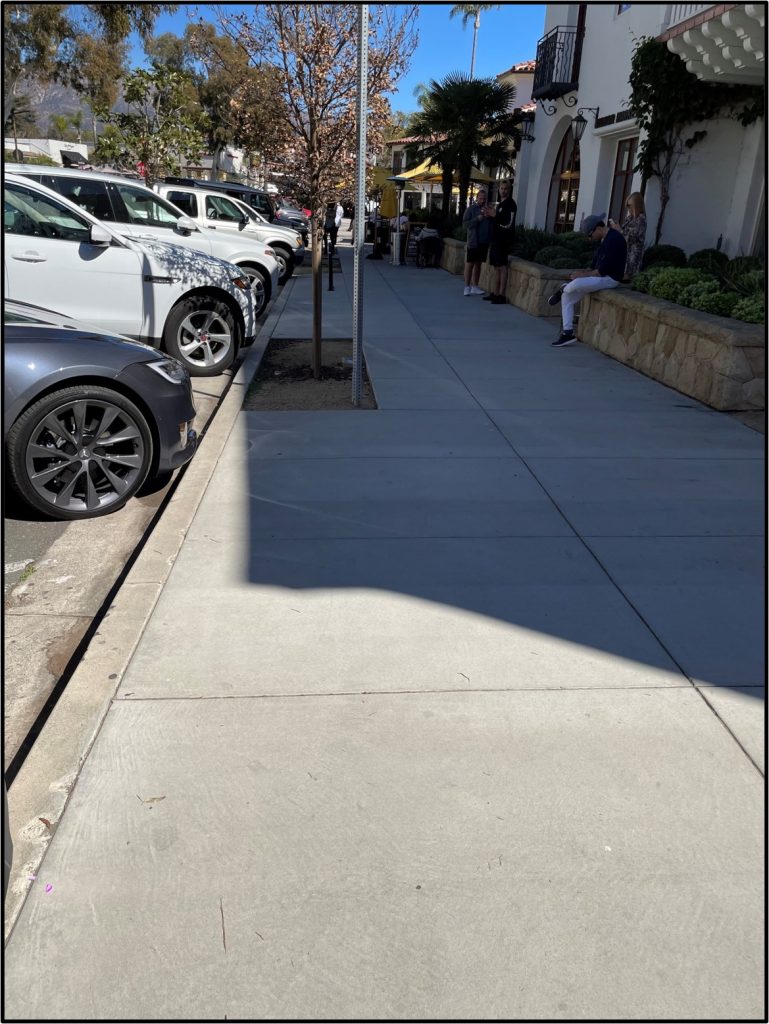 Other concerns brought up by the Board: that riders may leave the bicycles at random locations on the street, rather than finding a dock to drop them off, which is what happened with electric scooters that were launched – and later, banned – in Isla Vista and Goleta several years ago. "You can't just leave it anywhere, it has to be docked," Rosenberg responded. "If for some reason you can't find an open location, the app will tell you the closest open spot. We are doing a lot of messaging and rider education to combat this, and riders are charged if they leave the bike not on a dock."
The Board also suggested alternative, or additional, locations on Coast Village Road including at the intersection of Middle Road and in Montecito Country Mart. "The Board is receptive and enthusiastic to bringing e-bikes to the street," said CVA Board President Bob Ludwick.
After the City Council approves the preliminary locations of the docking stations, the company will be in touch with business owners and property owners to educate them about the bikes and program. The company also has plans to expand the program in the Funk Zone, the Mesa, and in the Mission area.
For more information visit santabarbara.bcycle.com. 
You might also be interested in...