State of Our Schools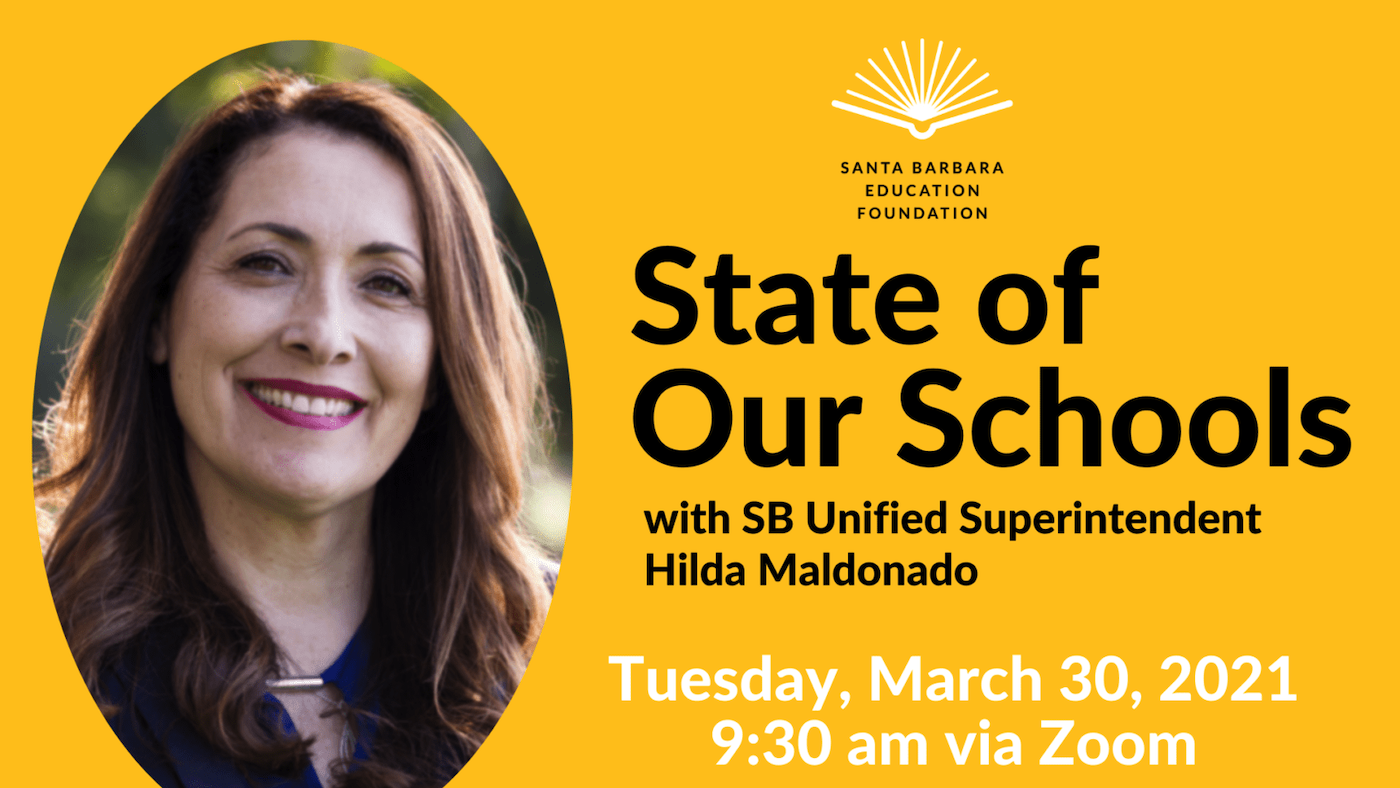 Next Tuesday, March 30, Santa Barbara Unified School District Superintendent Hilda Maldonado will share the status of the district's schools. The presentation is hosted by the Santa Barbara Education Foundation and sponsored by Atkinson, Andelson, Loya, Ruud & Romo, LogMeIn, UCLA Health, DA Davidson, KBZ Architects, Hohbach-Lewin, Oniracom, and Lazy Acres.
The virtual event features a presentation followed by a Q&A session. This will be an opportunity for the community to learn about the current State of our Schools during this challenging school year.
The Zoom meeting is from 9:30 am to 10:30 am next Tuesday, March 30. Reservations, which are required, can be made at www.sbefoundation.org/state-of-our-schools-tickets. This event is free.
You might also be interested in...