Zaca Creek Reopens with New Chef to Help Rebuild Legacy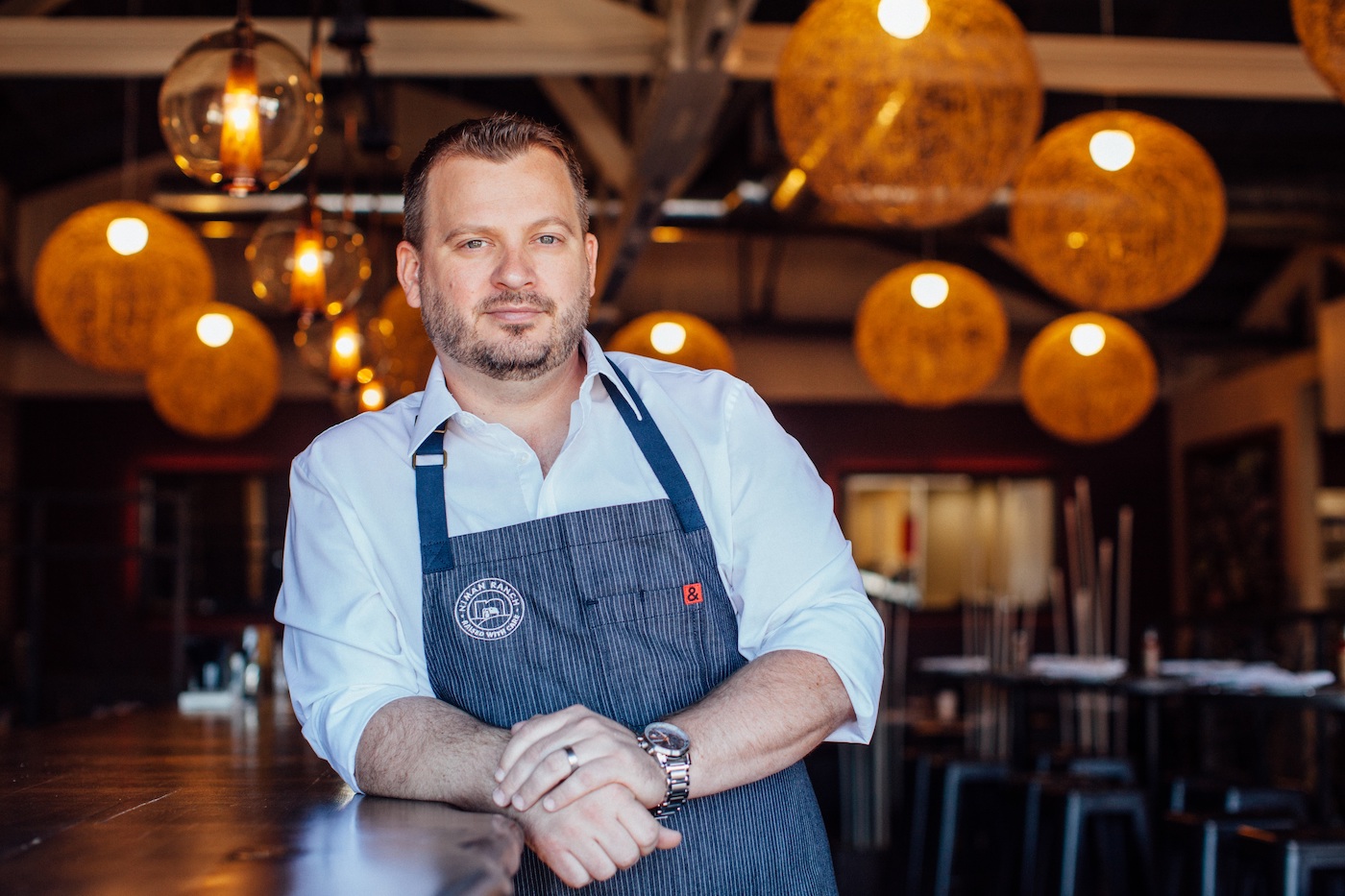 This winter, public officials asked restaurant owners, workers, and diners to mostly stay home as lockdowns once again took effect. Now that progress is being made with vaccinations going up and COVID-19 cases going down, restaurants are opening up again just in time to unveil spring menus and debut new outdoor dining spaces. That means The Tavern at Zaca Creek in Santa Ynez Valley – which recently welcomed a new executive chef – is ready for anyone who's comfortable dining on premises. 
The new spring menu features an endless assortment of tantalizing items such as Crispy Duck, Beef Heart Tartare, and Ogo & Abalone Tortellini, among other notable dishes. 
The historic and newly restored Buellton eatery recently announced the arrival of a new executive chef Cullen Campbell who relocated from Arizona, where he was the award-winning chef-owner of Crudo, named "Best New Restaurant" by Phoenix Magazine when it opened in 2012. A second restaurant, Okra Cookhouse & Cocktails, followed in the fall of 2015. The same year, Campbell, named "Chef of the Year" by the Arizona Culinary Hall of Fame, joined six fellow Arizona chefs for a culinary presentation at the James Beard House.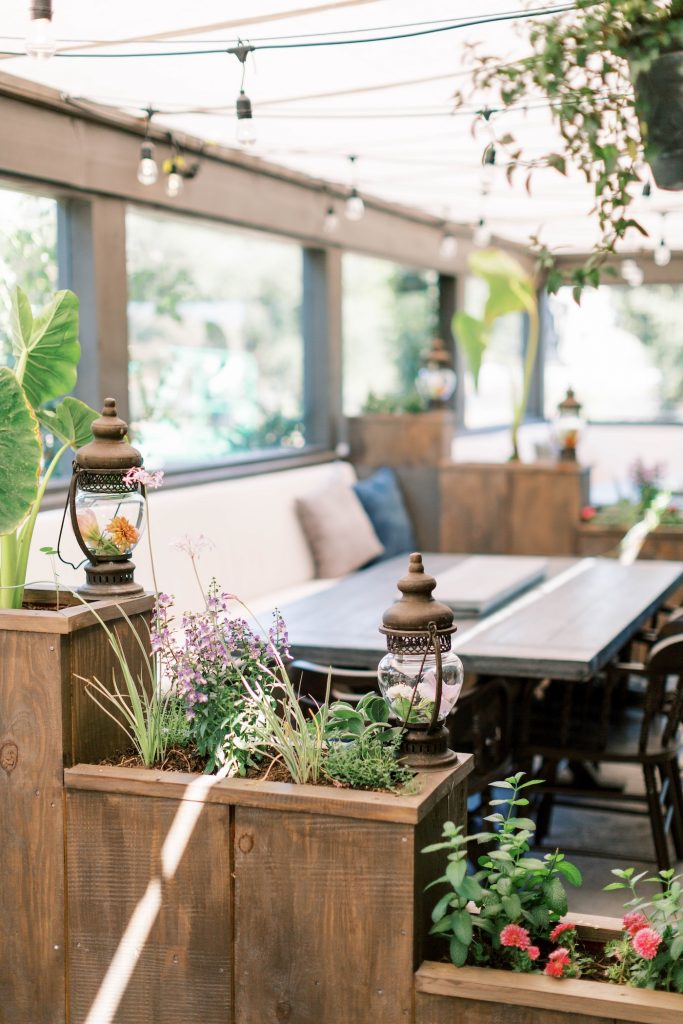 The union of such a highly acclaimed chef and the beloved Santa Ynez dining establishment adds a new chapter to its long history. For one, the format has been changed from a chophouse to California-inspired brasserie.
Originally developed in the 1960s by Jim Buell, descendent of the founders of its namesake town (Buellton), The Tavern at Zaca Creek was purchased in 2018 by two families, the Rushings and Bonomettis, after nearly two decades in dormancy, with a plan to reintroduce the once-bustling eatery to a new generation of local residents and visitors.
Reopened in August of 2020, the team at Zaca Creek took time during the most recent region-wide shutdown to rethink its culinary direction and implement new beef and seafood programs with local vendors.
Campbell saw The Tavern's transition from a chophouse to a California-style brasserie as a welcome challenge. "It was mainly a transition from full beef butchery to a focus on coastal influences giving the menu a more continental feel overall."
Campbell's menu is comprised of mostly European plates, although some feature Japanese influences such as yuzo kosho (hot paste) used in an Italian crudo or taiyaki (fish shaped cake) paired with Italian caviar. Other dishes possess continental flair: Crispy duck with crêpes, date duck sauce, and pickled mustard seeds; albacore crudo with egg yolk emulsion, capers, cornichons, and ceci (chickpea) purée; and a beef heart tartare with shallot vinaigrette, golden raisins, and celery salad are a few enticing plates on the menu, along with rotating desserts.
The menu gets paired with a deep wine list curated by an industry insider and a bevy of craft cocktails garnished with fresh herbs.
Campbell delves into classic cuisine, but he also has a gritty side, which works well for the Tavern's rustic aesthetic. His approach is playful and delicious.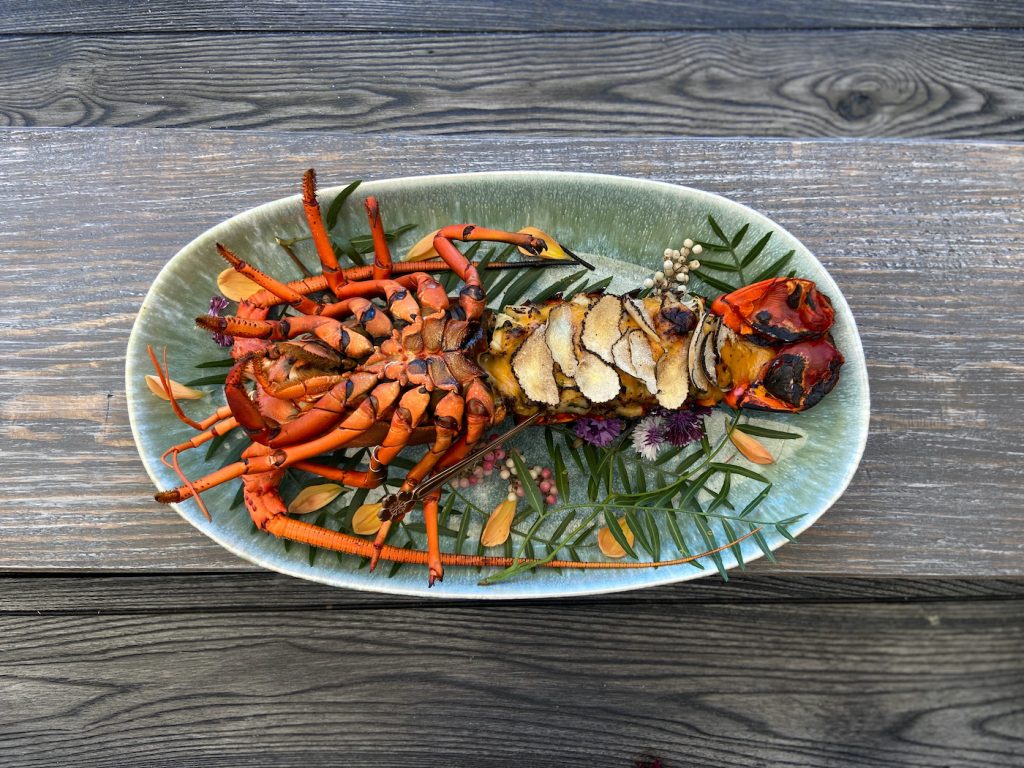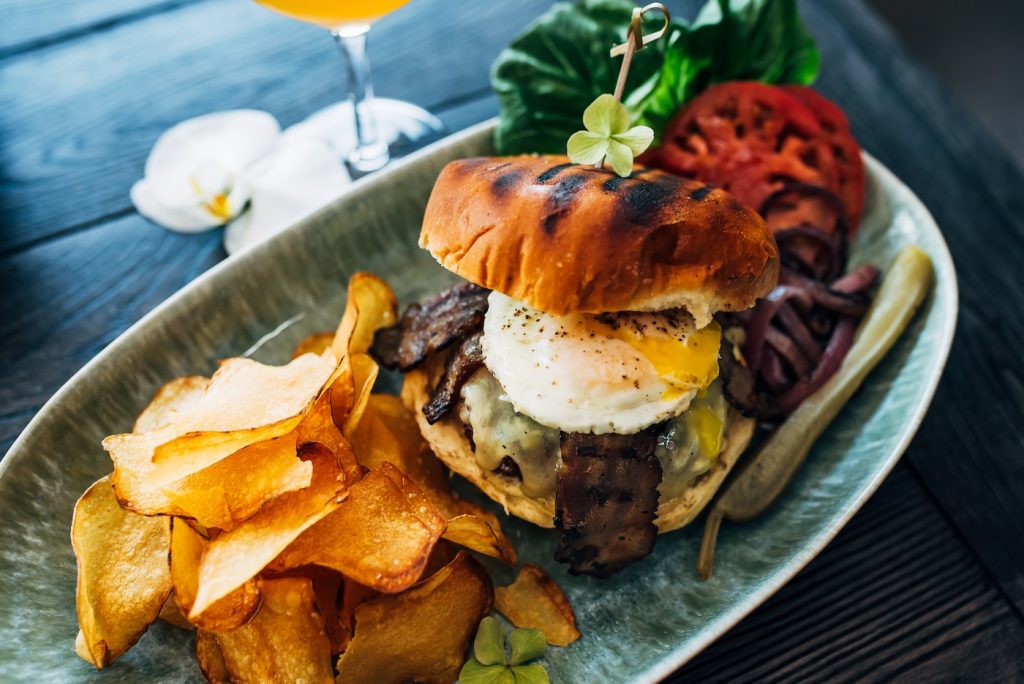 The Dutch baby – a German hybrid of a pancake and a popover, baked in a cast iron pan – is served with boozy berries and whipped cream ($18). "When I was growing up, my dad and his friends would pour booze on their berries," Campbell said. "We're doing it here with scotch, bourbon, and sparkling wine. We change it out with every dish," he said. "It adds a little bite to the acidity of the berries, producing a flavor that works well with the menu."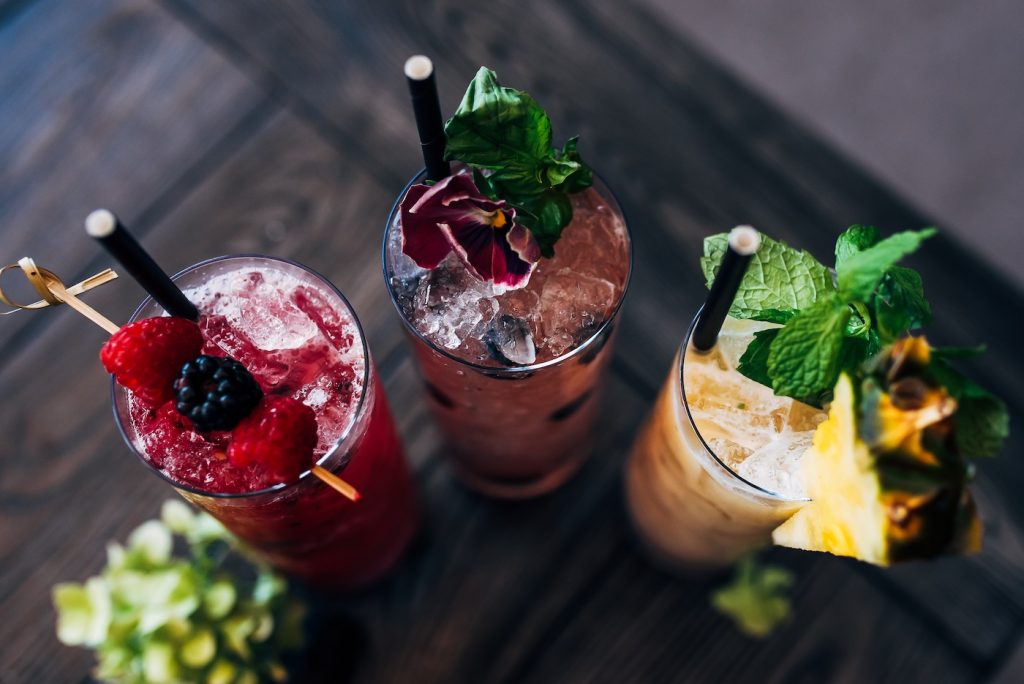 The seasoned chef is certainly having fun with caviar, which is making its way back onto chefs' menus in some unique and unconventional ways. Campbell produces a cast iron caviar pizza on focaccia with burrata and Bianco tomatoes. Notably, the happy hour menu features Calvisius caviar, crème fraîche, egg, and chives served over fries. "I got the inspiration from the old-school pot-luck party type dip, and because I love fries, I thought it would be fun to combine them with a caviar dip." Caviar dishes range from $14 to $35.
Game meat has always been part of Zaca Creek's culinary program. Venison, antelope, and wild boar will be a staple on the menu, Campbell said. The new lineup includes a wild boar white Bolognese with fennel served over pappardelle ($30).
Campbell couldn't resist bringing over some of his Japanese-inspired, award-winning dishes from Crudo, including lobster with dynamite sauce, blue fin with basil, orange and peanuts, and king salmon with beet ponzu, wagyu tallow (beef fat) and shaved radish ($16-$20).
As for the outdoor space, The Tavern at Zaca Creek is decked out in rustic woods, ivory, and navy blues, with metal accents. The patio seats up to 60 guests comfortably and is socially distanced with planters filled with edible herbs and flowers.
The Tavern at Zaca Creek is located at 1297 Jonata Park Road in Buellton. The eatery is open Thursday through Saturday from 3 to 6 pm for Happy Hour; 5 to 10 pm for dinner. Brunch is served on Sundays from 10:30 am to 2 pm. For more information or to make a reservation, call 805-688-2412 or visit zaca-creek.com.
You might also be interested in...