Magic at Marymount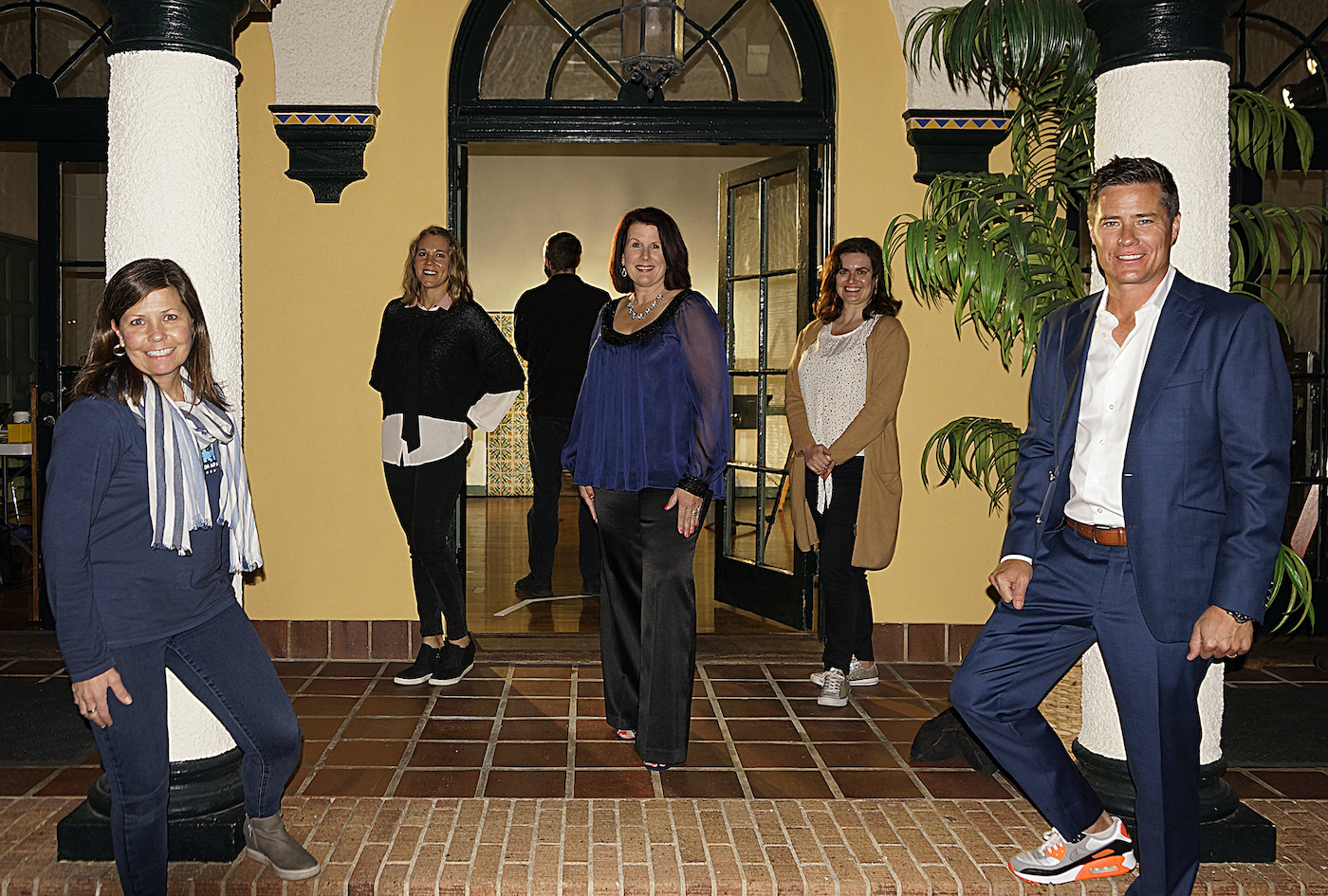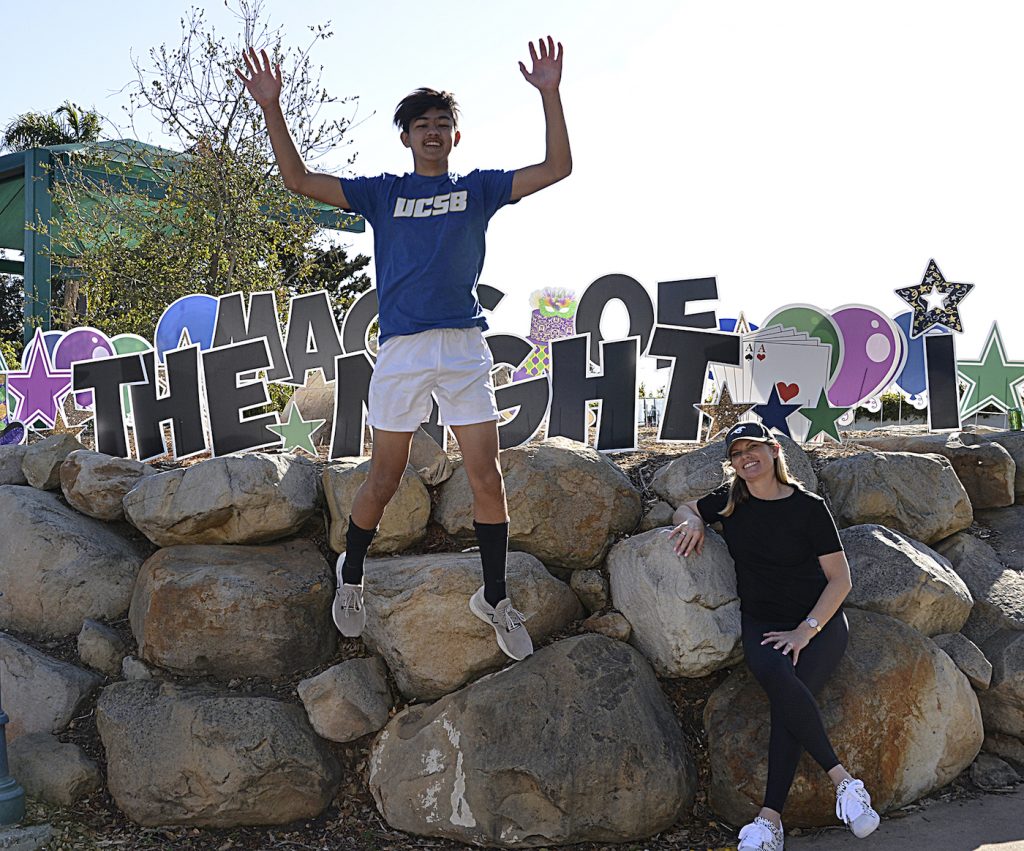 One year to the day they had to close their doors due to the pandemic, Marymount of Santa Barbara celebrated the resilience of their community with their annual auction gala.
The school opened back up for in-person learning in September and the auction's theme "Magic of the Night" acknowledged how special this was.
"We are celebrating the incredible magic that has been created both on and off campus for our students and by our teachers and staff," says Head of School Chris Broderick. "This truly has been a year measured in both love and patience. It's time to celebrate our incredible community of students, faculty, and parents that have made this year a success."
The fundraising event was held virtually on the Marymount YouTube channel and broadcast live from their picturesque Riviera campus with the ubiquitous Andrew Firestone as co-host.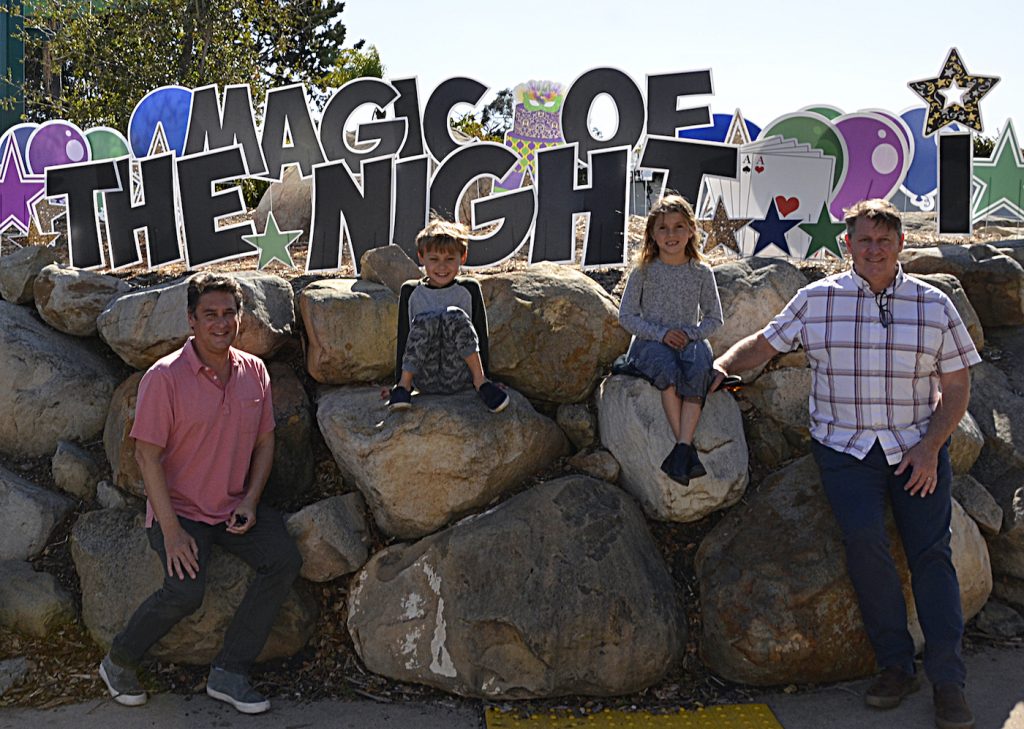 Attendees could opt for a catered dinner from Oku, donated by head chef and Marymount parent Koji Nomura and his wife, Stacy.
Enticing auction items included a luxury getaway to the five-star Auberge Esperanza hotel in Cabo San Lucas, a trip to Mammoth for a week's stay in Rincon Beach, and a 100-bottle collection of wine.
The funds raised go towards maintaining the programs and resources for academic excellence.
Ladies Who Lunch
An old friend, Santa Barbara cultural scribe Josef Woodard, who has written about the arts in the city for decades for the Independent and News-Press, as well as the L.A. Times, Rolling Stone, Entertainment Weekly, and myriad others, has written his first novel Ladies Who Lunch, a breezy read with bite.
Joe, who has previously published two books about jazz legends Charles Lloyd and Charlie Haden, is also an accomplished musician, guitarist, songwriter, and head of the Household Ink Records label.
The book, which is being published next month, is a satirical journey through the chic lunch spots and outposts around the Big Orange in the '90s, with newly divorced Danielle Wiffard navigating a maze of romantic, sexual, and musical encounters with celebrities and socialites.
She cavorts with a range of potential romantic interests, from a symphony maestro to a big-hatted country crooner, from a swaggering TV talk show host to a has-been teen idol and beyond.
Meanwhile, her lunchtime pals and a gaggle of gossips keep an eye on her and an eye on the garçon's hindquarters as together they refine the Art of Lunch.
The perfect book for summer reading.
Adam Levine and Behati Prinsloo Purchase Montecito Estate
Rocker Adam Levine and his Namibian supermodel wife, Behati Prinsloo, are the latest celebrity couple to make Montecito their home.
The Maroon 5 frontman, 41, who sold his Beverly Hills home to local TV talk show host Ellen DeGeneres and her actress wife Portia de Rossi for $45 million two years ago, has splashed out $22.7 million for the historic George Washington Smith estate El Miraval, listed by Riskin Partners.
The 1923 Spanish Revival 5.2-acre estate, with gardens designed by Lockwood de Forest, was originally on the market for $27.5 million, with the main house holding five of the property's nine bedrooms, including a main suite with a private terrace with views of the Pacific.
Elsewhere in the 12,000-square-foot structure are a series of massive living and dining spaces decorated with large wood beams ceilings and Saltine tile floors with radiant floor heating.
Other structures on the property, just a short distance from the newly bought estate of Santa Barbara warbler Katy Perry and British actor Orlando Bloom, include a two-bedroom guest house, a one-bedroom garden cottage, and a five-car garage that has one more guest bedroom.
The tony twosome also owns a similar sprawling property in celebrity gridlocked Pacific Palisades. They purchased the 3.1-acre, 16,000-square-foot home from Ben Affleck and Jennifer Garner for $32 million in an off-market deal in 2019.
Welcome to the 'hood…
Mortgage Mercy
After Prince Harry, 36, revealed he used a mortgage to pay for his $14.5 million Riven Rock estate during his now infamous Oprah Winfrey interview, Ventura-based caregiver Anastasia Hanson set up a GoFundMe page to raise $10 million to help pay off the multi-million debt for the six-acre, nine-bedroom property, which, given the red hot market, is estimated to have more doubled in value since the Duke and Duchess of Sussex bought it in July.
"When they came to the U.S.A. they were without jobs and with limited funds," Anastasia, 56, tells me. "They've stated that they've had a very rough time, so this fundraiser is a way to give help, compassion, and love by paying their home loan in full."
She says she has already reached out to Oprah, estimated worth $3 billion, TV billionaire Tyler Perry – where Harry and Meghan initially stayed in Beverly Hills –, CNN, the BBC, and the L.A. Times in her fundraising efforts.
"I want the public to know this is legitimate and safe," she assures me. "My heart was moved and touched to do something, and I followed my intuition to do this fundraiser. If two million people all around the world just donated $5 each the goal will be reached. They deserve it."
Given Harry's worth is estimated at $50 million, including major bequests from his late mother Princess Diana and Queen Elizabeth, the Queen Mother, who died in 2002, and Meghan's fortune at $7 million given her seven seasons on the TV series Suits, one might wonder if they really need the funding, particularly given the lucrative contracts they have signed with Netflix, reportedly over $100 million, and Spotify, reportedly $30 million.
But over the weekend Anastasia, whose parents were married at the Santa Barbara Mission, tells me her GoFundMe page was deleted by the website because she had not set up a bank account for the funds to go into. All monies she had already raised, a paltry $79, have now been returned to the donors.
She has also contacted Archewell, the royal couple's foundation, who she had asked for approval of the fundraiser, to let them know they'll have to continue paying their own mortgage.
I trust they can cope…
Honor of a Lifetime
Opera legend Marilyn Horne, who for 23 years directed the voice program at the Music Academy of the West, has been honored with a Lifetime Achievement Award Grammy.
It is the fifth Grammy during Marilyn's illustrious career which ended professionally on the concert stage in 1990. Marilyn Horne House was dedicated on the scenic oceanside ten-acre Miraflores campus in 2016.
Marilyn, 87, a mezzo soprano, launched her illustrious career when she dubbed the singing voice of Dorothy Dandridge in 1954 for the film Carmen Jones.
Her stellar opera career was launched two years later when noted composer Igor Stravinsky invited her to perform at the Venice Festival, which led to singing on The Tonight Show with Johnny Carson and even appearing on the TV series The Odd Couple with Tony Randall and Jack Klugman.
She has also appeared at the Royal Opera House, Covent Garden, La Scala in Milan, Carnegie Hall, and New York's Metropolitan Opera.
After a bi-coastal existence for many years shuttling between her home in Manhattan, just a tiara's toss from the ABC Network studio where I used to broadcast, and Santa Barbara, Marilyn moved permanently to our rarefied enclave a few years back.
A helluva nice lady…
Maison Mineards Media Mayhem
Phew, what a week!
My phone at Maison Mineards Montecito has been red hot fielding calls on Oprah's incendiary royal interview from international magazines, TV, and radio, which ended with a lengthy telephone interview with a celebrity glossy in Ghent, Belgium, an interview at Pierre Lafond with Ben Hoyle of the London Times, a former Moscow correspondent, and a lengthy chat with Martha Hayes, L.A. correspondent for the London Evening Standard.
Add to this two Zoom appearances on the KEYT-TV morning show with Joe Buttitta, a segment taped for KEYT anchor Beth Farnsworth, two appearances on the KLITE radio drive time show with Catherine Remak and Gary Fruin, as well as entertaining a camera crew from the German TV station ZDF – an old friend in Munich called saying he'd seen me on TV that evening! – and finally an appearance on the Fox News Channel with host Martha MacCallum.
The last was particularly fun given the senior producer in New York was Jama Podell-Vitale, who used to be my producer when I was gossip on The Joan Rivers Show in the '80s.
Time flies…
Time for a New Adventure
Piers Morgan, an old friend, quit the U.K.'s popular Good Morning Britain when he stormed off the set after an on-air row with a colleague about Oprah Winfrey's interview with Prince Harry and Meghan Markle, after stating: "I wouldn't believe her if she read the weather forecast!"
An official enquiry was lodged with Ofcom, the broadcast regulator, after 41,000 complaints about Morgan's behavior, but a petition has now garnered more than 250,000 signatures demanding his return to the network where he was earning a $1.5 million annual salary for the past five years.
Since his departure, the show has lost 80,000 viewers after beating the BBC Breakfast show for the first time ever.
Piers, who I first knew when he did the Bizarre column on the London Sun with Martin Dunn, who went on to edit the New York Daily News under Mort Zuckerman, became the youngest editor on the Daily Mirror before taking over Larry King's show on CNN when he retired.
Now a popular editor at large for the London Daily Mail, my former employer, Piers e-mailed me: "Time for a new adventure!"
I have absolutely no doubt he'll be back on TV screens bigger and better than ever.
Tough Love
Montecito actor Don Johnson is one tough dad.
Don, 71, has admitted to cutting off his actress daughter, Dakota Johnson, now 31, financially when she refused to go to college.
"We have a rule in the family that, you know, if you stay in school, you get to stay on the payroll," he told TV talk show host Seth Meyers.
"So you go to college, you get to stay on the payroll. Towards the end of high school I went to her and said, 'So did you want to visit some colleges?' She replied 'Oh no, I'm not going to college.'"
He went on to tell Dakota, the daughter he had with actress Melanie Griffith, in no uncertain terms that if she didn't complete her education, she wouldn't be on the payroll and asked how she'd manage to take care of herself. To which she replied: "Don't worry about it."
Fortunately three weeks later she was offered a part in David Fincher's 2010 film The Social Network, about the founding of Facebook, with Jesse Eisenberg and Armie Hammer.
As they say, the rest is history.
Remembering Morty
On a personal note, I mark the passing to more heavenly pastures of former dentist Mortimer Glasgal last month aged 89.
Morty, as he liked to be called, was a cultured artist and lover of the theater, where I would see him frequently at the Granada and Lobero.
He served in the U.S. Air Force as a captain, being stationed as a pediatric dentist in England, which enabled him to spend his off-time exploring the cultural and artistic offerings of Europe.
On his retirement Morty moved to our Eden by the Beach nine years ago and immersed himself fully in what our wonderful community had to offer.
A great character….
Sightings will return in due course now that Governor Gavin Newsom has lifted the total lockdown.
Pip! Pip! – Be safe, wear a mask, and get vaccinated.
You might also be interested in...