From Riven Rock to Windsor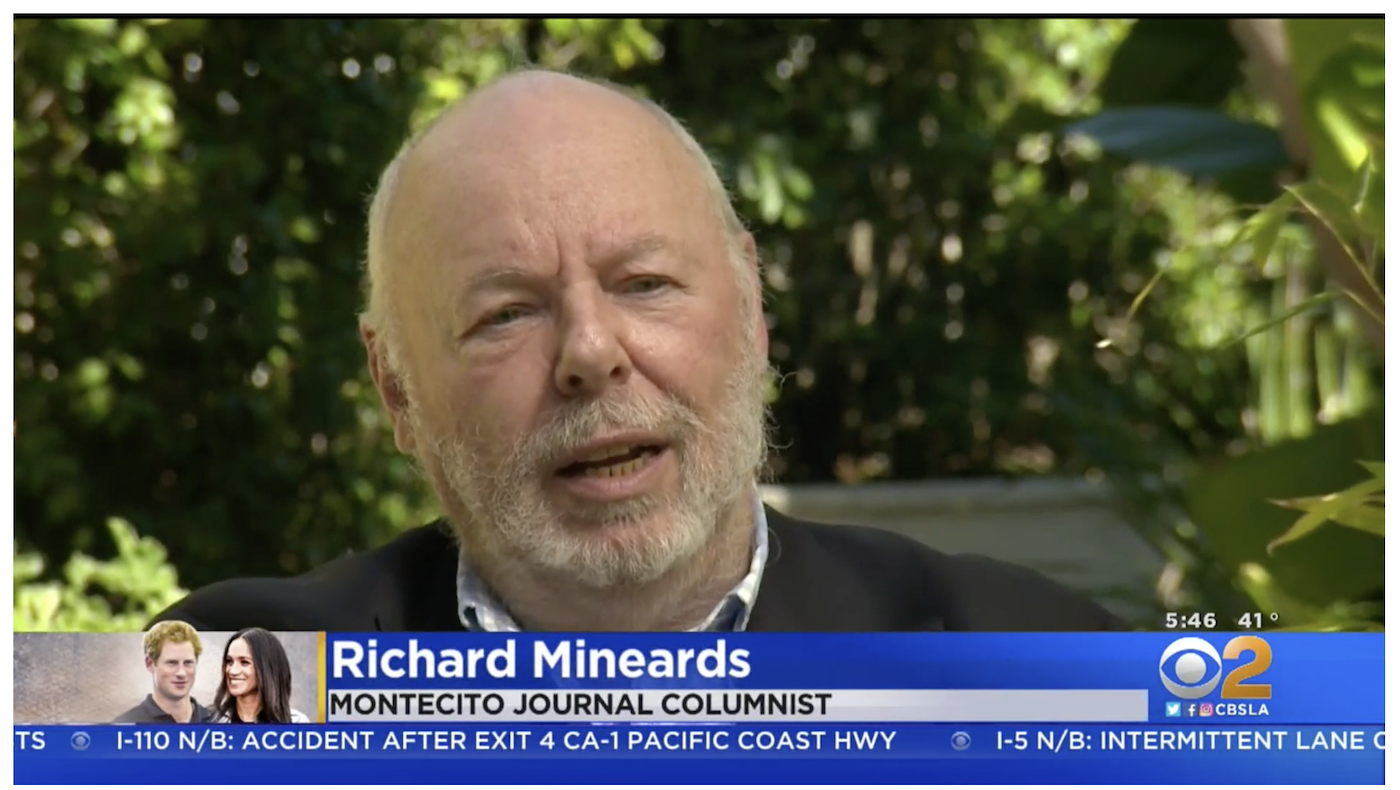 Former TV talk show titan Oprah Winfrey hosted a two-hour, hotly anticipated interview with Prince Harry and Meghan Markle and it was worthy of a royal soap opera!
It was certainly an astonishing and incendiary show, with Oprah's Harpo Productions raking in between $7 and $9 million, according to the Wall Street Journal, and CBS selling the interview broadcast rights to 68 countries, including the United Kingdom's ITV for $1.5 million, which aired it 24 hours later.
Commercial time was selling at $350,000 for a 30-second spot. No wonder the show was extended from its original length of 90 minutes.
According to Nielsen ratings, the Oprah interview attracted a staggering 17 million viewers. The U.K. broadcast 24 hours later garnered an equally record number – 11 million viewers.
The only people who were apparently not making money were the Sussexes, who were not paid for their interviews. Perhaps they felt that the event, which aired after 60 Minutes, was a sufficient recompense since Meghan, 39, revealed that she had been suicidal and that people in the palace had been concerned about the possibility of their son, Archie, having dark skin.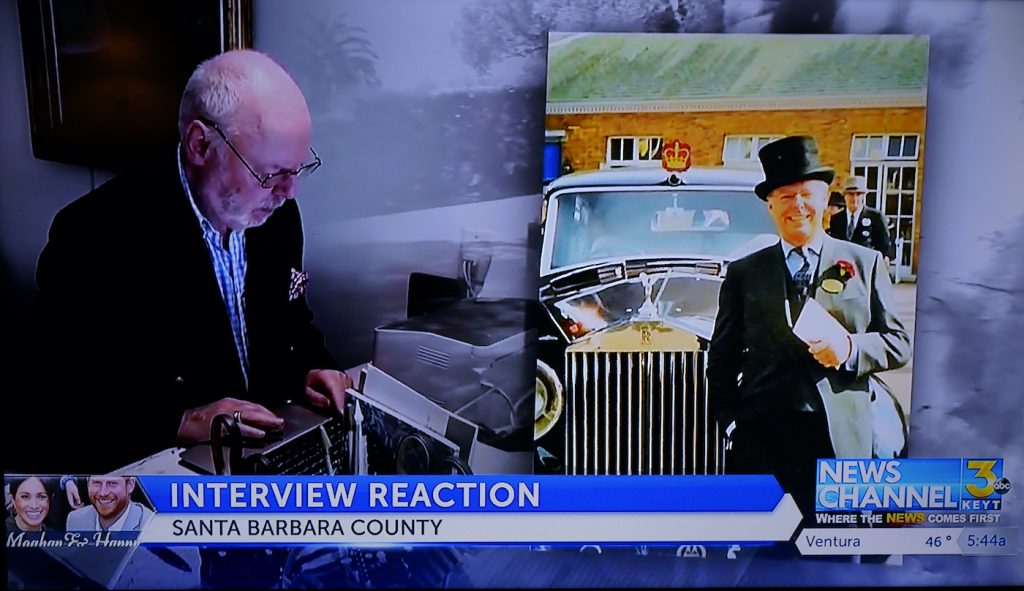 Harry, 36, revealed that the couple is expecting another child, a girl. He said he feels sorry for his brother, William, and his father, Prince Charles, who are "trapped" in the royal family, and that the Prince of Wales has refused to take his phone calls since the Megxit affair.
This rather echoed Princess Diana's infamous BBC interview with Martin Bashir, which was arranged just as secretly as the Sussex's sit-down with Oprah. Diana had shocked by revealing that there were "three in the marriage," a veiled swipe at Camilla Parker-Bowles, who is now the Duchess of Cornwall.
How Buckingham Palace responds to the new claims, many disingenuous, remains to be seen.
But Harry, locked down in his nine-bedroom, six-acre estate in Riven Rock, may have to face repercussions soon. He's expected to wing to London in July to attend the dedication of a statue to his late mother on what would have been her 60th birthday. There, he'll join his brother, Prince William, in Kensington Gardens, just a tiara's toss from the palace in which they grew up.
I fully expect more fallout in due course. Stay tuned.
Another Property Flip
National TV talk-show host and Montecito resident Ellen DeGeneres and her actress wife Portia de Rossi have listed their enormous Beverly Hills mansion for $53.5 million two years after purchasing the sprawling property for $45 million from Maroon 5's front man Adam Levine.
The 10,000 square-foot property with five bedrooms, nine bathrooms, a gourmet kitchen, and 50-foot living room, has been completely renovated.
It also features a media room, gym, pool, outdoor kitchen with a pizza oven, and a guest house.
Long Haulers
Montecito resident and renowned actress Gwyneth Paltrow and her TV producer husband Brad Falchuk are still feeling the effects of COVID-19 after they had tested positive early in the pandemic.
Now, nearly a year after their diagnosis, the Goop founder and hubby are back on the road to recovery.
"Brad only got his taste and smell back in January, nine months after he lost it," the Oscar winner told People magazine.
"We both suffered from a bout of fatigue and brain fog. There are so many people getting through it and we're getting better all the time."
With their health on the rebound, the tony twosome was able to celebrate Falchuk's 50th birthday last week with a trip to the mountains of Wyoming.
Buh-bye Malibu
Rosewood Miramar owner Rick Caruso has put his impressive Malibu beachfront mansion on the market for $40 million, according to the Los Angeles Times.
The 7,264 square-foot home boasts a winged design with five bedrooms, eight bathrooms, and a living room that overlooks the Pacific with a set of foldaway glass walls.
Rick, 62, paid $11.3 million for the home in 2008 and totally rebuilt the property.
The developer also has homes in Sherman Oaks, Brentwood, and Newport Beach, and, of course, he has 161 rooms on 16 acres at his tony hostelry on Miramar Beach.
He's on a Roll
Oscar-winner Kevin Costner has a Paramount Network series called Yellowstone, in which he plays the patriarch of a powerful Montana ranching family. And it's a hit.
The Carpinteria resident has just parlayed his interest in America's national parks into yet another series, this time for ABC.
The network has ordered a pilot of the drama, which will be co-written by Costner, 66, along with Aaron Helbing and Jon Baird.
The show, titled National Parks, centers on a team of elite agents for the U.S. National Park Service, who are tasked with solving crimes that occur within the borders of the federal government's wilderness.
Costner is also set to executive produce the drama.
Take My Arm, Please
I traveled to Cottage Hospital in Goleta to join 1,700 other people recently to get the first of my Pfizer coronavirus vaccination.
I set up my appointment by e-mail and received my jab within ten minutes of my arrival after filling out some forms and presenting my insurance card.
After the injection, I had to wait 15 minutes to make sure I had no side effects.
As English TV chef Jamie Oliver would say: Easy peasy!
Farewell, Alva
On a personal note, I mourn Charles Alva, also known as Uncle Charlie, who has moved to more heavenly pastures at the age of 89.
Charlie, an über philanthropist, was a major supporter of Santa Barbara New House, which operates three sober living facilities in our Eden-by-the-Beach.
One of his great joys was cooking and I was gifted many times with his fudge and chocolate chip cookies.
A bigger-than-life character.
Sightings will return in due course now that Gov. Gavin Newsom has lifted the total lockdown
Pip! Pip! – Be safe and wear a mask
You might also be interested in...