Colonial Williamsburg at MUS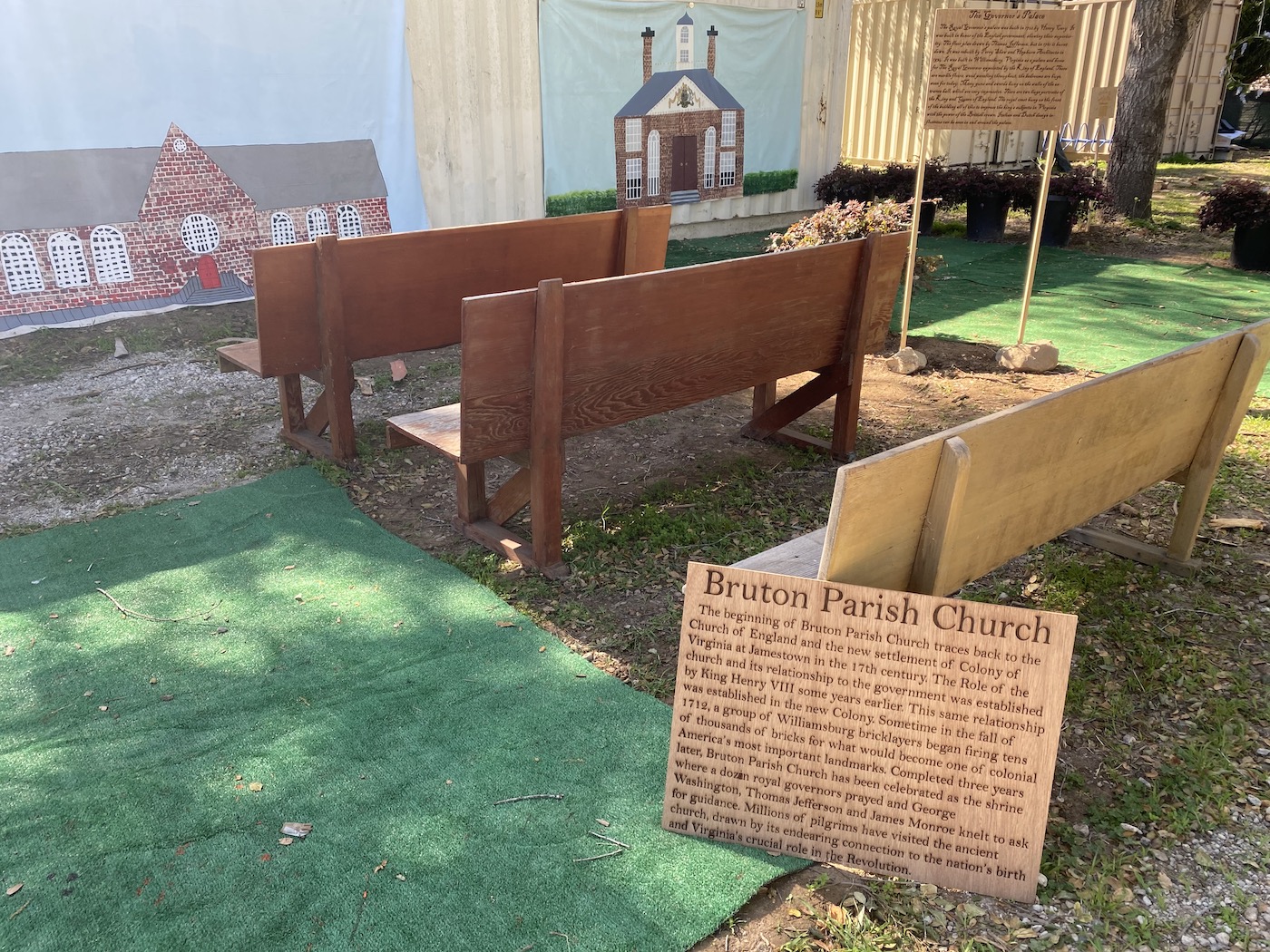 In an effort to provide a special experience to their 5th grade class, teachers at Montecito Union School brought Colonial Williamsburg to MUS. "Most years, fifth graders are able to attend the D.C./Colonial Williamsburg trip as a culmination of their studies of the early history of our country. Clearly, that wasn't in the cards this year, but our creative teachers and resilient students decided to bring Colonial Williamsburg to MUS," said Dr. Anthony Ranii, superintendent at MUS. The teachers blended various technologies, and utilized the Nature Lab (located on the property adjacent to the school) to build an interactive experience which included murals, a colonial school classroom, real costumes, videos, a website, and more. "They made lemonade from lemons, that's for sure," Dr. Ranii said.
MUS classes took turns visiting the creative display, before it was decommissioned earlier this week due to rain. "I want to thank our amazing teachers as well as the Montecito Union School Foundation. The 5th grade team was able to use the laser cutter and resources and tools at the Nature Lab because of their support," Dr. Ranii said, adding that teacher Vicky Harbison was instrumental in the project. Harbison has been attending the 5th grade trip to Washington, D.C. longer than anyone else at the school.
For more information, visit https://sites.google.com/montecitou.org/colonialwilliamsburg2021/home
You might also be interested in...