Pushing the Envelope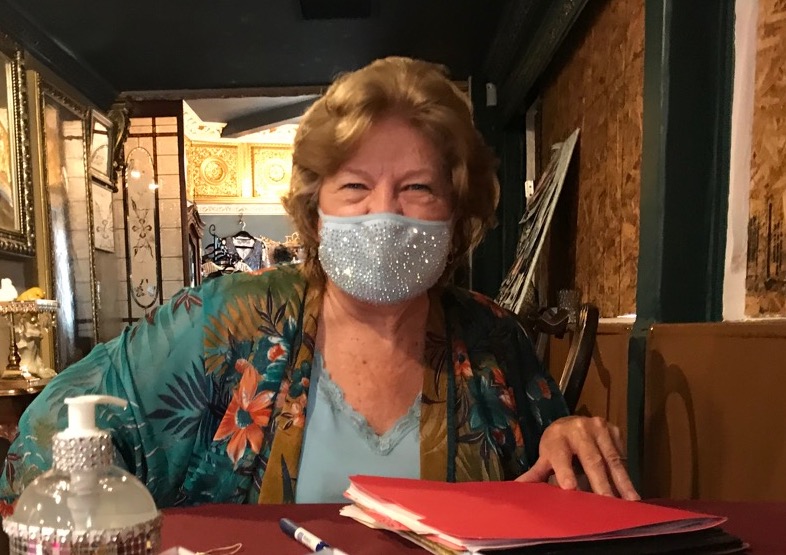 It's all a matter of dimensions!
Milt and Arlene Larsen, owners of Montecito's Magic Castle, fell foul of the Post Office when they were informed the popular cabaret club's return address on their snail mail was "too low," with the machines reading the return address rather than the member's address.
"We are eliminating our return address on the front of the envelopes and stamping it on the back to avoid any further problems," says Arlene.
"We are utilizing a recent order of 1,000 new envelopes that were printed incorrectly and decided not to waste the paper or money and use them with our stamped changes. We are not receiving returned mail now and hope our members understand our goofy envelopes."
A sticky situation…
Remembering Mary
On a personal note, I mark the move to more heavenly pastures of Supremes singer Mary Wilson at her home in Las Vegas age 76.
I first met Mary in there '80s when I was an editor on New York Magazine's Intelligencer column at a party in Manhattan's Union Square with the late Bill Murray, who ran Celebrity Bulletin, a daily tip sheet on bold faced names in town and their contact information.
She was one of the tony Motown triumvirate with Diana Ross and Florence Ballard formed in 1961 when she was just 15 years old with the trio eventually disbanding in 1977.
Full of effervescence and energy, Mary was a star in her own right and even had an affair with the Welsh crooner Tom Jones.
She went on to publish three books about her time with the Supremes, among them her 1986 memoir Dreamgirls: My Life as a Supreme, a warts-and-all account of the fraught dynamic with the group.
A fun and lively lady who I was delighted to know.
Sightings will return in due course now Gov. Gavin Newsom has lifted the total lockdown.
Pip! Pip! – Be safe and wear a mask!
You might also be interested in...