Plaza Granada Breaks Ground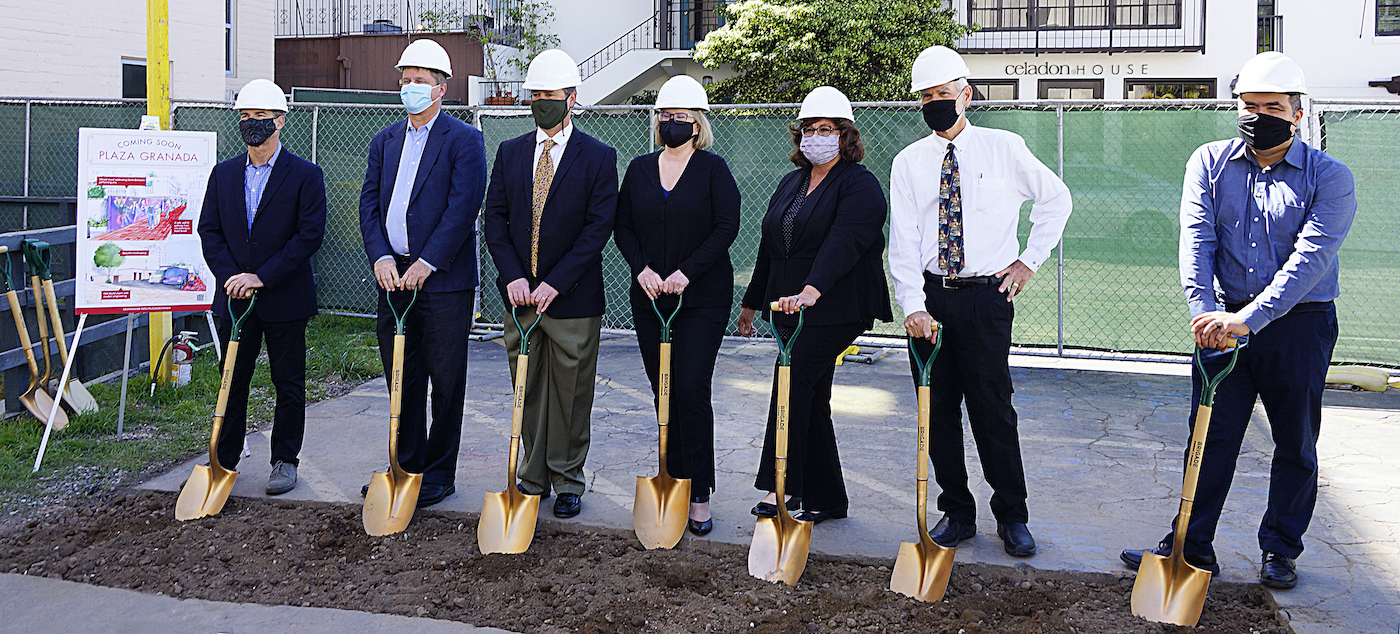 A new pathway to the historic arts district in downtown Santa Barbara, Plaza Granada, broke ground near the venerable theater.
The project, costing nearly $2 million raised from donors and theater board members, will totally transform the parking lot behind the Granada and the pedestrian walkway into a safer, more accessible, and aesthetically pleasing space for the public.
"As downtown Santa Barbara continues to evolve, and State Street continues to become more open to pedestrians, the timing of this project couldn't be better," says Palmer Jackson Jr., executive chairman of the theater.
"It will dramatically improve the experience of our patrons and all those who use the paseo from the garage to State Street. This transformation was a dream of the late Michael Towbes, and we're honored to finally help realize his vision."
The groundbreaking is the culmination of 13 years of dedication and planning between local business owners, city officials, patrons of the arts, and local residents, who collaborated to develop an attractive renovation designed by architects Brian Cearnal and Rogelio Solis of the Cearnal Collective.
The new plaza, which is expected to be completed by June, will also feature a 150-foot long, eight-foot-high performing arts-themed mural by local artists Tracy Lee Stum and Sayak Mitra, who were chosen after a competitive call for submissions.
Among those "digging in" were Mayor Cathy Murillo, city administrator Paul Casey, Chrisman executive director of the Granada Caren Rager, and Derek Hansen from the Towbes Group.
You might also be interested in...