New Chef Brings Easy Going, Yet Sophisticated Cuisine to El Encanto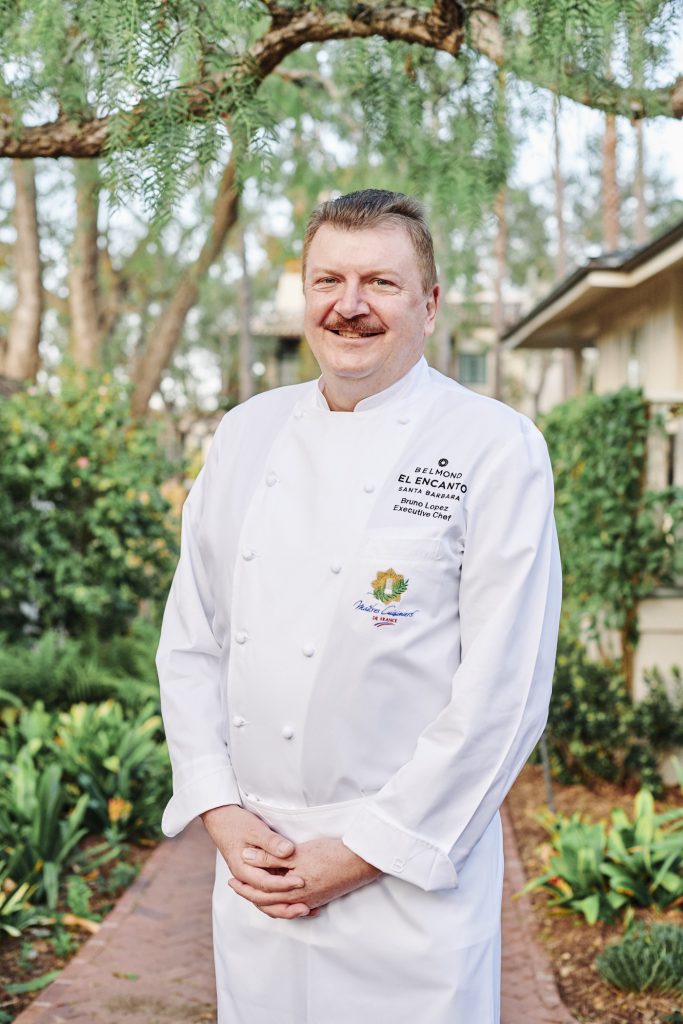 There's a new chef and fresh burst of inspiration in Belmond El Encanto's kitchen. The Old Hollywood glamour-style hotel, perched on the Riviera, gets its first major menu change in four years, thanks to Bruno Lopez. He's the former executive chef at the Ritz-Carlton Rancho Mirage and Raffles L'Ermitage Hotel in Beverly Hills and is now ensconced as the executive chef.
Lopez recently updated the breakfast, lunch, dinner, and Sunday brunch menus with dishes that represent the hotel's easy going, yet sophisticated vibe.
"I am humbled to join the team at such a timeless resort as it is undergoing an exciting evolution with creative menu ideation and an expanded al fresco culinary programming," said Lopez. "In this role, I plan to continue to champion local vendors to share the region's freshest ingredients, from seafood to produce, while weaving in new and creative approaches."
The menu suggests a familiarity with El Encanto diners' preferences, but Lopez said it actually reflects the seasons and his commitment to sourcing the best local purveyors.
"Our farmers, watermen, winemakers, and community are the true inspiration for this new direction," said Lopez. He began his inspired culinary journey at the Ferrandi School in Paris and his apprenticeship at L'Espadon, a Michelin-rated restaurant at Hotel Ritz in Paris. Then, he spent a decade at Ritz Carlton.
From Basque Country to Paris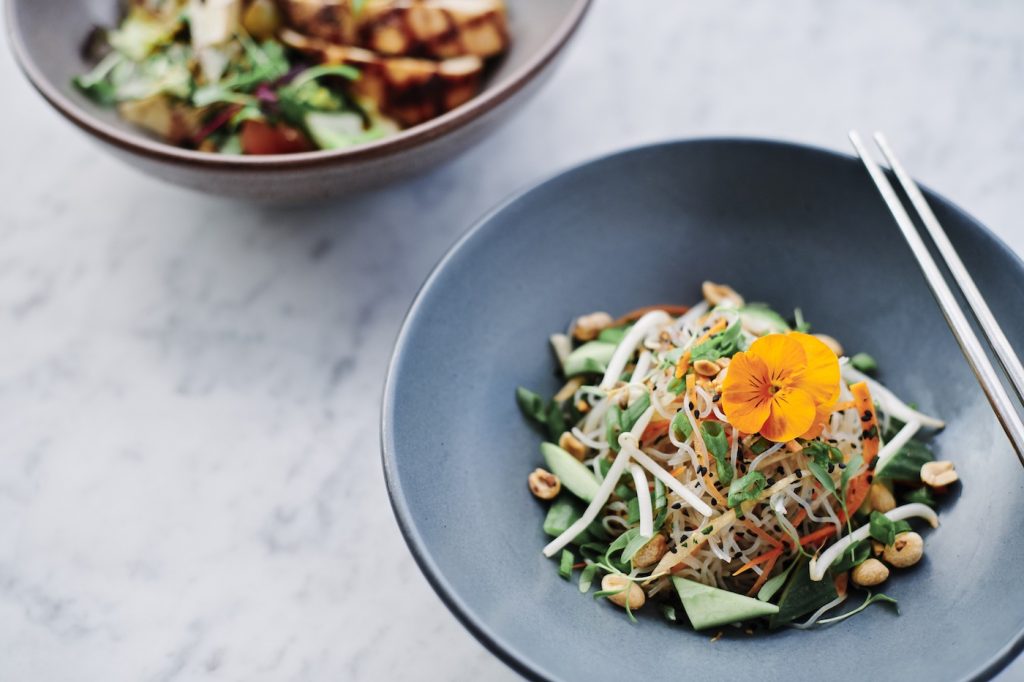 In 2004, he was recognized by the French government as Officier de L'Ordre Du Mérite Agricole and he is part of an elite group of French Master Chefs in the U.S. known as Maître Cuisinier de France. If French culinary styles and techniques run deep in his veins, so does the Basque country. Chef Lopez was born 15 miles outside of Paris and his last name is Spanish because his grandfather was from a border town in northern Spain. "Back home, we don't like to change names," he said of his family's journey from Spain to France.
Lopez has created a seasonal menu full of locally sourced foods and flavors that include touches of his heritage interspersed with perennial favorites such as skirt steak tacos, locally caught cod fish and chips, and an open-faced cheeseburger with bacon onion jam, saffron aioli, and homemade pickled vegetables. Diners can taste his braising, roasting, and searing techniques firsthand with dishes such as steak frites and mâche salad and smoked salmon melt on sourdough bread for lunch. For dinner, seared diver scallops with truffled cauliflower purée and braised baby leeks, maple duck with roasted figs, and prime Kobe beef tomahawk steak with black peppercorn bordelaise are just a few of the standouts.
There are also gourmet vegetarian and vegan choices such as a Thai-style glass noodle salad or a quinoa bowl topped with veggies, pistachios, and goat cheese with herb-lemon vinaigrette.
You might also be interested in...