Food Donations at La Cumbre Deli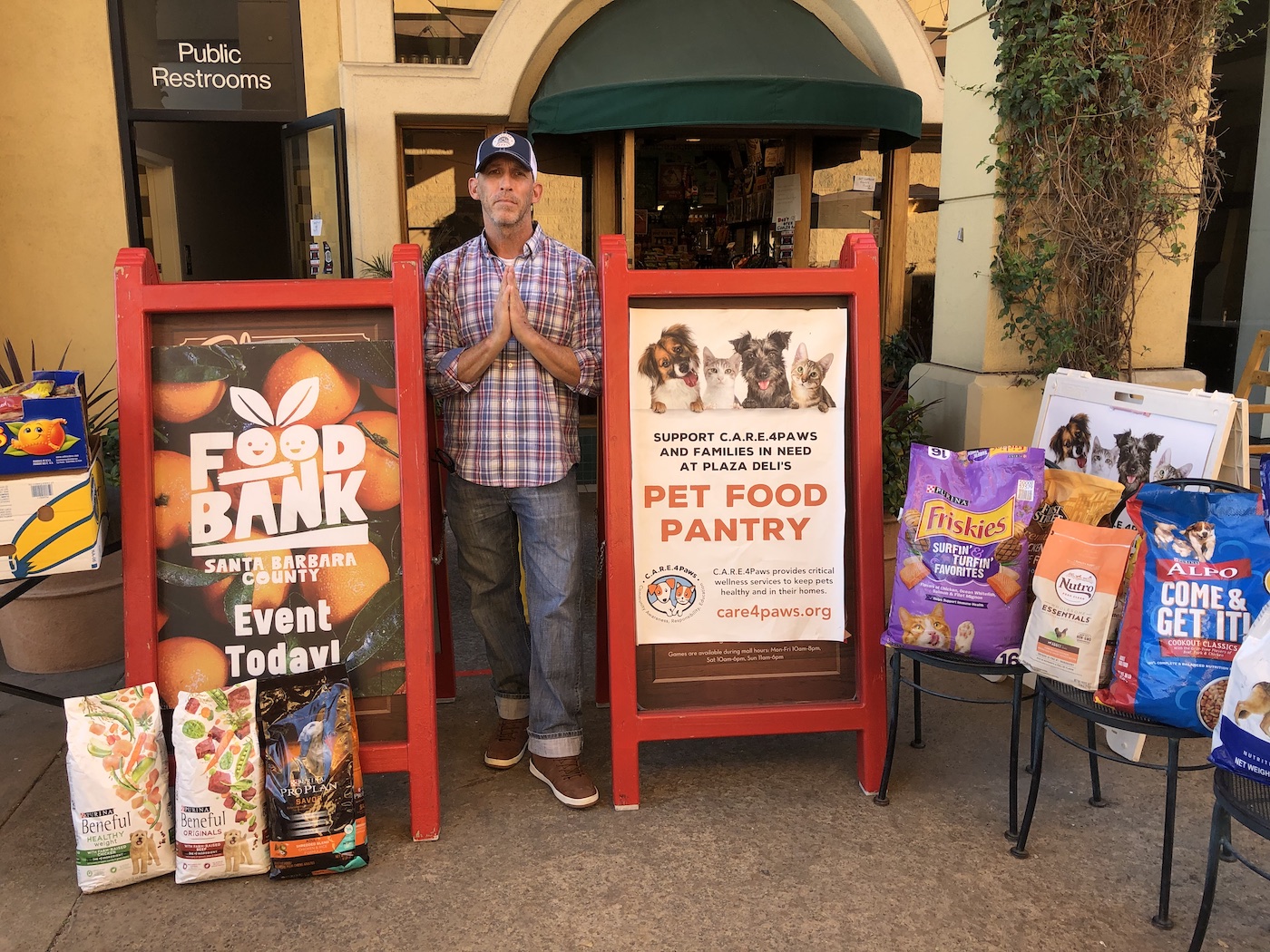 For the last several months, Larry Balducci, the beloved owner of Plaza Deli in La Cumbre Plaza, has been offering his expansive and easily accessible patio as a drop off location for pet food donations. "After hearing all of these stories about how people can't afford to feed their pets during the pandemic, I knew I had to do something," he told us earlier this week, explaining that he's partnered with C.A.R.E.4Paws since October of last year; the local nonprofit provides pet food distribution and veterinary services to those in need.
C.A.R.E4Paws has been making pick-up stops at the deli on a weekly basis, gathering the food and litter left by deli customers and others and distributing it to animal owners in need. "It's been really rewarding to see," Balducci said.
The popularity of the program has soared, and in January, Balducci expanded the initiative, offering to be a drop-off location for the Food Bank of Santa Barbara as well.
"People think that because we live in Santa Barbara, that everyone is well off and doesn't need help. That could not be further from the truth," he said. "I am meeting people every day who cannot feed their families, and I want to help."
All residents are encouraged to bring non-perishable food items for both animals and people to Plaza Deli, whether or not they are stopping for one of Balducci's famous East Coast-style deli sandwiches, salads, soups, or extensive soda assortment. "I have this huge patio, we have all this parking, it's a no brainer as a safe, convenient spot to drop off food donations," he said, adding that the location is close to the freeway and easily accessible.
"No child or pet goes hungry on my watch," Balducci said. "I really mean that, and I'll do whatever I can to make sure our community gets the help it needs."
Plaza Deli is open at 11 am every day, and closes at 4:30 on the weekdays and 3:30 pm or 4 pm on the weekends. The deli is located at 140 S Hope Avenue, in La Cumbre Plaza.
You might also be interested in...