Mail Thief Arrested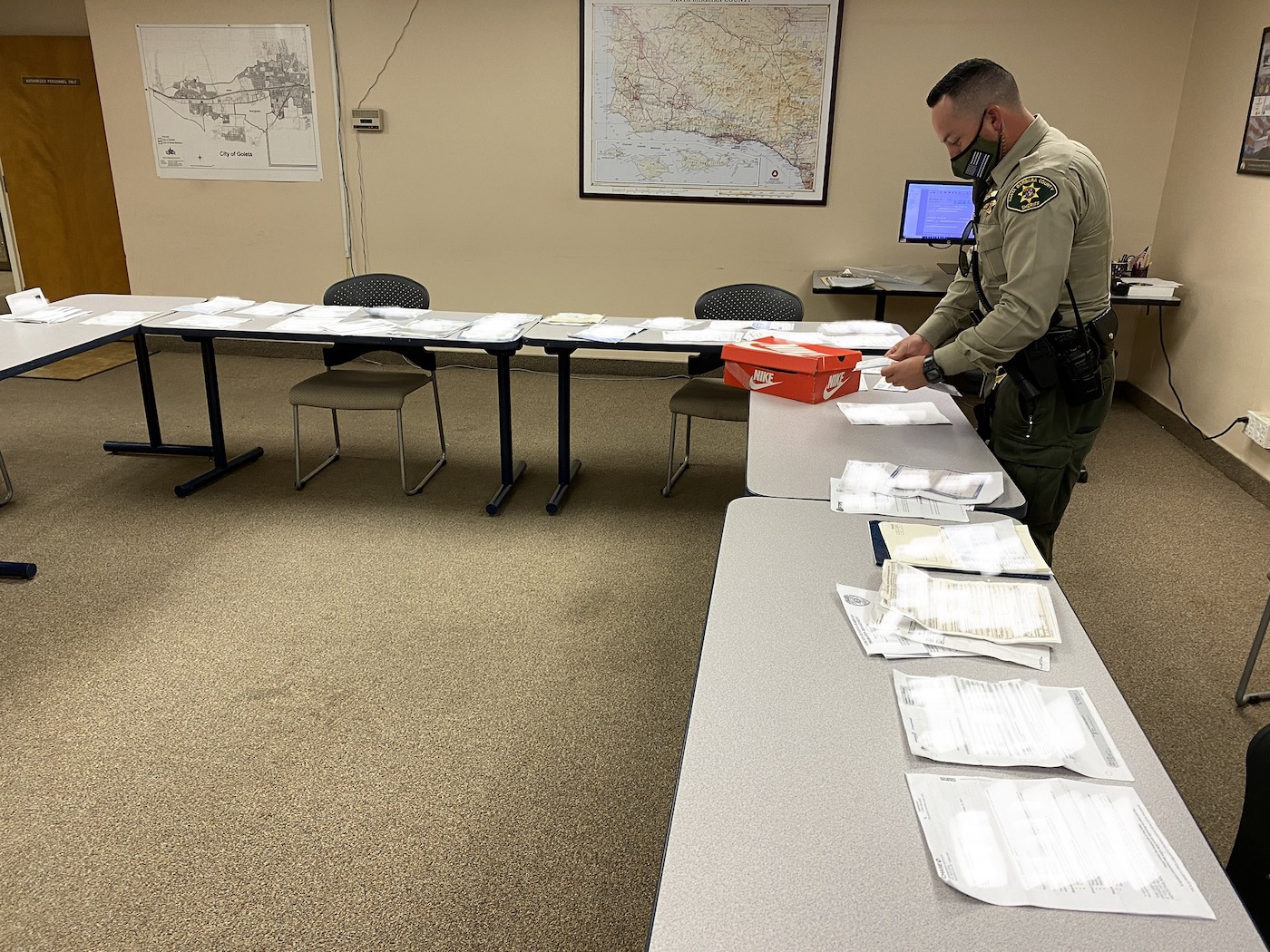 Thanks in part to a vigilant Montecito resident, a suspect was arrested late last week for mail theft and numerous other theft-related charges. Juan Carlos Coronado-Mendoza, 31, of Santa Barbara, was arrested at his home on the 1200-block of Liberty Street last week. 
According to the Sheriff's Department, on December 29, 2020, a victim of mail theft filed an online report for several packages that had been taken from their community mailbox cluster in the area of Canyon View Road and Sycamore Vista Road in Montecito. This same victim contacted the Sheriff's Office in January to report that they again had their mail stolen, and this time they captured video surveillance of the suspect. A Sheriff's Deputy gathered the video evidence and began an investigation to identify the repeated mail thief.
Through the deputy's investigation, and with the assistance of Santa Barbara Police Detectives, Custody Deputies, and Sheriff's Detectives, the suspect was identified as Coronado-Mendoza. The deputy authored a warrant for the arrest of Coronado-Mendoza as well as for the search of his home. The SBPD also authored warrants for Coronado-Mendoza on several fraud-related crimes. Sheriff's Deputies along with Sheriff's Detectives and Santa Barbara Police arrived at the suspect's residence and arrested him on the warrants.
During a search of the residence, dozens of pieces of suspected stolen mail were recovered, with addresses ranging from the Santa Ynez Valley to Oxnard. Coronado-Mendoza was booked at the Main Jail for unlawful possession of tear gas (felony) as well as four warrants for charges including: violation of probation, making fictitious checks, using ID with intent to defraud, forgery, burglary, credit card fraud, and mail theft.
He was released at intake without bail pursuant to the local court's extension of Emergency Rule 4, which is a statewide order that went into effect in April 2020 to reduce jail populations during the pandemic. The mandatory order ended June 20, but local counties are able to extend it as they see fit. Sheriff's Deputies will continue to follow up on this case, including contacting potential victims identified by evidence that was seized. Coronado-Mendoza's mug shot was not released to the public. Sheriff PIO Raquel Zick says the decision was made not to release it because it would not aid in the investigation.
The Sheriff's Office would like to offer some tips to prevent package theft as well as theft of mail used for fraud. The mailbox at your house is often an easily accessible place for thieves to steal checks, credit cards, gift cards, and information that can easily make you the victim of identity theft.
Here are some tips to help prevent mail theft: Set up electronic billing. This avoids paying bills by checks that can be intercepted, altered, and cashed. Consider going paperless. You can sign up for electronic statements so there is nothing in your mailbox for identity thieves to steal and use. Consider using a post office box for all important mail. It is difficult for your mail to be compromised if it is secured and locked in a post office. Opt-out of credit card offers by going to OptOutPrescreen.com where you can halt prescreened credit card and insurance offers. Sign up for delivery notifications. The United States Postal Services offers a free service called Informed Delivery that gives you the ability to preview images of your mail and manage your incoming packages. Install a locking mailbox. Most mail thefts are from unlocked, standard mailboxes. There are several locking mailbox options available at local hardware stores and more customized and decorative options found on-line. Make sure you get one that is approved by the Postmaster General and have it properly installed at the correct height and accessibility for your mail carrier. Mail thieves target groups or clusters of unlocked mailboxes. Consider getting together with your neighborhood to set up a locking group or cluster mailbox. This option will require coordination with your local Post Office.
You might also be interested in...