Bissel Clinic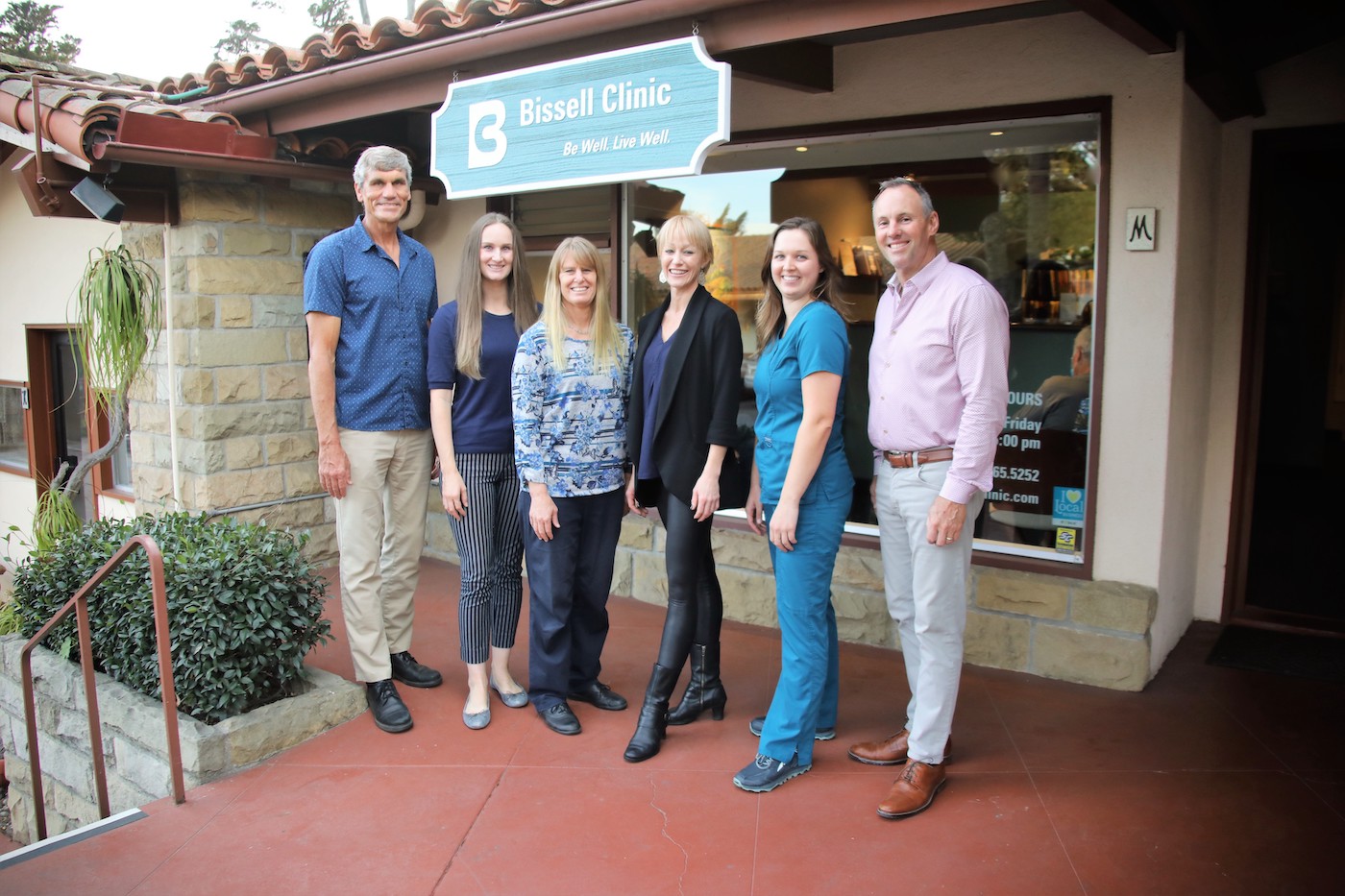 For 25 years, Bissell Clinic in Montecito's Upper Village has been helping Montecito and Santa Barbara residents deal with both chronic and acute pain. The chiropractic and physical therapy clinic provides multidisciplinary care with state-of-the-art equipment, offering patients a broad array of therapies to hone in on their ailments. "After being here this long, people have an inherent trust in us," said owner and namesake Dr. Charles Bissell, who sat down with us at the clinic earlier this week. 
Dr. Bissell, who received his doctorate at the well-respected Palmer Chiropractic College in San Jose and his MBA from Pepperdine, opened the practice in 1996; at that time, he was working from one treatment room as he began treating patients and building a strong reputation. The Clinic has expanded several times since then, offering multiple treatment rooms including a large space for physical therapy, which is a cornerstone of the facility.
Dr. Bissell explained that the Clinic is the first place to start for someone experiencing pain, as the team offers diagnostics, guidance, support, therapeutic treatments, and in some cases, referrals to specialists if the injury or concern is outside of their treatment parameters. "If it's outside of what we are good at, we have a great network of physicians and surgeons we refer to," Dr. Bissell said.
The Clinic treats kids and student athletes with sports injuries, to seniors with balance issues, and everything in-between, including back, neck, hip, knee, foot, elbow, and shoulder pain from sprains and strains, post-surgical conditions, chronic pain and tension, arthritis and inflammatory conditions, and much more. Dr. Bissell, who became passionate about chiropractic care as a young teenager when he sustained a back injury playing hockey, has served as a strength and conditioning specialist and sports advisor for several local schools and institutions, including serving as team doctor for the USA Triathlon Team. He has acquired specialty training for managing golf injuries through the Titleist Performance Institute, and he holds many certifications including Certified Chiropractic Sports Physician, Radiography Supervisor and Operator, State of California, National Board Certified Chiropractor and Independent Disability Evaluator, State of California, and is certified to perform Manipulations Under Anesthesia through the American Academy of Physical Medicine. "For patients whose pain is too much to handle while fully awake, we can put them under twilight sedation and break up their muscular adhesions, cavitate 'frozen' joints, and alleviate their recurrent pain issues," Dr. Bissell explained. "We really are so much more than a traditional chiropractic office." The Clinic's state-of-the-art equipment includes a spinal decompression machine, shockwave therapy, and diagnostic ultrasound.
Bissell Clinic's team of providers includes Karen Still, a Physical Therapist and Certified Orthopedic Specialist; Kimberly Courtney, a Doctor of Physical Therapy; and Hank Peterson, Physical Therapist. Sophia Owens is Dr. Bissell's treatment assistant, Michelle Jackson is the office manager, and Dr. Bissell's wife, Carrie, runs things behind the scenes. "We are a close-knit team, and patients enjoy coming in here to see us," said Dr. Bissell, who added that the Clinic has a database of over 9,000 patients, most of whom found the facility through word of mouth. "We feel really lucky to be in such a wonderful community," he said.
As an essential business, Bissell Clinic has been open throughout the pandemic and is following all required guidelines. The Clinic is located at 1470 East Valley Road, Suite M. Call (805) 565-5252 for more information, or visit www.bissellclinic.com.
You might also be interested in...