UCSB Arts & Lectures presents "Chefs in Conversation," with Samin Nosrat and Yotam Ottolenghi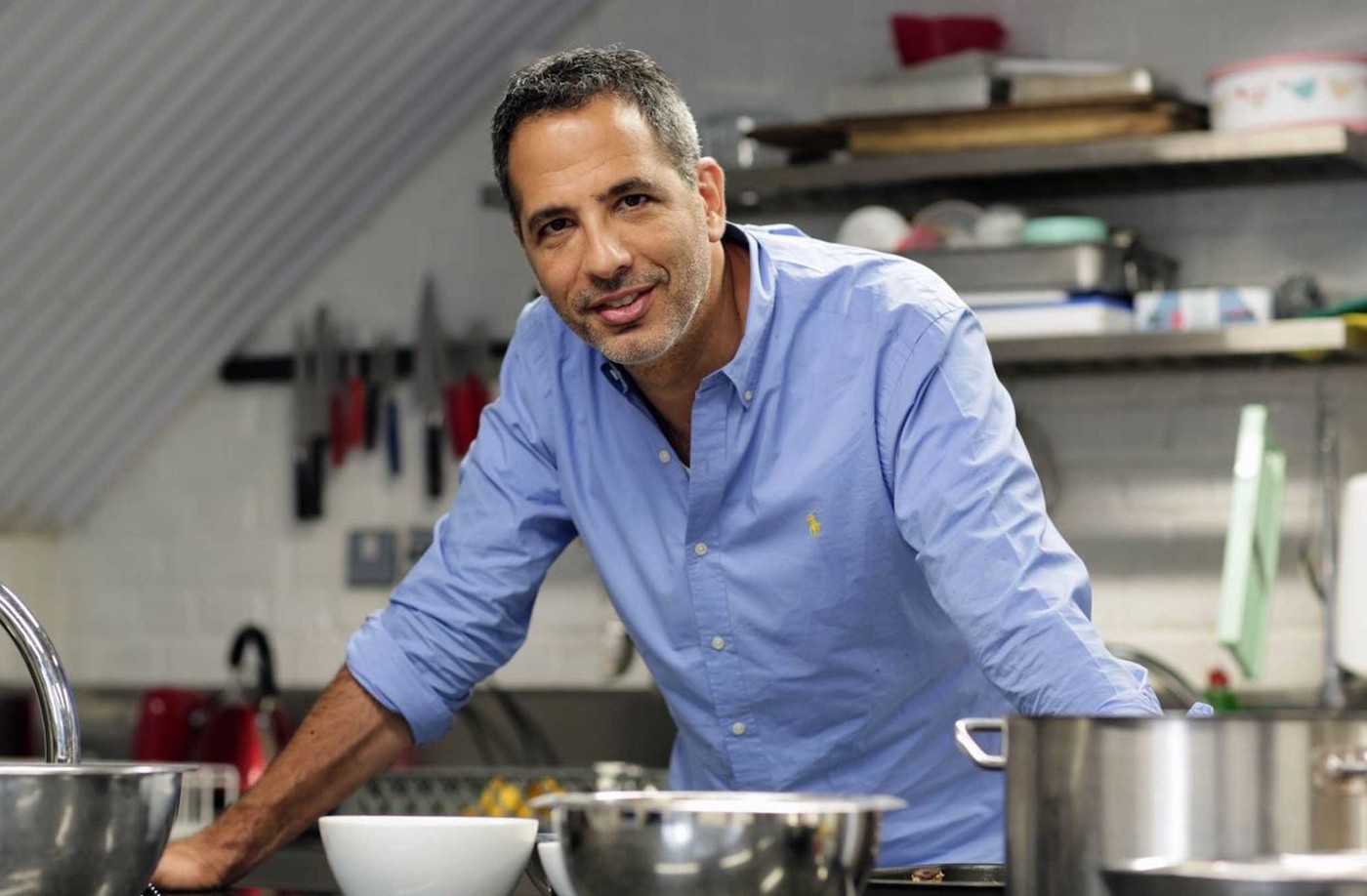 With their revolutionary perspective on the fundamentals of food preparation and flavor combinations, UCSB Arts & Lectures' featured chefs Samin Nosrat and Yotam Ottolenghi represent a new paradigm of cooking ideals and styles. Moderated by Sherry Villanueva, Managing Partner at Acme Hospitality, "Chefs in Conversation" will feature the two James Beard Award-winning cooking book authors and chefs Samin Nosrat and Yotam Ottolenghi at 11 am on February 28. Nosrat and Ottolenghi will share their passion for all things gustatory as they dish about their experiences in –and secrets from – the kitchen. 
With a hit Netflix series, bestselling debut cookbook, and a New York Times food column, Nosrat is currently the "It Girl" of the culinary world. The Israeli-born London restaurateur and The Guardian columnist Ottolenghi is the bestselling author of several beloved cookbooks including Jerusalem, Ottolenghi Simple, and most recently, Flavour. 
Nosrat's anecdotes from Salt, Fat, Acid, Heat and Ottolenghi's innovative approach to vegetarian cuisine is certain to inspire both amateur chefs and gourmands alike. The event is part of UCSB Arts & Lectures' Winter 2021 House Calls series, a virtual program that delivers performance, conversation, thoughtful analysis, and witty commentary that streams directly to your living room.
Pre-COVID, the gathering of creative thinkers and doers live on the A&L stage – the environmentalists, musicians, novelists, chefs, humanitarians, Grammy winners, and others – was highly anticipated by Santa Barbara culture seekers. A&L pivoted with virtual programs that are roughly 60 minutes long, combining an informal talk-back session and other elements that would rarely happen on stage, organizers said.
To make the event even more appetizing, Acme, which owns and operates popular local eateries including The Lark, Loquita, Helena Avenue Bakery, and La Paloma Cafe, is partnering with UCSB Arts & Lectures to devise a menu to pair with each lecture in the series. For this weekend's lecture, The Lark has created a carry-out brunch inspired by Nosrat and Ottolenghi. Executive Chef Jason Paluska and Chef de Cuisine Logan Jones will prepare dark chocolate babka with whipped cardamom butter and orange blossom; a Fattoush Salad with lettuces, cucumber, persimmon, pita, and feta; and smoked salmon with cured egg, shallot labneh, Iranian pickles, sourdough bread and dill. Brunch is $75 for two. Requests for orders are recommended by February 25.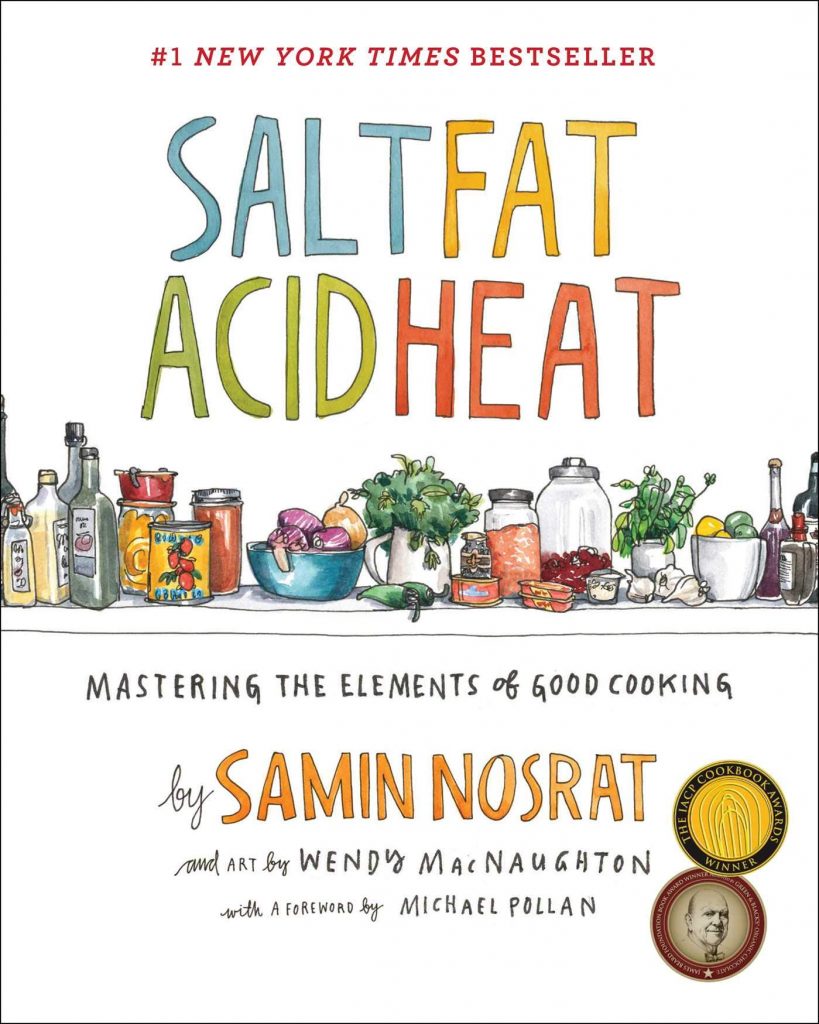 "[Prior to COVID] many of our audience members would meet at restaurants before Arts & Lectures shows, so when distancing became necessary and our programming had to pivot to the virtual world, we immediately thought about our local restaurants and what we could do to support them, which is why we're so thrilled to partner with Acme Hospitality," said Celesta M. Billeci, Arts & Lectures' Miller McCune Executive Director.
Nosrat, 41, has spent her nearly 23-year career perfecting the art of balance. Her tome, Salt, Fat, Acid, Heat: Mastering the Elements of Good Cooking, reads more like a philosophy than a guide to cooking. A New York Times bestseller and 2018 James Beard General Cookbook of the Year, her book has inspired a documentary series that is now streaming on Netflix.
In March, Nosrat will appear among the celebrity guests and renowned chefs guiding the title characters around the globe in Netflix's new family-friendly food series Waffles + Mochi, hosted by former First Lady Michelle Obama.
In 2006, Ottolenghi, 52, began writing a weekly column for The Guardian titled "The New Vegetarian," influenced by the straightforward, culturally grounded food writing of Nigella Lawson and Claudia Roden, Ottolenghi's recipes rarely fit within traditional dietary or cultural categories. His mission is to "celebrate vegetables or pulses without making them taste like meat, or as complements to meat, but to be what they are."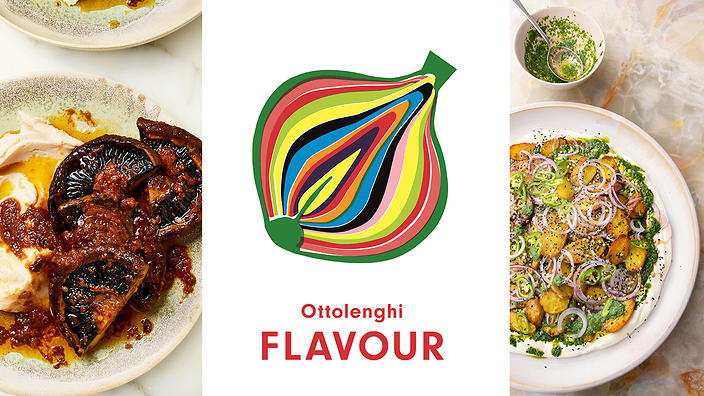 Ottolenghi has hosted three television specials: Jerusalem on a Plate (2011); Ottolenghi's Mediterranean Feast (2012); and Ottolenghi's Mediterranean Island Feast (2013). 
In his bestselling cookbook Flavour, released on October 13, Ottolenghi teams up with his test kitchen's expert Ixta Belfrage to reveal how flavor is created and amplified through 100+ delicious, plant-based recipes.
"Chefs in Conversation" with Samin Nosrat and Yotam Ottolenghi starts at 11 am on February 28. Tickets are $10, free for students. Ticket holders can replay the virtual program for one week. For tickets and more information, call UCSB Arts & Lectures at 805-893-3535 or visit www.ArtsAndLectures.UCSB.edu. 
You might also be interested in...