Montecito Community Leader Dan Eidelson Dies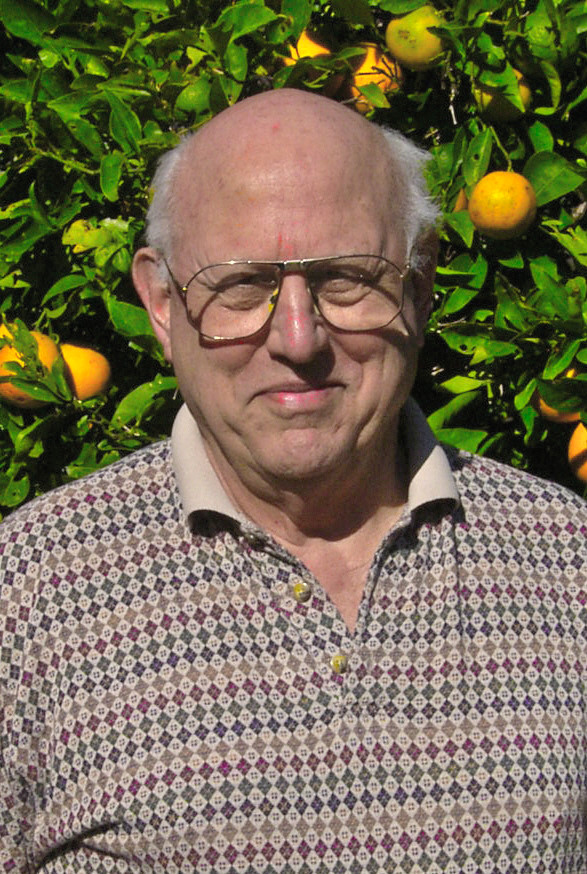 If you've spent any time in Montecito, it's a good bet Dan Eidelson's community involvement efforts touched you. The long-time Montecito resident and prominent community leader died peacefully at his home on January 10, 2021 of non-COVID related causes. He was 89 years old. 
During his 35 years residing in Montecito, Eidelson was repeatedly drafted for local leadership roles. He served as president of various local organizations including the Montecito Association, Montecito Community Foundation, Montecito Sanitary District, and served as chair of the Santa Barbara County Montecito Planning Commission. He was elected to the boards of the Montecito Fire Protection District, the Fire District Associations of California, Citizens Advisory Board of the Air Quality Management District, and was co-chair of the Santa Barbara Fire Safe Council. He chaired Santa Barbara County's Redevelopment Commission and the Vector Control Board. In 2003 he was selected as Montecito's Citizen of the Year and several years later he was chosen to be the Village Fourth's Grand Marshal, honoring the many years he had served as the parade's judge.
Eidelson volunteered for many nonprofit organizations including Casa del Herrero, CALM, Transition House, Montecito Emergency Response & Recovery Group (MERRAG), and the Santa Barbara Food Bank. He also coached Santa Barbara students competing in the Math Super Bowl. During his board term at the Rape Crisis Center, he developed a video interview system used by the District Attorney in rape and child molestation cases.
A native Californian, Eidelson was born in Orange County in 1931. He grew up at a time when Orange County was dominated by agriculture and he never lost his love of California's hallmark orange groves. Visitors to his Montecito home were drawn to his personal orange orchard – a nostalgic touchstone to his childhood. He tended it with pride, sharing the crop with neighbors and personally escorting visitors and family on guided golf cart tours through the citrus trees.
In the orchard or in the community, Eidelson loved working with his hands. He was drawn to machinery, treasuring his tools and classic Corvette. When he saw a need, he would take action – picking up a spade or hammer to beautify some of Montecito's public spots. He built the deck behind Montecito's library and more than once expertly wielded a chainsaw to remove dangerous fallen limbs off Montecito's roads.
Eidelson graduated from Cal Poly in San Luis Obispo. Following college, he worked at UC Riverside in agricultural citrus research. Finding research work isolating, he changed course and embarked on a 35-year teaching career. His first assignment was at La Habra High School where he taught chemistry, physics, and math. After earning a Master of Natural Science from Arizona State University, he joined the faculty at Fullerton College and was named chair of their Physical Science Department. He also served two terms on the Yorba Linda School District's school board, where he resided with his family.
In 1986, Eidelson and his wife, Anita, came to Santa Barbara to visit their son. Finding a less-developed California preserved in Montecito, the Eidelsons decided to make it their home. Quickly Eidelson became involved in the Montecito Association, who he credited with protecting Montecito's semi-rural ambiance. His long involvement with the Association included being elected to two terms as president, serving 12 years on their land use committee and being active in their Beautification Committee. "If you don't think the Association does anything, just look at your property values," he said at his 2002 Montecito Citizen of the Year award and installation to the MA Honorary Board.
Eidelson's government-relations effectiveness was based on his belief that a solid community advocacy case for county services could best be made if the community knew their tax contributions. To strengthen his position, he annually published a community audit that calculated the assessed value of Montecito's land and itemized how those tax dollars benefitted both the county and the community.
Eidelson was also known as a skilled politician. Articulate, as well as savvy, he could take pen in hand, crafting advocacy letters when he thought his opinion could count. With his proficient and experienced activism toolkit – often cloaked by his wry sense of humor – political disputes became agreements – and almost always went his way!
In 2002 he had an instrumental role in the formation of the Montecito Planning Commission and the Montecito Board of Architectural Review. He relentlessly walked the county halls until he gained a commitment from the county supervisors to authorize two special county review boards dedicated to Montecito's land development. Eidelson championed dozens of projects through Montecito's arduous approval-process including the San Ysidro walking path, a bike path along the top of the Butterfly Beach bluff, and the removal of telephone poles along a portion of East Valley Road.
Eidelson used his past teaching skills and local experience to mentor many of Montecito's most accomplished leaders, coaching them toward leadership in civic and public service. At least a half a dozen Montecito Association presidents were of his making and rarely did anyone get seated on the Montecito Planning Commission without Dan's blessing.
While not employed during his residency in Montecito – few people ever toiled as hard Dan Eidelson! He found a way to be fully devoted to his family, his home, his garden – while also being immensely effective in meeting volunteer and community needs. His energy-dexterity was appreciated by his family, friends, and community.
Reflecting on his long friendship with Eidelson, Congressman Salud Carbajal said, "Dan Eidelson had a great impact on the County of Santa Barbara, the community of Montecito – and me. As First District Supervisor, I had the pleasure of often working with Dan for the betterment of the County. I considered him a trusted advisor and appointed him to a number of County commissions and blue-ribbon task forces. I could always rely on his work to be sensible, rational, and wise. Simply put, he left things better than when he found them. It was an honor to know him and to call him my friend. I send my deepest condolences to his family and friends. He will be greatly missed."
Dan was predeceased by, Anita, his wife of 66 years, and his youngest son, Jon. He leaves behind two children, 12 grandchildren, and 14 great grandchildren. He will be interred beside his wife at a private service in Santa Barbara. Remembrances in his name may be sent to Casa del Herrero, 1387 East Valley Road.
You might also be interested in...