Just in Time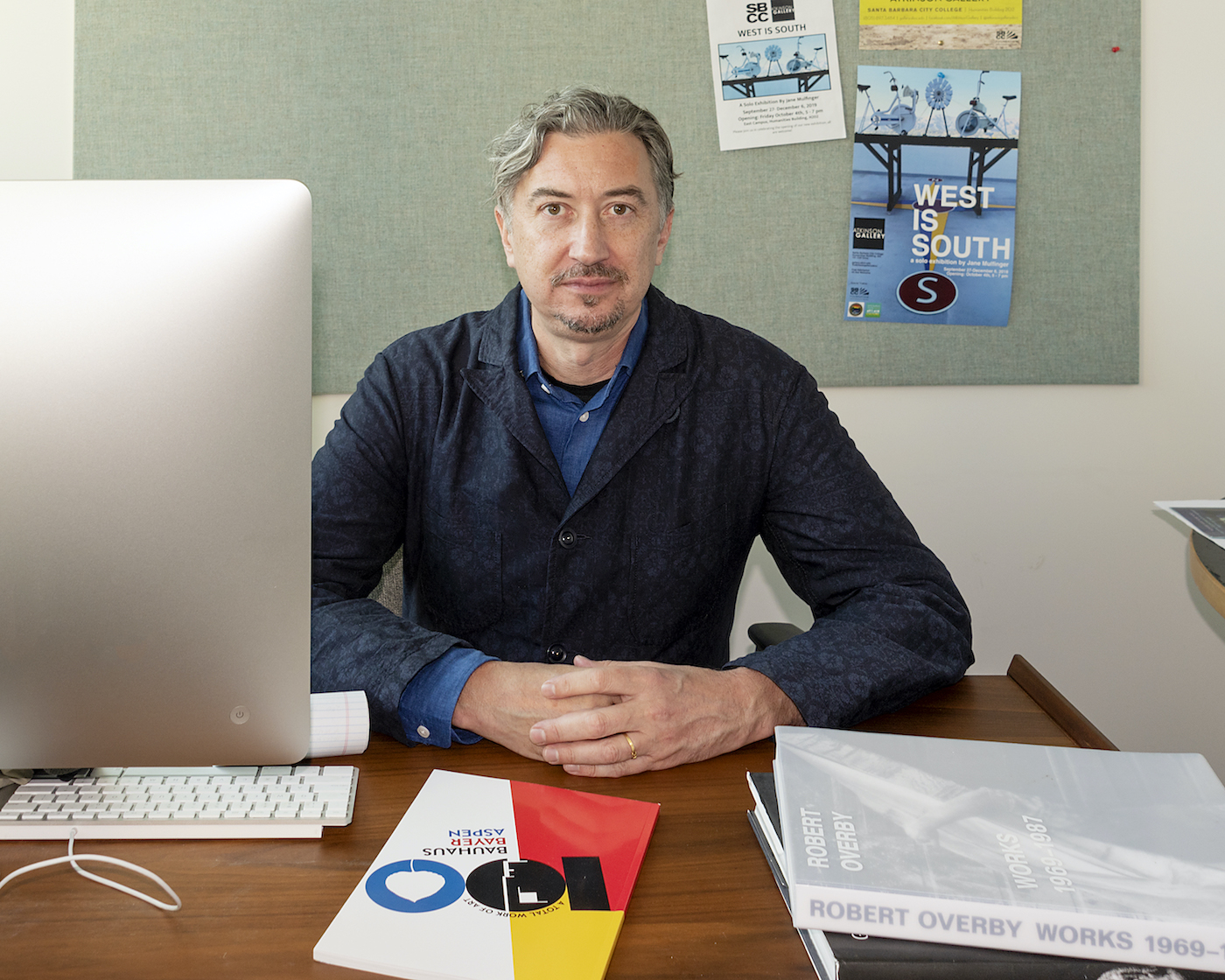 Santa Barbara City College's Atkinson Gallery and the SBCC Foundation have been awarded a $100,000 grant from the Getty Foundation to prepare for the next edition of the region-wide arts initiative Pacific Standard Time, scheduled to open in 2024.
Pacific Standard Time is an unprecedented series of collaborations among institutions across Southern California. In each, organizations simultaneously present research-based exhibitions, publications, performances and public conversations that explore and illuminate a significant theme in the region's cultural history.
For Pacific Standard Time: Art x Science x L.A. in 2024, the Atkinson Gallery joins a diverse community of 45 cultural, educational and scientific institutions whose projects will explore the intertwined histories of art and science – past and present.
The gallery's project "Cosmovision Indigena: The Intersection of Indigenous Knowledge and Contemporary Art" is a partnership with the Carolyn Glasoe Bailey Foundation, and the Santa Barbara County Office of Art and Culture, with the support of Mixteco Indigena Community Organizing Project and the Santa Barbara Botanic Garden.
"I am thrilled that Atkinson Gallery will have this opportunity to showcase its role as an essential educational art venue for Santa Barbara and southern California," says director John Connelly. "While the gallery, its outdoor sculpture terrace and the expansive humanities art facilities will serve as a central hub for the overall Cosmovision Indigena exhibition, it's exciting that there is potential for the entire City College campus and its many diverse departments to be involved and engaged with the project."
Puppy Love
Prince Harry's wife, Meghan Markle, 39, is going to the dogs!
The Duchess of Sussex's rescue dogs have been a big support during the COVID pandemic and her "personal trials and tribulations" last year, the CEO of her patronage Mayhew, a London-based animal charity, has revealed.
Caroline Yates has offered a glimpse into her relationship with the wife of Queen Elizabeth's grandson and says she often references how "important" her rescue canines – a beagle named Guy and a black Labrador Pula – have been.
"Particularly during everything that has happened with COVID and with the personal trials and tribulations she went through," she tells the U.K. celebrity glossy Hello!
"It's really nice to share our experiences with her about how important animals are when things are tough and what a comfort they can be."
Let the Good Times Roll
Kevin Costner, who lives in a beach house in Carpinteria, a tiara's toss from director George Lucas and TV talk show host Conan O'Brien, may be best known as an Oscar winning actor, but he's no slouch when it comes to rock music.
And now I hear the 66-year-old Emmy and Golden Globe winner has joined the lineup for the tenth anniversary of the Outlaws & Legends Music Fest in Abilene, Texas, next month.
Kevin, currently the star of the hit Paramount Network TV series Yellowstone, and his band, Modern West, will headline the opening night of the two-day event.
The show also features music of the group, which has landed them on Billboard's Top 100 Country Album list.
"We're beyond thrilled and feel super fortunate to have Kevin and his group on our stage," gushes event organizer Mark Powell.
You might also be interested in...