Another Touchdown for Bolton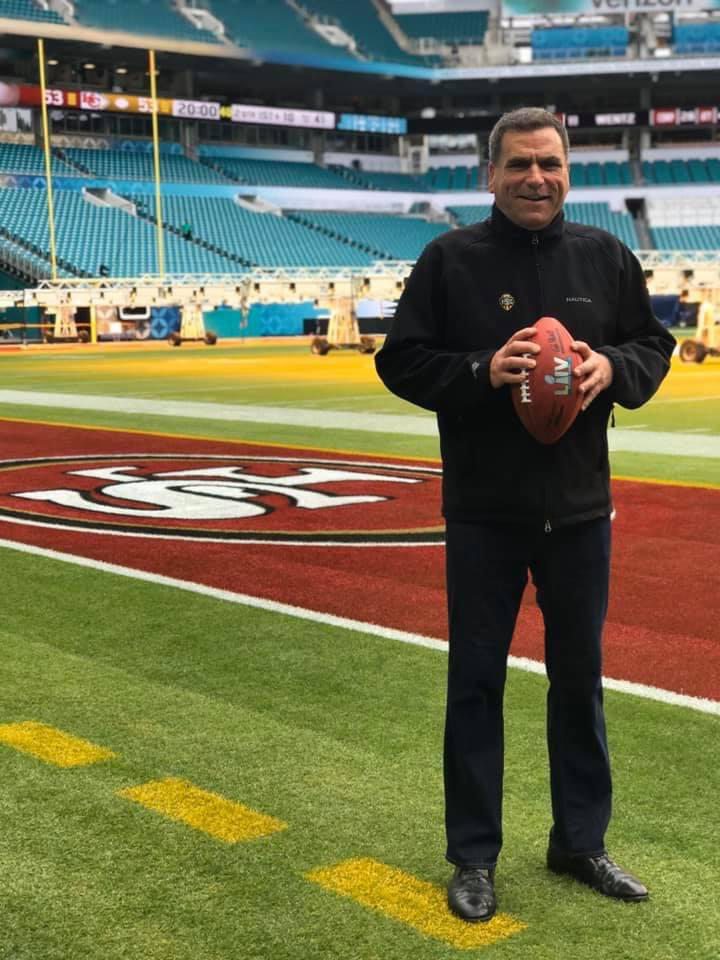 David Bolton, Santa Barbara-based director of the California Missions Foundation, also has a successful career as a sports broadcaster for the Spanish language version of the Fox network.
And, despite the pandemic, he has been hired again to produce this weekend's battle of the NFL titans, the Kansas City Chiefs and the Tampa Bay Buccaneers at their home stadium in Florida.
David's company, Cultural Media, will produce and coordinate the nine-hour live coverage of Super Bowl LV, featuring veteran Tom Brady, 43, in his tenth appearance, with Patrick Mahomes, 25, who took the Kansas team to its first Super Bowl since 1970 against the San Francisco 49ers last year, for Fox Sports Latin America with his efforts and cameras seen by millions of viewers from Mexico to Argentina.
"It will be my sixth Super Bowl for them," says David proudly. "We are the only U.S. production company providing on-site services for an international client. Some of the crew I've worked with for twenty-plus years and it is truly a team effort."
Given the pandemic and new protocols, he says they've been asked to hire more American-based crew as the international Fox Sports crews are unable to travel.
"We are also undergoing rigid COVID testing, including a test two days before flying, an on-site test, plus a post-event test once home to then possibly conduct contact tracing if a positive test."
The event week will also be very different. The $168.5 million Raymond James Stadium, which can normally accommodate 74,000, is only allowed to have 20 percent fan capacity, but due to social distancing supporters will be more spread out.
The NFL has also had to construct special viewing boxes for the broadcasters.
David, a graduate of Montecito Union School and Santa Barbara High, credits his fourth grade MUS teacher for his interest in the Spanish language. "Without it, I probably never would have worked a Super Bowl."
You might also be interested in...