Paul Madsen Finally Digs Out of Debris Flow that Buried His Home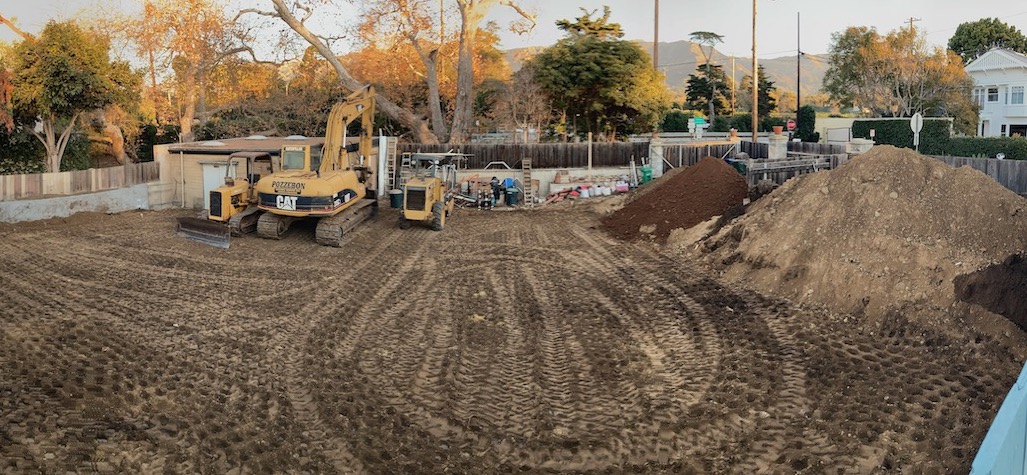 Three years after a January 9, 2018 debris flow half-buried Paul Madsen's home, the Montecito resident who lives on Posilipo Lane adjacent to the Rosewood Miramar Beach has finally dug himself out of the mud. Excavation work that has been underway for the past few weeks is scheduled to wrap up later this week.
According to Madsen, the next step is to set in place his future home's foundation. "It will be put in as soon as possible," Madsen said, adding that while COVID-19 hasn't helped, the weather also hadn't exactly cooperated. "The rain we had kind of put us behind schedule," he explained. "The whole lot just got full of water and mud and we had to let it dry out enough to where we could scrape the mud and start all over again."
Supervisor Williams said he was glad that Madsen had finally been able to complete the important phase of removing all the dirt from his property, although he said he regrets the fact that so much work remains to be done. "Some people have been really lucky to move back into their homes, but others haven't been able to do that yet," said Williams. "But still, it is good to read something in the news every once in a while that's actually good, and not entirely bad, you know?"
Continue reading...