In Business in the Upper Village: CODA Studio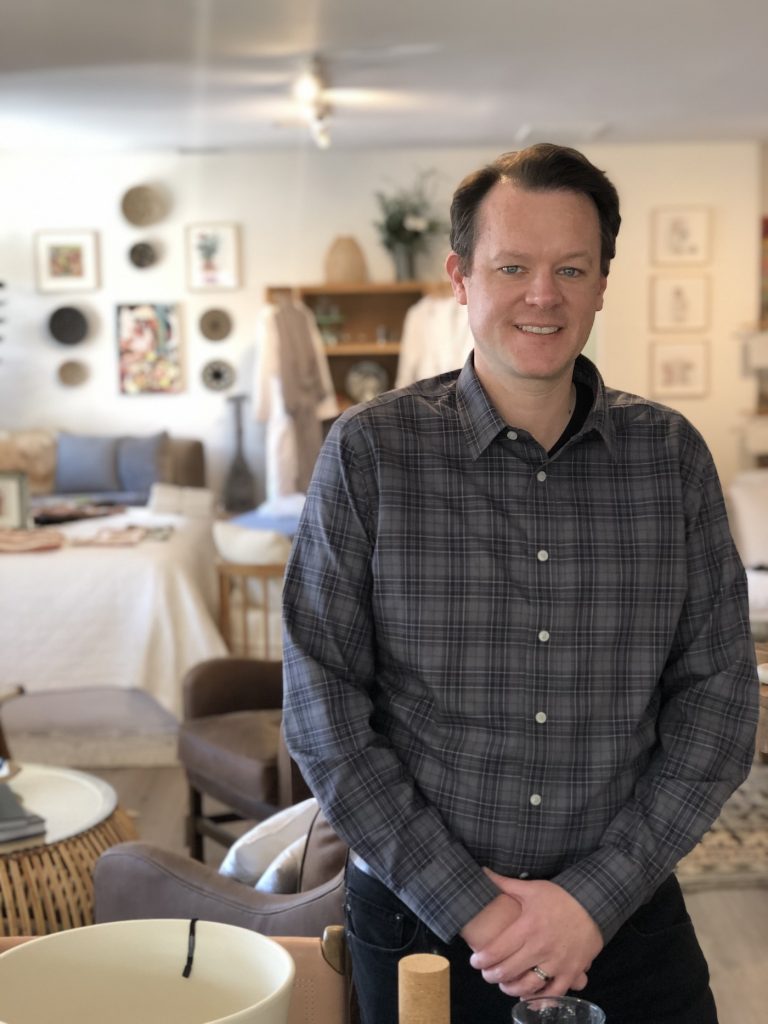 A new design studio and custom furniture showroom is open daily in the Upper Village, located next to Tecolote Book Shop, in the space once occupied by Oliver and Espig. CODA Studio offers an elevated style of distinct furnishings, artwork, home décor, and lounge wear. 
The studio, which is a subsidiary of their manufacturing business, Coda Industries, is owned by Nikita Lazarus Putnam and Braden Richter. Coda Industries was formed in 2007 and has furnished dozens of commercial projects for companies including the Four Seasons, Starbucks, Wynn, Hard Rock, MGM, and Bellagio Hotels in Las Vegas, Rosewood Hotels & Resorts, and many others. The Montecito location of CODA Studio is the fourth to open in the U.S. after outlets in Malibu, California, and Denver and Aspen, Colorado.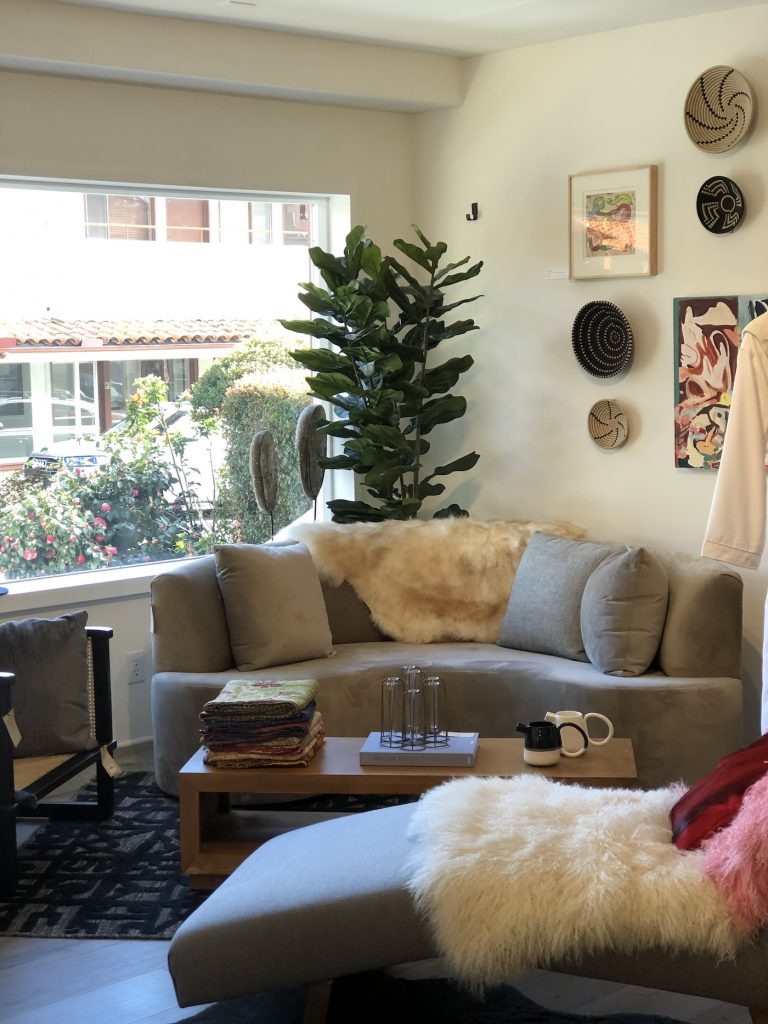 According to store manager Brian Pickler, the CODA style of furnishings and design is "coastal chic," and the company offers a variety of wood finishes and unlimited fabrics to choose from; clients are invited to use their own imaginations or work with the in-house design team. The studio offers any and all furnishings from sofas, coffee tables, accent chairs, and dining tables, to beds, dressers, armoires, and much more. The company is known for its quick turnaround time of four weeks for customization. "Everything is made in the U.S., with materials sourced from California," Pickler explained, adding that factories in Bali and Mexico produce the final product. Pickler went on to say that the company's sofas can be made with a down-like product made from recycled plastic bottles, in an effort to reduce CODA's carbon footprint. 
In addition to the stunning furniture, the studio has a plethora of other home décor items on display, from pottery and throw blankets, to table top items, candles, art, and more. A cozy apparel brand from Canada, called Paper Label, is also available in-store. The studio is carefully curated to show off various home vignettes, demonstrating how CODA pieces can be styled in various ways, using multiple different brands of décor. "We arrange the store to best show off both the furniture and style of CODA, and we invite anyone to stop in and have a look around," Pickler said. From an $11 candle holder to a $48,000 piece of wall art, the store offers items at all price points.
CODA Studio is open Monday through Saturday from 10 am to 5 pm, and noon to 5 pm on Sundays. Located at 1482 East Valley Road, Suite 50. Visit www.coda.studio for more info.
You might also be interested in...