Baking and Reading Your Way Through a Pandemic
In the Kitchen with Leslie Zemeckis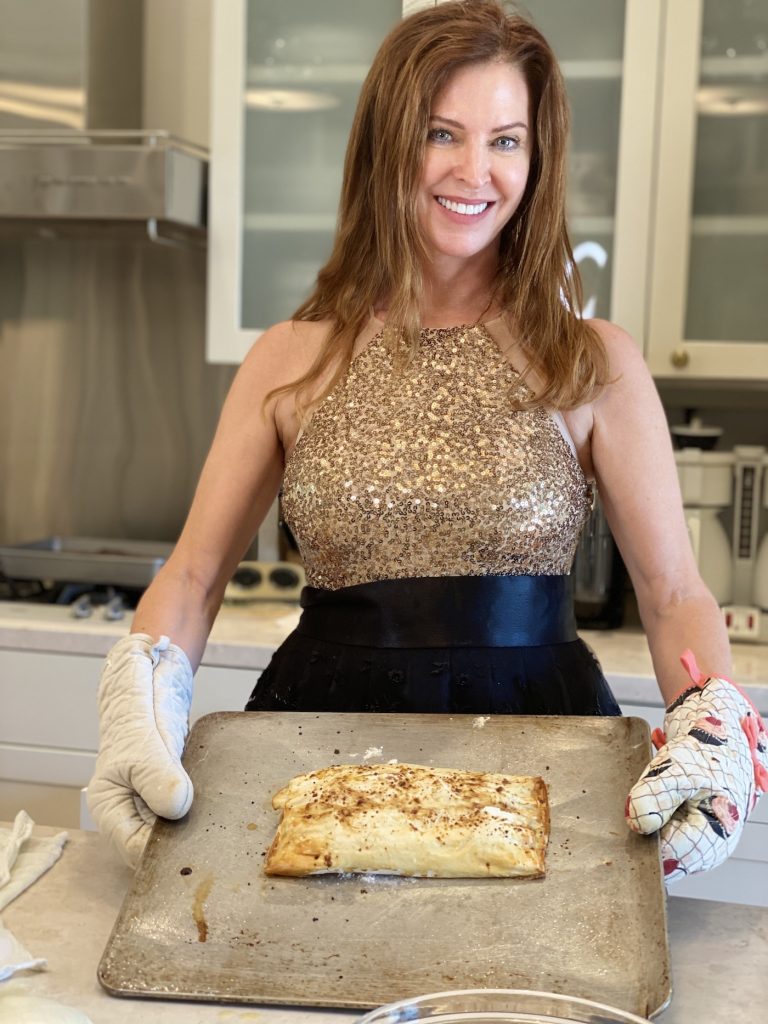 When Leslie Zemeckis saunters into a room, people pay attention. That's because the Montecito-based actress-baker-author exudes a kind of charm and poise that makes it possible to swan her way through any room – even a kitchen.
Her kitchen is her temple, her place for Zen. So is her chaise lounge, where you might find her reading the latest novel. Zemeckis, the wife and muse of Robert, the film director who brought Forrest Gump, Jenny, and Bubba to life onscreen, has written a small library of titillating books and novels about the history of burlesque dancing, including Behind the Burly Q: The Story of Burlesque in America, Goddess of Love Incarnate: The Life of Stripteuse Lili St. Cyr, and Feuding Fan Dancers.
When she isn't writing books or baking, she serves as founder of "Stories Matter," a mentorship program of professional female storytellers guiding the next generation; the group will debut at the 2021 Santa Barbara International Film Festival.
We recently caught up with Zemeckis to see what's hot out of the oven and off the press.
Q. Reading and baking sounds like an ideal way to spend time in quarantine.
A. Yes, it keeps me busy and keeps my creative juices flowing. As a mother I love baking things my kids will love and as a mentor I'm always searching for good reads to share.
Which novels have you enjoyed reading since the start of the pandemic?
One of my favorite discoveries was The Heart of a Woman by Maya Angelou; as a mother who is protective and fierce this spoke to me. The Sun Down Motel by Simone St. James was a thrilling story. The Silent Patient by Alex Michaelides is a great mystery with a twist. And Now She's Gone by Rachel Howzell Hall is a thriller with a flawed, different character. And The Indifferent Stars Above by Daniel James Brown is about the Donner party and is heartbreaking. The Vanishing Half by Brit Bennett was brilliant.
What are some of the baked treasures that have come out of your kitchen?
Key lime pie, coconut cake, raspberry pie, cupcakes, scones, and cookies. I have been creating fun posts for "Cooking Through Corona" on Facebook and on my YouTube channel. I have made Contagion Cupcakes, Brownies, and Strudel… so many delicious things. I really enjoy baking and taking recipes and putting a twist on them.
Are there any recipes you'd like to spend more time perfecting?
Tarts.
Your latest culinary endeavor is a collaboration with Iron Chef Cat Cora.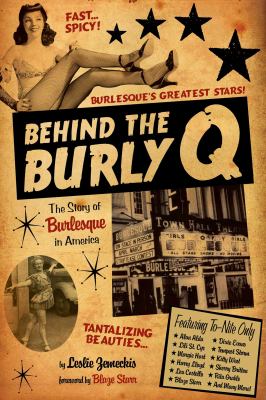 I'm contributing a recipe to a cookbook that pays tribute to Ruth Brinker, founder of Project Open Hand. Brinker started the program to feed her Bay Area neighbors and friends who were stricken with HIV/AIDS. It's the organization's 25th anniversary and it continues to serve thousands of meals each week to people in need, including people stricken with COVID-19. The book was put together by my friend, chef David Verzello, who brought me and Cat together, though of course we both knew of each through our work, her as an Iron Chef and me as a historian of burlesque and early American pop culture. All proceeds of the book will go to Project Open Hand.
You had me at burlesque, which I find intriguing, especially in the context of marketing a cookbook. You've also spent the summer preparing "Stories Matter," which sounds like an uplifting endeavor in a time when we all could use a little lift.
My work has focused mainly on marginalized and stigmatized women. I feel the responsibility of giving voices to those who are no longer alive and cannot tell their stories. It was because of that and my fervent love of literature and reading and stories that I started "Stories Matter." It is a program about finding your voice and telling your stories and the stories of one's community. I have always been interested in literature of all kinds. It was the pandemic and trying to figure out a way to help authors promote their work that led me down this path. I am a big believer in lending a hand.
Leslie's Absolutely Fabulous Apple Strudel Dough Ingredients
2 cups flour
Dash of salt
Spoonful of sugar
3 1/2 tablespoons butter
1 egg
4 tablespoons of whole milk
Procedure
Combine dry ingredients and butter in food processor or just cut butter by hand into flour. Whisk together milk and egg and add gradually to dry ingredients. Turn dough out onto a lightly floured surface and knead lightly.
Wrap dough in plastic wrap and refrigerate for 30 minutes.
Return dough to pastry board and roll out into a rectangle.
Filling Ingredients
2 apples, peeled and cut up
Brown sugar, to taste
Cinnamon, to taste
1 tablespoon lemon juice, balsamic vinegar, honey, or maple syrup
1/3 cup raisins, optional
1/3 cup nuts, optional
Powdered sugar for serving
Procedure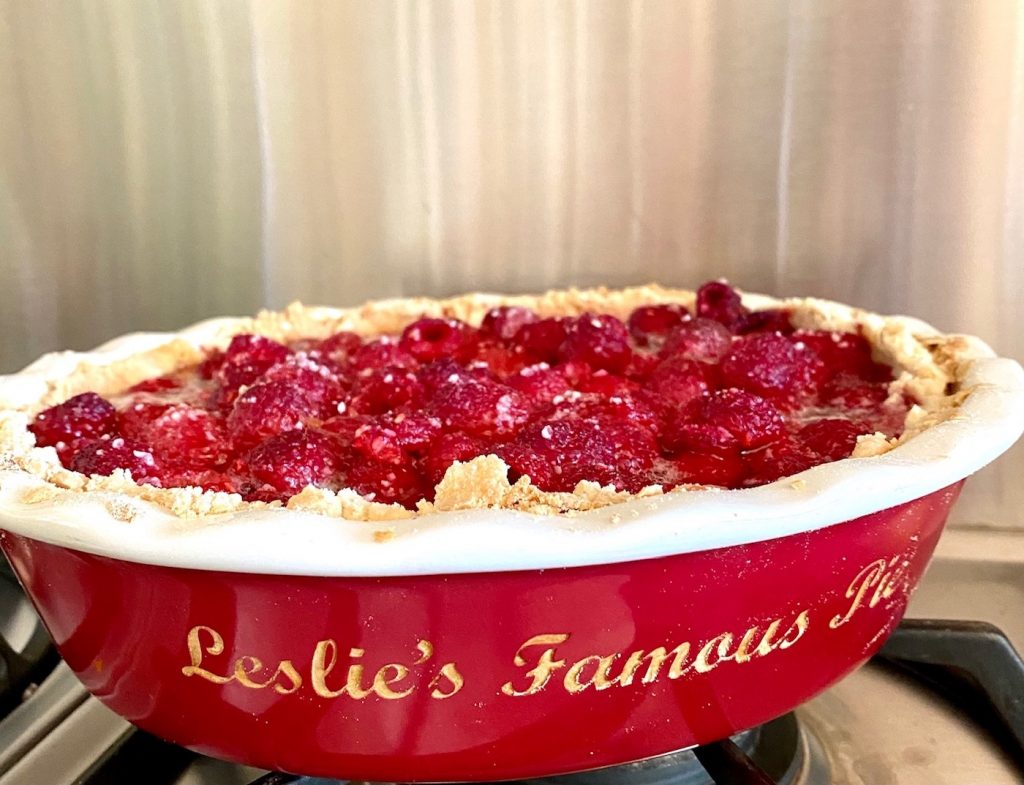 Place apples in a bowl and lightly dust them with cinnamon, then add brown sugar and mix.
Add lemon juice, balsamic vinegar, honey, or maple syrup to bind the mixture but don't add too much. Add nuts and/or raisins if using.
Brush edges of dough with an egg wash (a lightly beaten egg with a bit of milk or water added). Place filling onto dough, then fold and pinch ends to seal. Score the top with a knife.
Brush entire pastry with egg wash and sprinkle cinnamon on top.
Place on a baking sheet and bake at 350 for about 25 minutes.
To serve, cool completely and sprinkle with powdered sugar.
You might also be interested in...