A New Year, but Not a Lot of New Listings
We will likely start February off much as we started January, with very few homes available for sale in the Multiple Listing Service (MLS) in Montecito. As of January 23, there were only 76 homes and condos on the market in all of Montecito and the entire 93108 zip code, when normally there would be closer to 150 at this time of year. 
The existing inventory includes homes that have been on the market a while, a few new re-listings of homes that were on the market more recently, and a few new listings here and there for agents and their buyers to bargain over. Two new listings caught my eye this week, both on prime streets and well-priced under $3,500,000 near the Lower Village. If they are still available in a week, I will feature them next time, but I suspect they will be in escrow before this article hits the newsstands, so I left them be for now.
What draws my attention the most with our market at this moment is that our "pending pipeline" (properties under contract and in escrow in the MLS), which has been 50+/- properties deep month to month during the rush from May to December, is now quite low, with only 18 homes in escrow in Montecito on January 23. Fewer homes in escrow now, means fewer homes closing escrow and changing hands in the coming weeks or month. So, I expect January sales to be more in line with other years (20-25 sales) and perhaps February to be the same, give or take.
However, the stat that inspired my focus for this article is that three of the 18 homes in escrow are priced over ten million dollars. That sector of the market has really been moving. Montecito normally sees on average five or seven homes selling each year in the $10,000,000+ range. In 2020 we had more like 20+ homes over $10 million sell, between those reported in the MLS (15) and those that were sold off market, (5+/- that I am aware of).
Here is a look at four homes priced over $10,000,000 that have been on the market a while now and are surprisingly still available. One is on a prime, 2+ acre lot on Picacho Lane, another is a 9+ acre compound on Toro Canyon. And please note that one could purchase both featured properties on Lilac Drive and bring them together under one owner (properties share a private drive and are adjacent to one another). If a buyer did this they would have 5.6 prime acres, 10 bedrooms, 15 bathrooms in over 20,000 square feet of living space between the two homes, not to mention two pools, three cottages/guest houses, parking for dozens of cars, multiple garages, etc… all on a private drive. Now these two properties are listed separately and with different companies and agents, but if combined they are listed at $32,000,000+/-. Not bad if you need a compound of that magnitude. I would seriously consider doing this if it were my lottery year and I had a bigger family and entourage. Enjoy the view.
848 Picacho Lane – $13,750,000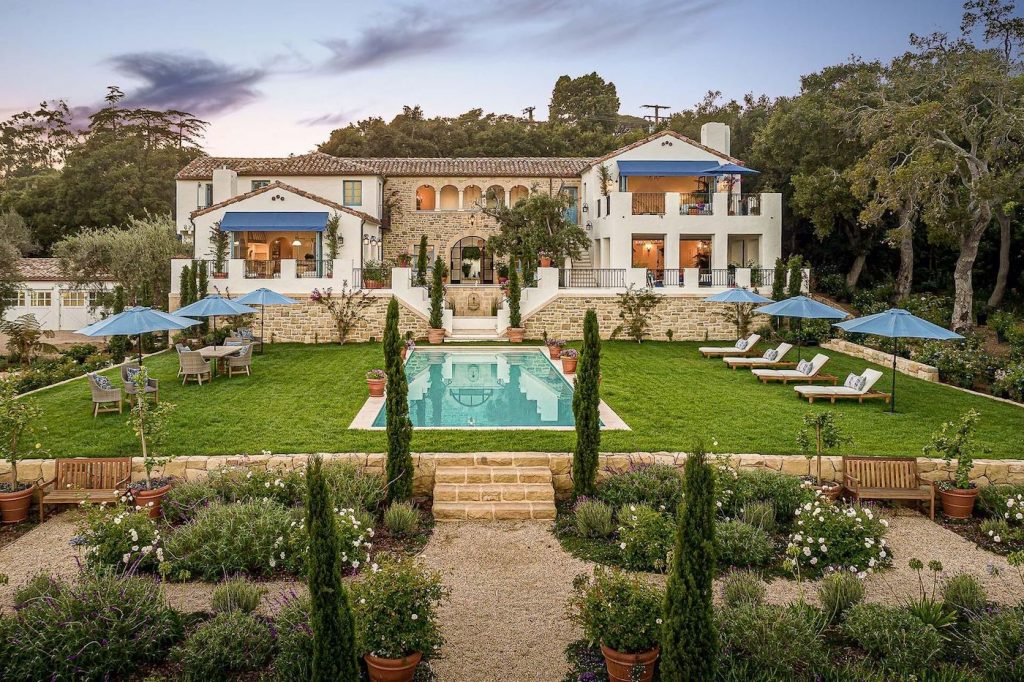 This elegant, Jon Sorrell-designed and newly built home, combined with ocean and mountain views from this beautiful site, provide an incredible opportunity to purchase the only home actively for sale on the prestigious east side of Picacho lane, where recent sales include a four-acre estate that just closed escrow for $15,750,000 as well as two off market sales that were both over $40,000,000 in the past few months. 
This is currently THE street and this home is on THE side of the street where the lots (and prices) are generally bigger (except for the historic Las Tejas estate of course on the west side of Picacho). Enjoy custom details and stone accents throughout this two-story estate home. The voluminous entry expresses openness, providing a worthy introduction to the remainder of the home.
Spread out in the 7,200+/- square foot residence and enjoy the five bedrooms, eight bathrooms, a ground floor bedroom and air conditioning throughout. The artful blend of hardscape and landscape elements merge and utilize the 2.19 acres of premier outdoor living spaces. This offering comes complete with a private well and is located within the Montecito Union School District.
975 Lilac Drive – $14,900,000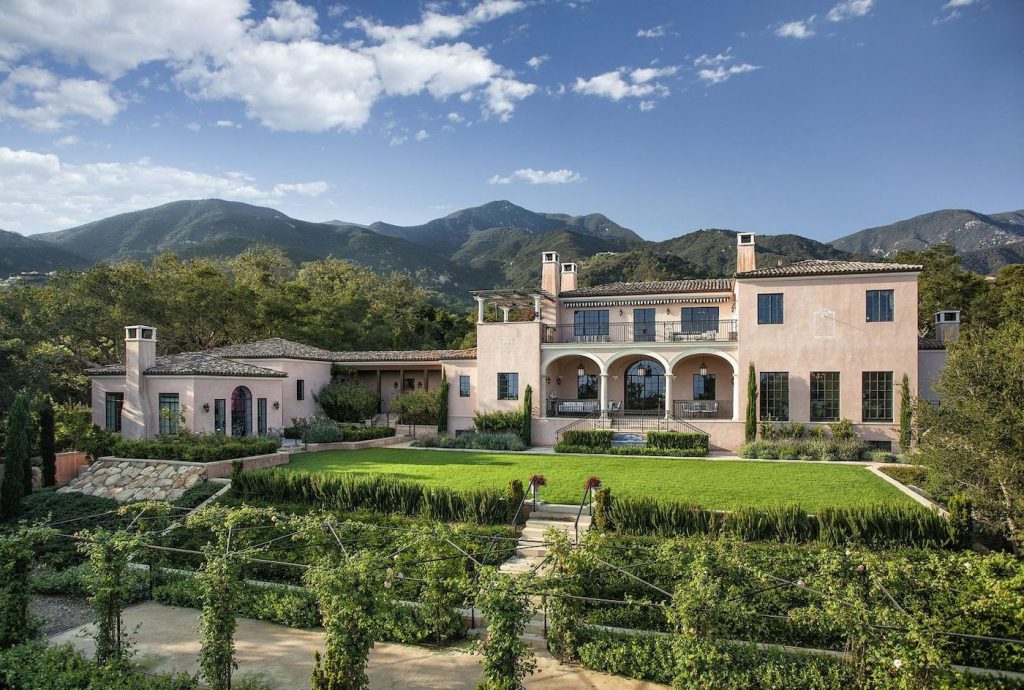 Ocean views, timeless architecture, and world-class craftsmanship coalesce in a magical Montecito location. Designed by Marc Appleton and built by Unander Construction, Villa Ravello is an incredible estate with understated elegance and an easy sense of sophistication. Long sitelines showcase thoughtful details throughout the 10,500+/- square foot home. 
Nearly every room opens to a terrace and different natural beauty: the sea, mountains, lacy oak trees, or lush lawns. Here, indoor/outdoor integration is seamless. The guest house is ideal for extended visitors and the pool/cabana call for fun. Meander the property, find private outdoor spaces, and spend time on the patios and balconies overlooking the lawn, ocean views, and quiet tree covered areas.
A detached office lets you keep work at bay and is perfect for creative endeavors. With ample spaces for formal entertaining as well as casual everyday moments, Villa Ravello is a luxury estate, in a prime location within the Montecito Union School District.
545 Toro Canyon Road – $14,900,000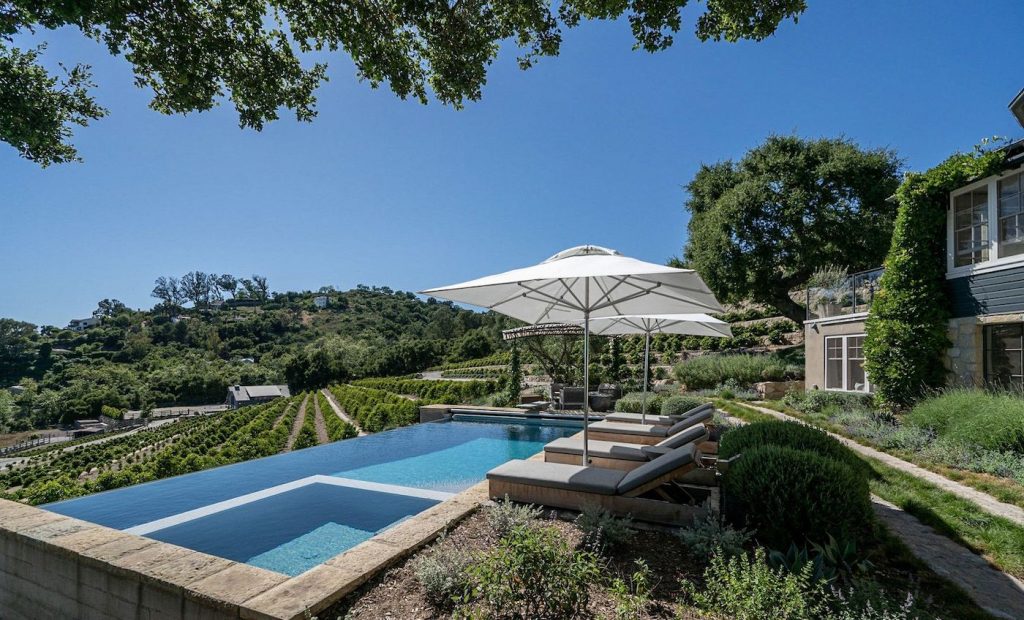 Today more than ever, Valley Heart Ranch (VHR), has come to define the effortless appeal of a modern ranch where one can live, work, exercise, pursue hobbies, and more. Spread out over 9.5 acres on three parcels in the lower foothills of Toro Canyon, VHR is home to orchards, ocean views, a barn, coops, corrals, and much more. All of this in a close in location just up the hill from Padaro Lane.
Through the expert eye of Becker Studios, VHR has become a modern oasis. In addition to the four-bedroom main residence, resort-style amenities include: two guest houses, ocean-view pool, equestrian arena with chic event barn, ocean-view gym, sport lawn, garage/indoor sport court, fully operational, state-of-the-art ranch infrastructure, and award-winning coffee bean orchards.
A playground for all things California, Valley Heart Ranch presents an opportunity to own a significant piece of paradise along the Santa Barbara coast and is surrounded by other estate level properties including the house Ellen DeGeneres sold last year for $33,000,000, I believe.
945 Lilac Drive – $16,995,000 
Exceptionally private and secure, this 9,400+/- square foot home and property have been extensively remodeled, creating a European-inspired Contemporary estate showcasing the breathtaking ocean, island, and mountain vistas. 
Nestled serenely on approximately three picturesque acres in one of Montecito's most sought-after neighborhoods, this grand estate is the result of the collaboration between award-winning builder Allen Construction, internationally acclaimed architecture and design firm Harrison Design, and the visionary landscape architects of Arcadia Studio.
The impressive list of luxurious amenities includes an infinity pool and spa, two expansive porticos designed with alfresco dining in mind, an outdoor kitchen and generous seating areas, a movie theater reminiscent of Old Hollywood, an impressive wine cellar/ tasting room, air conditioning, a sizable guest house, and a spacious four-car garage.
Walls of folding and sliding doors invite an abundance of natural light while capitalizing on the stunning grounds and panoramic views, and double as a welcoming gateway to the alluring porticos beyond. Additionally, homes on Lilac Drive are within the Montecito Union School District.
You might also be interested in...