The Great Montecito Copper Water Caper, Continued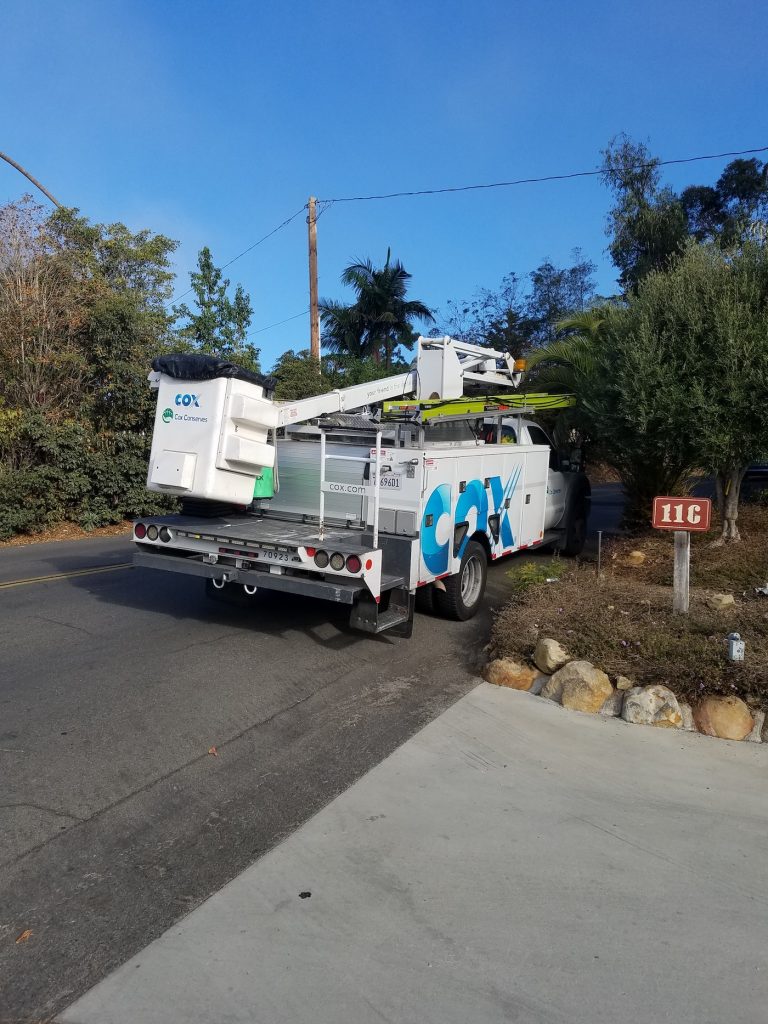 Readers of this column are already aware of the bizarre situation unfolding on Montecito's Middle Road, where the Montecito Water District (MWD) recently informed resident homeowner Trev Broudy of abnormally high copper levels in his drinking water. Subsequent tests showed that a stray electrical current was likely responsible for causing the copper to leach into Broudy's pipes, and that there was at one point enough alternating current connected to his house that it posed an electrocution risk.
Months after MWD first became aware of the problem, both Southern California Edison (SCE) and Cox Communications have responded by checking their nearby power lines and other equipment; both agencies have refused to comment on what, if anything, their probes have uncovered. MWD's subsequent testing of 75 additional homes in Montecito has revealed a total of 10 elevated copper readings, but only two of those locations subsequently tested above California's limit for copper. Both cases, per MWD's executive director Nick Turner, are still under investigation.
First District Supervisor Das Williams told the Montecito Journal his office has facilitated a meeting to be held next Monday including all agencies involved, including MWD, SCE, and Cox. "We are setting up a meeting next week with Cox and Edison and the Water District to get to the bottom of it," he said. Although Williams has yet to hear anything fruitful from any agency regarding who might be responsible for the problem, he credited MWD with facilitating the meeting. "From my perspective, the water district is treating this seriously," he said.
As of press time, neither SCE nor Cox was able to provide a comment for this story, however the Montecito Association's executive director Sharon Byrne expressed worry that no explanation has so far been offered for what caused the elevated copper readings. "We are concerned about it and want to get to the bottom of it," Byrne said.
According to Byrne, the Montecito Association looked into whether the January 2018 debris flow might have somehow contributed to Broudy's problem, given that the last time the water district tested his pipes was a year before that disaster happened. However, Byrne said, Broudy's home was not affected by the debris flow, so any explanation would have to lie elsewhere. "It's concerning that we still don't have a root cause here and we don't know how extensive or widespread it is," said Byrne.
In a January 19 interview, Broudy told the Journal that he was still awaiting the most recent test results MWD performed on his water, which he expected to receive later this week. He added that since the Journal began covering this story, Cox had returned to his street doing some kind of underground repair work. "Cox was out there digging up stuff," Broudy said. "They dug up a whole section of asphalt directly adjacent to my house."
According to Broudy, the most recent tests of his water reveal that there is no longer any electrical current connected to his house. "There is no AD or DC current or electric current in my pipes," he said. "My assumption is that water test will come back hopefully with levels not at 3000 parts per billion."
"Cox needs to be held accountable," Broudy said. "They put in the equipment that caused the DC current to create the electrolysis that I did not have before and which resulted in my contaminated water, not to mention the very high AC current, which was initially an electrocution risk, which somehow they corrected, even though they did not correct the DC current which gave me elevated levels of copper."
Although Broudy said he is encouraged that there is scant evidence so far of a broader contamination of drinking water, he also worries about the lack of transparency, given that there must be a relatively simple explanation for what happened, no matter how agencies were involved, although he's hopeful at least one agency can get to the bottom of it. "How exactly can this happen?" Broudy asked. "And how are you going to prevent such a thing from happening in the future?"
Santa Barbara Restaurants Struggle with State Restrictions on Outdoor Dining
Ever since California Governor Gavin Newsom declared an outdoor ban on dining in Southern California, a regional policy including Santa Barbara and Montecito, local restaurants have struggled to adjust to the "new normal," with varied results. Both Coast Village Road and the Upper Village have suffered under COVID-19 restrictions, although restaurants in town have so far managed to survive via take-out and delivery orders.
Certain businesses have managed to do well despite the outdoor dining ban, including Bree'Osh. "It's very difficult for restaurants, but as a bakery we are lucky to have some traffic and be busy," said Bree'Osh executive chef Pierre Henry. "We will be okay." Although Henry wishes he could serve customers outdoors, he understands the statewide restrictions. "We felt very grateful to have our customers able to dine outside before the stay-at-home order," said Henry. "It was a great initiative for the city to allow us to do that and the customers appreciated that as well."
One silver lining of the COVID-19 era in both Santa Barbara and Montecito is the growing recognition by public officials that pedestrian friendly outdoor dining, be it along State Street or Coast Village Road, is a worthy proposition for economic recovery. Bree'Osh's Henry agrees. Although he's been lucky to survive the pandemic so far, Henry said he misses the days when Coast Village Road, which still boasts a weekly Farmers Market, enjoyed a more thriving dining scene.
"We were able to keep social distancing in place for breakfast and lunch," Henry said. "Even though it is now very quiet, it is still a very nice street. I would really like to keep it like this, a European street, Paris style, with people going out to dine, this is what we want. It will be great."
According to Coast & Olive owner Jim Copus, a loyal customer base and a Thursday through Sunday take-out menu has helped him stay in business. "We have limited staff to four days a week for dinner only," Copus said. "Right now we have sixty seats outside and sixty seats inside, and going forward, if we can make this permanent, it will be the best thing ever."
Carpinteria City Council Aims to Help  Local Restaurants Recover From COVID
As restaurants struggle to adjust to a seemingly indefinite ban on outdoor dining, Carpinteria city officials are working to achieve some measure of solace for aggrieved restaurateurs. The city council's ad hoc economic recovery committee has proposed asking Newsom for tax relief for struggling local restaurants and their landlords based on the total square footage of estimated economic losses resulting from COVID-19.
"Our city council recovery committee was formed to develop ideas and bring it back to the council," said Carpinteria City Manager David Durflinger. Since early last year, the city has been doing a lot to respond to the pandemic. According to Durflinger, city councilman Roy Lee, owner of Uncle Chen's Chinese Restaurant, had helped propose the strategy. "We were brainstorming," said Durflinger, and he was the person who specifically came up with it. "We are still in the early stages of planning. In the weeks to come we are likely to have a report ready for the city council look at." •MJ
You might also be interested in...