Cocktails at Caruso's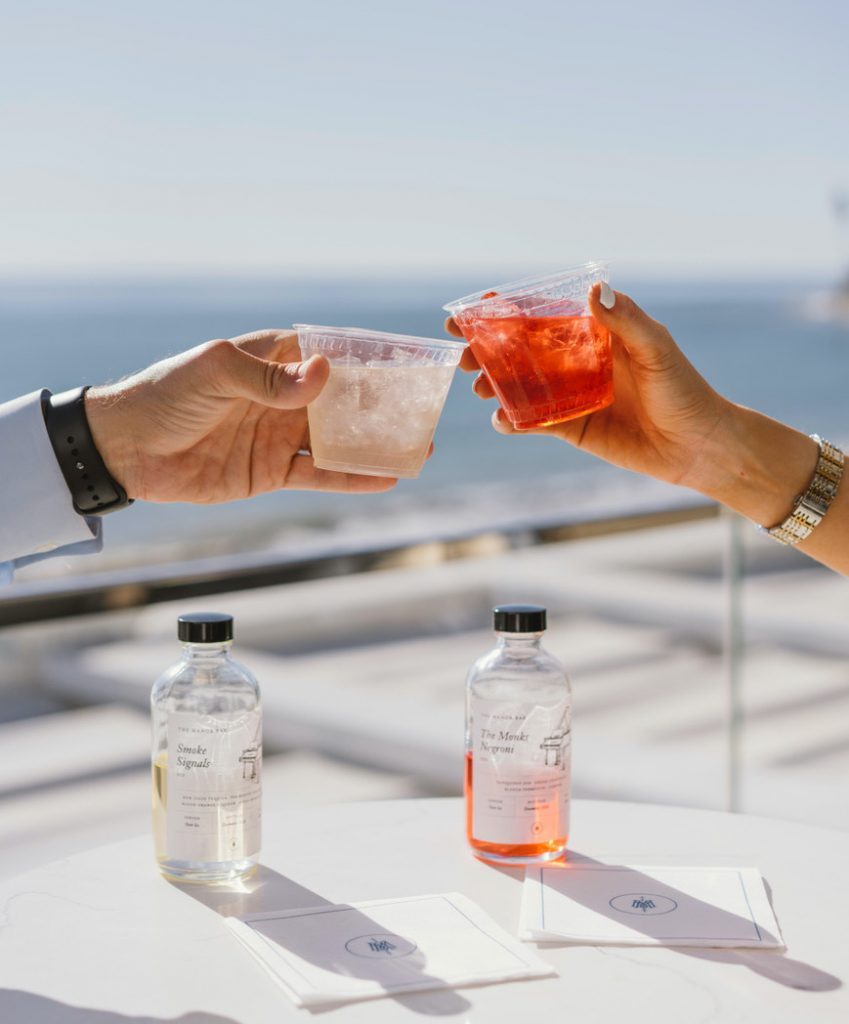 Rick Caruso's Rosewood Miramar beach bar is now open for walk-up service for locals and guests alike, given the pandemic.
A full bar is available, in addition to a limited menu of the bar's most popular cocktails, wines, and beers.
The Miramar Food Truck, conveniently parked adjacent to the bar, will continue to serve existing to-go offerings, including casual comfort foods – burgers, tacos, salads – as well as pre-bottled libations to-go.
Given the unseasonably warm weather, the perfect solution…
Legal Dispute for Costner
Carpinteria Oscar-winning actor Kevin Costner, who owns a beach house on Padaro Lane, is suing a former business partner who helped propel him to stardom for $15 million, after the latter allegedly refused to relinquish stock in a company Costner, 65, is attempting to dissolve.
He asked Jim Wilson to be his partner in his production company, Good Ones Production, in 1992, but is now attempting to dissolve the organization and retrieve the stock Wilson acquired in the company, according to People.
However, Costner claims Wilson has refused to turn over the stock, and is now suing him for conversion, fraud, breach of fiduciary duty, and unjust enrichment.
The lawsuit alleges Wilson demanded $500,000 for the stock and made derogatory comments about the actor.
You might also be interested in...