Valley Heart Ranch for Sale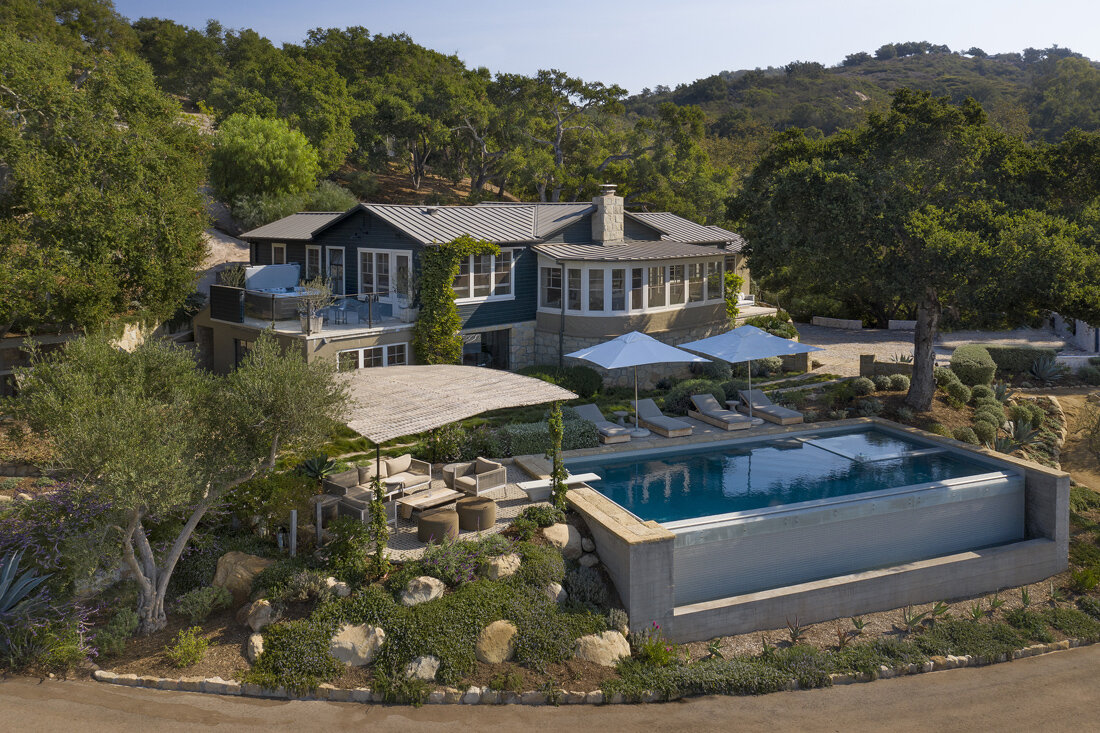 Montecito's only coffee plantation, Valley Heart Ranch, spread over 9.5 acres on three parcels, is up for grabs for $14.9 million.
The estate, which produced 2,500 pounds of coffee last year, has four bedrooms in the main house for a total of seven bedrooms, 12 bathrooms, and 4,469 square feet of living space.
Other amenities on the Toro Canyon property include an ocean view, an infinity pool, a ranch office, greenhouses, a gym, and a detached four-car garage that doubles as a full-sized pickle ball court.
A detached au pair suite is steps from the main house. And two one-bedroom guesthouses – 1,006 square feet and 900 square feet – are also nearby.
The ranch started life a century ago as a citrus farm and grew into a floriculture nursery providing plants to the San Ysidro Ranch.
It was owned and operated by the same family from 1953 until architectural designer Darrell Becker and his interior designer wife, Kirsten, bought the property in 2015.
"It feels like a heart in the center of the valley," says Kirsten, host of TLC's Hope For Your Home and Property Ladder series.
Darrell, who owns the Becker Studios in Santa Barbara with his wife, said they initially loved the idea of a vineyard, but coffee made more sense.
"It sounded romantic, but I soon discovered that way was the quickest way to lose $5 million, so we went with the coffee farm!"
The dynamic duo is now looking for a new venture. "We want to explore our creativity and have a few more projects left in us," adds Kirsten. "It's just what we do."
Dina Landi of Riskin Properties Estate Group at Village Properties is the listing agent for the bucolic spot.
Continue reading...