The Wall Street Bump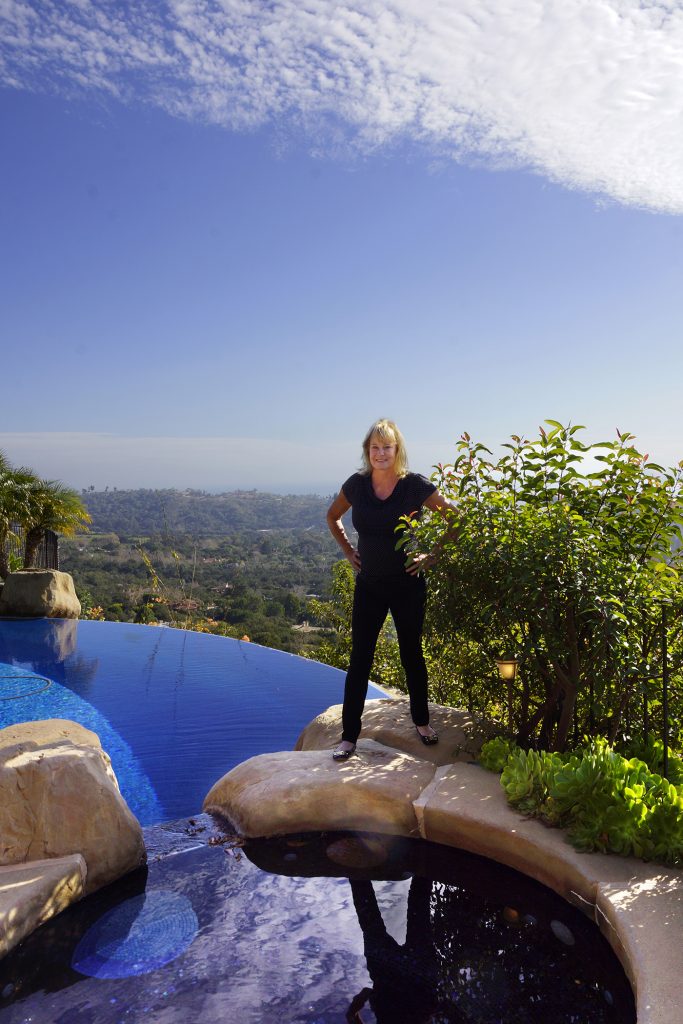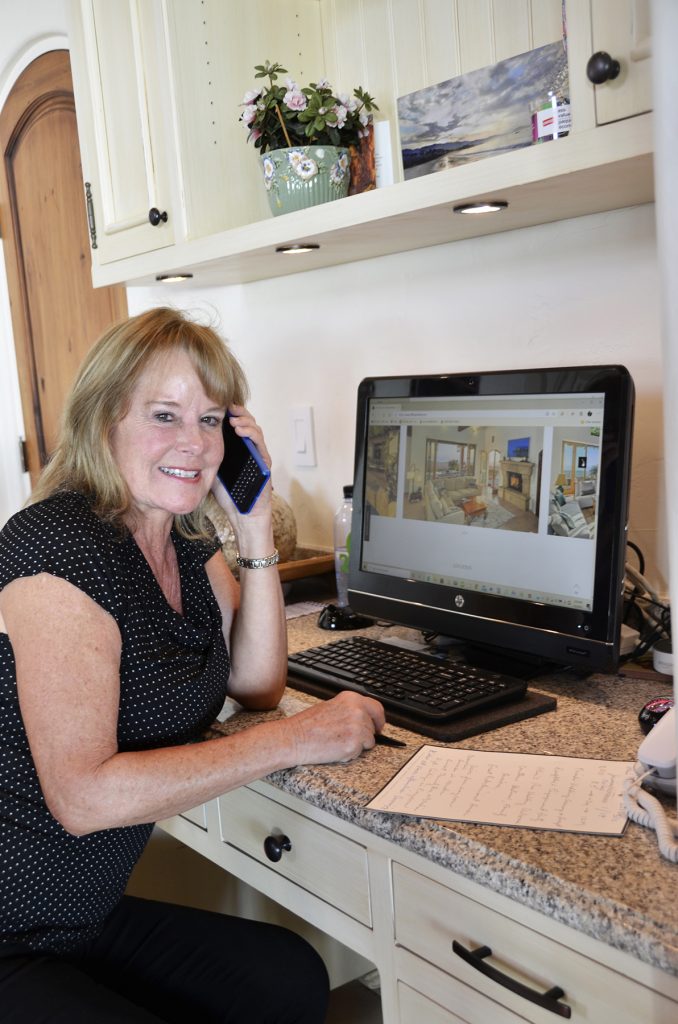 Retired high tech executive Jan Wesemann is getting priceless publicity in the Wall Street Journal this week as she puts her 20-acre French country-style Montecito estate on the market for $12 million.
Jan moved into the 7,600-square-foot, five-bedroom, seven-and-a-half-bathroom house, built in 2001, 10 years ago and brought up her four daughters on the Park Lane property, which also includes a four-car garage, a media room, an en suite guest bedroom, and a 10,000-gallon holding tank for water.
"The girls are now married and living around the country, so I want to downsize," Jan tells me. "Being featured in the Wall Street Journal is an incredible opportunity given its outreach."
Sandy Lipowski of Sotheby's Real Estate is dealing with the sale.
Welcome to the Neighborhood
Mega TV producer Don Bellisario has bought a new home in Montecito for $5.2 million, just a tiara's toss from his old estate near Beanie Baby billionaire Ty Warner's San Ysidro Ranch.
Bellisario, who created myriad television shows, including Magnum P.I., JAG, and the NCIS franchise, found his new 1989 built, 6,875-square-foot estate with three bedrooms and three and a half baths, with a guest wing, on 3.17 acres.
Don's former estate on Las Tunas Road was the setting five years ago for his 80th '40s style birthday bash, which I was exclusively invited to cover with my loyal lenswoman Priscilla.
The party, which featured characters in World War II uniforms, cigarette girls, and a full orchestra, also boasted a host of actors from his TV series, including David McCallum from NCIS, who found major fame in the '60s as Illya Kuryakin in The Man From U.N.C.L.E., with Robert Vaughn, and Scott Bakula from NCIS New Orleans.
Ellen Back in Action
After coming down with the coronavirus, Montecito TV talk show host Ellen DeGeneres has clearly recovered well.
She was spotted riding her Haibike electric bicycle rather than driving her Porsche or Mercedes and Land Rover SUVs around the Upper Village.
And this week she is scheduled to restart her long running show, which is taped at Warner Bros. in Burbank, but without the usual audience, given the pandemic.
Welcome to the Club
Renee Grubb's Village Properties, a leading residential real estate brokerage in our Eden by the Beach, is now an elite member of Forbes Global Properties, a new curated consumer marketplace connecting discerning buyers directly to the world's finest homes and the best agents that represent them.
Established as an invitation-only consortium of leading real estate firms around the globe, the company says it will immediately capitalize on Forbes' engaged audience of more than 130 million monthly global visitors to connect, inform, and inspire high net worth potential homebuyers and sellers about the finest properties for sale in Santa Barbara, Montecito, Ojai, and Santa Ynez.
As a founding member, Village Properties will be one of only 100 elite brokerage firms invited to participate in the global network.
"It's an exciting new chapter in our 25-year history," says Renee. "It will create a powerful tool in captivating a luxury real estate clientele."
The Mudslide, Three Years Later
It is hard to believe the Montecito mudslides disaster, which killed 23 people and destroyed more than 100 homes, was three years ago at the weekend.
On that fateful day, when 0.5 inches of rain pounded our rarefied enclave in just five minutes causing a cascade of boulders, mud, and tree branches up to 15 feet high, causing more than $177 million in damage, I had just arrived back from my three-week Christmas holiday in Cornwall, England.
When the disaster struck at 3:30 am, I was busy on my computer catching up on emails with my cottage door wide open listening to the rain when I heard a sound like a runaway freight train thundering down the creek 20 feet below me on Parra Grande Lane.
It was 11:30 am London time, so I was quite wide awake, but it wasn't until the next morning when I walked down to the intersection of the lane with East Valley Road in my robe that I realized the actual carnage with the bridge connecting to Sycamore Canyon Road totally destroyed – it would be out of action for more than two years – and many homes concertinaed on each other, with one creekside residence totally swept away. It is only now being rebuilt.
The disaster followed the equally devastating Thomas Fire, which destroyed 281,893 acres and was the largest inferno in state history at the time, when I underwent mandatory evacuation staying at Montecito animal activist Gretchen Lieff's vineyard near Santa Maria.
It is a memory that, for me, will last a lifetime. Memorial flowers were laid commemorating the event at the Plaza del Sol, opposite Pierre Lafond in the upper village.
You might also be interested in...