One Fortunate Feline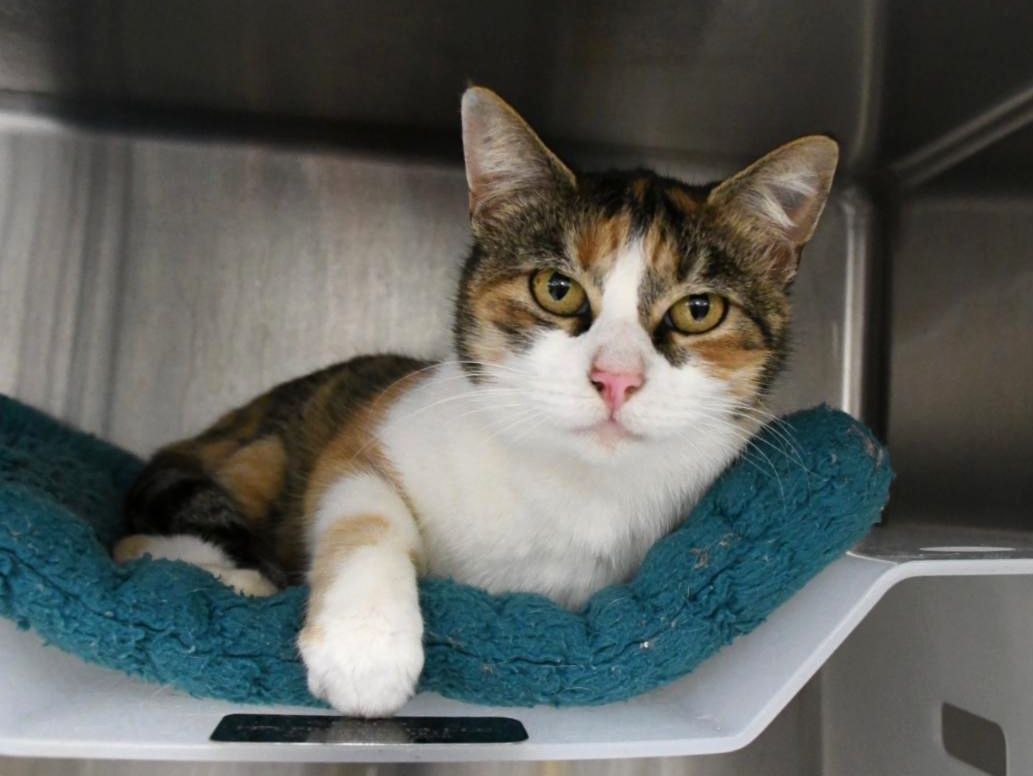 December 29, 2020 started out as just another regular day for the cat-rescue volunteers at Santa Barbara's Animal Shelter Assistance Program (ASAP), a private nonprofit group that helps the county's animal control agency find homes for abandoned cats. "We were operating on a very limited scale because of COVID," said Becky Morrill, ASAP's shelter operations manager.
Mornings are always busy with incoming cats from around Santa Barbara, Morrill explained, and at first the only information the county could provide was that the cat, a calico named Patches, had a chip showing that its owner was deceased. "They sent us a screen shot of the record for the cat." Morrill said she immediately recognized the owner's name as Josie Gower, who died in the debris flow but who Morrill knew well as a longtime supporter of ASAP and its efforts. "We reached out to her family," Morrill said, "and they put us in touch with Norm."
Norm is Gower's surviving partner, Norm Borgatello, who survived the deadly event and had long assumed that Patches, like Gower, had perished in the tragedy. After learning Patches was still alive, Borgatello immediately came to the shelter to pick her up. The story, which first went live on Noozhawk over the weekend, has since spread like wildfire on the internet, leading Borgatello to politely decline additional interview requests.
However, all the media attention may someday help solve the mystery of what actually happened to Patches in the three years since she disappeared. According to Morrill, the people who brought the cat to the county's attention had only met her a few days earlier. "The cat was brought in by some folks who said she showed up on their porch three or four days earlier," Morrill said. "They live within a quarter of a mile of where Josie and Patches and Norm lived on the night of the debris flow."
Amazingly, despite three years of presumed homelessness, Patches was in fine health when she reached ASAP. "She was in great condition and clearly had been fed," said Morrill. "She was clean and in good condition, but it's still a mystery where she's been all these years."
One thing is certain, said Morrill: ASAP would never have been able to reunite Patches with Borgatello if Gower hadn't authorized a microchip to be placed inside the feline. "We never would have gotten that cat back with its owner if it wasn't for that chip," said Morrill. "If you own a cat or dog, make sure you get a chip for your pet and make sure there's a valid telephone number so we can find you if we find your animal."
You might also be interested in...