Covid Restrictions Crush Local Businesses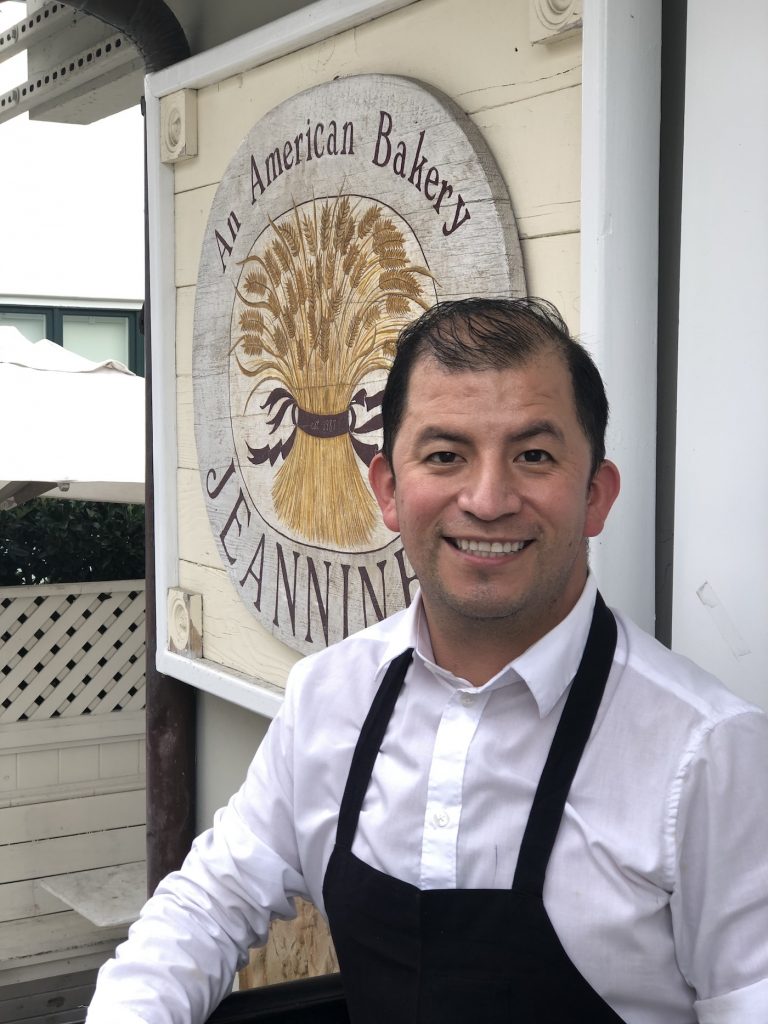 Earlier this week, Jeannine's Bakery owner Alison Hardey announced the closure of her downtown store; the latest local casualty of the Covid-19 pandemic and the ongoing stay-at-home order that has shuttered most California restaurants, allowing them to be open solely for takeout orders. "It wasn't an easy decision, it's kind of like 'which child do you give up?'" Hardey said about closing the largest location of her four local eateries. "We had millions of dollars into that location, but we just don't have the staying power as a small, locally-owned business," she said. 
With over three decades in business in Montecito and Santa Barbara, and most recently, a Goleta location, Hardey said the decision to close the downtown location was based partially on the fact that it was largest of the four outlets, and had the most indoor seating, which is not ideal during a pandemic. Another factor: the majority of her downtown clientele was local business people grabbing a quick breakfast or lunch, so the business was hit especially hard when the vast majority of people began working from home, away from the hub of downtown. "I think it's going to take several years for the vitality of downtown to come back from this. All the activities and parades are canceled; gathering places like the Courthouse, the Lobero, the Arlington, and the Museum, all closed indefinitely. All those places that create a downtown are not going to be at full capacity for a long time," she said.
The downtown Jeannine's, located in La Arcada, was in business for 18 years, and was a busy, bustling bakery on a daily basis. "We are really sad to say goodbye, and it wasn't an easy decision," Hardey said.
As far as the three other bakery locations – located in Goleta, on Ontare/State, and on Coast Village Road – Hardey says she and her family feel positive about them, calling them "neighborhood stores" which are smaller, have more outdoor seating, and a different type of clientele. The Montecito location is currently the only of the three open for limited offerings. "We've definitely taken a hit out here, but not as bad as the other units," she said, adding that during the aftermath of the 1/9 Debris Flow in January 2018, it was the other locations that helped keep the Coast Village Road outlet afloat. The Hardeys made the decision to close the other two stores temporarily until outdoor dining is once again allowed, which she expects will be late February. "I think once the vaccine takes hold, and we are further away from the holiday gatherings that caused Covid numbers to spike, we will be in a better place to reopen." Hardey also says she is pursing PPP loans to keep the three other locations afloat.
For now, the Montecito location is open daily 7 am to 2 pm, offering limited breakfast and lunch options and of course, coffee and pastries. "It's a day-by-day decision to stay open, but keeping our doors open definitely boosts morale, both for our staff and for the community," Hardey said. "We are keeping it open as long as we can do it safely, and as long as our staff remains well. We don't want to be a super spreader and be part of the problem." Hardey added that she wants the eatery to be a place for the people who are still working on Coast Village Road to be fed and caffeinated. 
Hardey says that people who want to help Jeannine's, and other restaurants and retail stores which are also struggling, can do so by buying gift cards, which was a huge help back in May 2020, when the Coast Village Association, Montecito Journal, and the Montecito Association organized the Virtual Cash Mob, which put over $170,000 in the hands of local businesses via gift card purchases (nearly $10K of which was spent at Jeannine's). "Gift cards are a really wonderful vehicle to show your love and support. It gets cash in the pockets of retailers and restaurateurs when they need it the most, and it gets customers back in the door when the days are brighter."
So until further notice, Jeannine's Montecito's beloved manager Lalo Mendoza will be there to greet customers for their daily coffee and scone, behind a mask of course, as the eatery tries to make it through this unprecedented time. "He brightens everyone's day, and for that, I am grateful," Hardey said. Mendoza has been with the company for 18 years, and says he looks forward to the day that business returns to normal.
Down the street from Jeannine's, another business owner, Gene Montesano, is publicly showing his dismay for the restaurant shutdown, posting large signs at Tre Lune, as well as his downtown bakery, D'Angelo. MJ News Editor Nick Shou will have more on this in next week's edition.
You might also be interested in...