A Friend in Need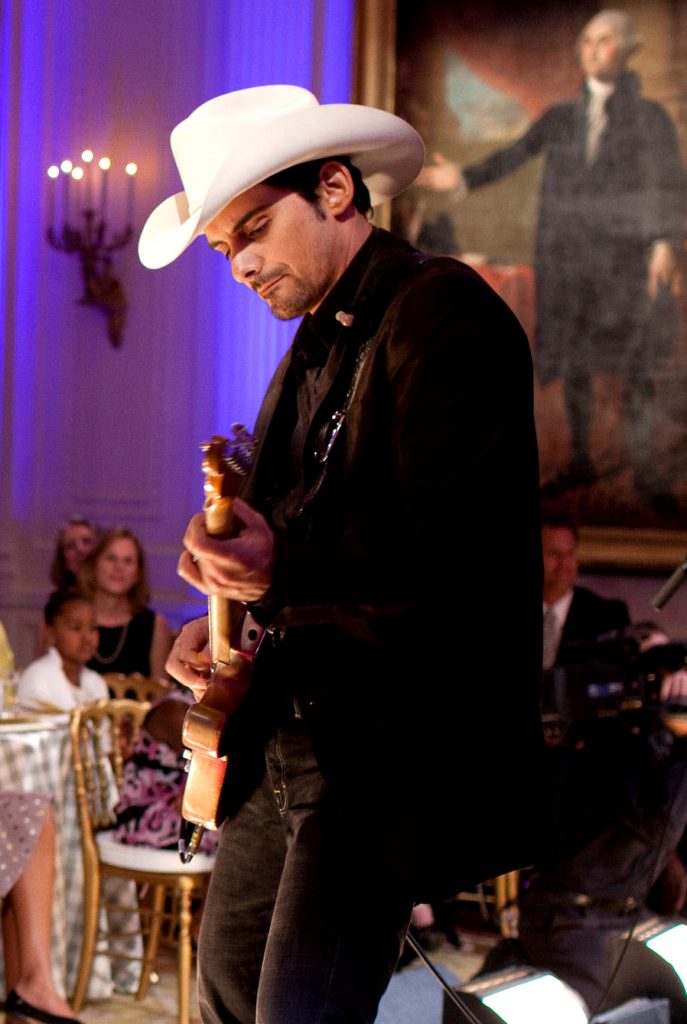 Montecito singer-songwriter Brad Paisley, who was generous with his music and contributions during the 2018 mudslides disaster, as well as being a major supporter of the Unity Shoppe along with fellow musician Kenny Loggins, brought major help to Nashville, Tennessee, after the Christmas bombing, I learn.
Brad, 48, who has sold 11 million albums and has had 32 Top 10 singles, lost no time coming to the aid of Texas-born musician Buck McCoy, who lost his cat Molly, apartment, and material possessions in the carnage, sending him a guitar from his enviable collection of instruments so that he could still earn money playing each weekend at Legends Corner in downtown.
To help McCoy build his life again, the three-time Grammy winner also offered to pay for unlimited groceries and encouraged others to donate to his GoFundMe account, which raised $35,626 in the first six days and continues to increase.
His beloved feline has also now been found. Purr-fect…
You might also be interested in...