Let's Hear it for the Girls
Having completed five years leading Girls Inc. of Greater Santa Barbara, Barbara Ben-Horin is leaving the pro-girl nonprofit.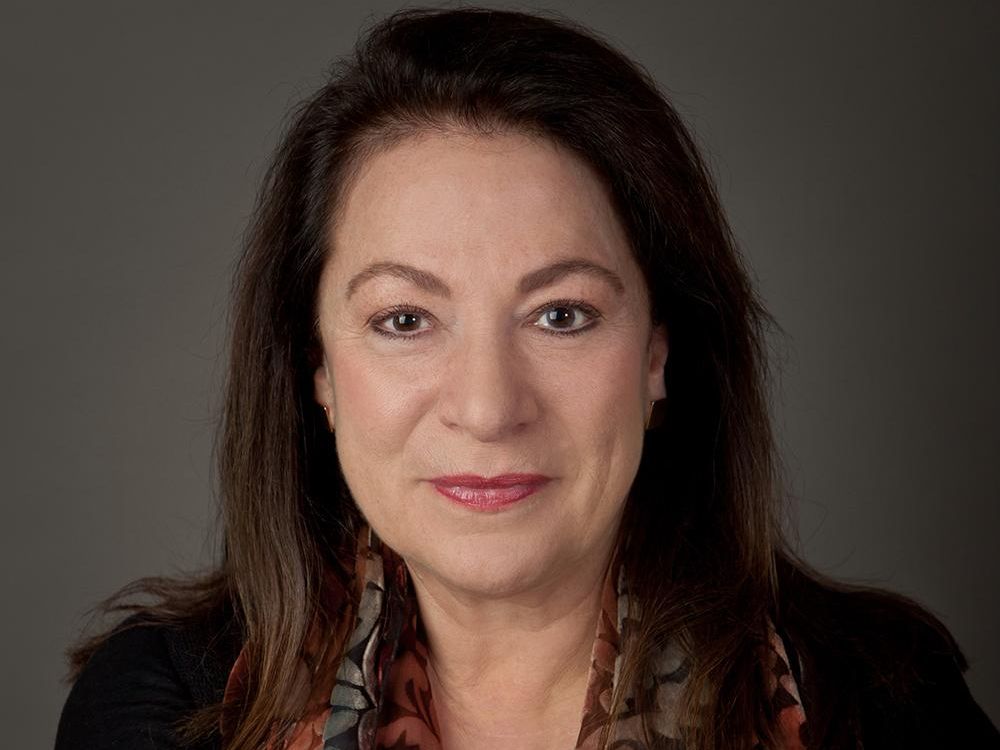 Since joining the organization in January 2016 it has expanded its Teen Center programming, overhauled its emergency planning, and advanced its advocacy efforts on behalf of girls' rights and opportunities.
"I deeply believe in Girls Inc.'s vision of empowered girls in an equitable society and have been energized by the 'why' of our work," says Barbara. "I am impressed every day by the girls and teens we serve and am grateful to the deeply dedicated staff. I believe my efforts have moved Girls Inc. forward, and that it is the right time to turn the reins over to new leadership."
Prior to joining Girls Inc., she served as CEO of the SB City College Foundation and as Director of Development at the Santa Barbara Museum of Art.
The board of directors will engage in a search for new executive leadership early in the New Year.
Burkle Buys Neverland
After half a decade on the market, the late singer Michael Jackson's Neverland Ranch in Los Olivos, now renamed the Sycamore Valley Ranch, has sold for nearly $80 million less than the original asking price.
The new owner is billionaire Ron Burkle, a onetime associate of Jackson and co-founder of Yucaipa Companies, who has paid $22 million for the 2,700-acre spread, which includes 22 structures, including a 22,000-square-feet Normandy-style mansion, seven guest houses, and a 50-seat movie theater.
Jackson, who died in 2009, originally bought the ranch for $19.5 million in 1987, filling it with amusement park rides and even a zoo.
His estate co-owned the property with a fund managed by Colony Capital, headed by Santa Barbara Polo & Racquet Club patron Tom Barrack. Over time there have been several price cuts on the selling price with it last offered for $31 million in 2019, less than a third of its original asking price of $100 million.
Burkle, 68, also has a John Lautner-designed home in Palm Springs, which was built for the late comedian Bob Hope and his wife, Dolores, in the '70s.
The Royal Review
Prince Harry and Meghan Markle, who have just spent their first Christmas with their 15-month-old son Archie at their Montecito estate, Riven Rock, want to see a 12-month extension for their Megxit deal which would see them keep their royal patronages and head back to the U.K. to seal the deal in person.
The tony twosome, who stepped back as senior royals a year ago, are reportedly hoping to agree to a more permanent deal to ensure they can continue to be non-working royals while continuing their patronages.
The move comes after the couple secured extremely lucrative commercial deals with Netflix and Spotify in recent months, a factor which will no doubt be looked at meticulously by royal aides at Buckingham Palace as their 12-month review date looms large.
It has been claimed they would like to return to London in time for Queen Elizabeth's 95th in April and, two months later, Prince Philip's 100th birthday.
The Scenic Tour
Santa Barbara got some priceless publicity in the London Sunday Times after its travel writer Jonathan Thompson visited our Eden by the Beach just before Christmas, as I revealed exclusively in this illustrious organ.
The peripatetic scribe, who splits his time between the U.K. and Dallas, Texas, describes our rarefied enclave "as the stuff of fairytales… a hidden kingdom framed by mountains, basking in perpetual sunshine on the shores of a shimmering sea… The perfect distillation of California."
Jonathan, whom I joined for breakfast at Rick Caruso's Rosewood Miramar, where he was staying, also shone the spotlight on Ty Warner's San Ysidro Ranch, the Coast Village Road nosheteria Lucky's, beer heir Andy Busch's Folded Hills winery, and Skip Abed's Double Dolphin sailing excursions.
A Man of Taste
On a personal note, I remember pioneering fashion designer Pierre Cardin, who died in Paris, aged 98.
Cardin, who was born in Italy but emigrated to France as a small child, designed space-inspired looks that upended catwalk styles in the '60s and '70s, and pioneered the use of licensing in fashion, plastering his label's name on products of all kinds, even Walmart boxer shorts and razor blades, and making millions in the process.
I met him a couple of times in the '80s when he opened a Manhattan branch of the fabled Paris Art Nouveau restaurant, Maxim's, which he had bought in 1981, on Madison Avenue, just a tiara's toss from the Pierre Hotel, and at a socially gridlocked launch party in 1985 for a same-name perfume at Macy's which I attended with actress Brooke Shields, my artist neighbor Andy Warhol, and the Duke of Windsor's goddaughter Cornelia Guest, dubbed the Deb of the Decade.
True to his taste for fantastic design, Cardin, who learned his trade working with the likes of Christian Dior and Elsa Schiaparelli, also owned the Palais des Bulles (Bubble Palace), a futuristic residence woven into the cliffs on the French Riviera, and also a chateau in the beautiful Provencal town of Lacoste, once owned by the notorious Marquis de Sade.
Sightings: TV talk show host Ellen DeGeneres shopping for home goods at Garde in Summerland… Oscar winner Robert Downey Jr., noshing at Oliver's… Singer Neil Young at the Hotel Californian.
Pip! Pip! – Be safe and a Happy New Year
Continue reading...