Jules Coast Caviar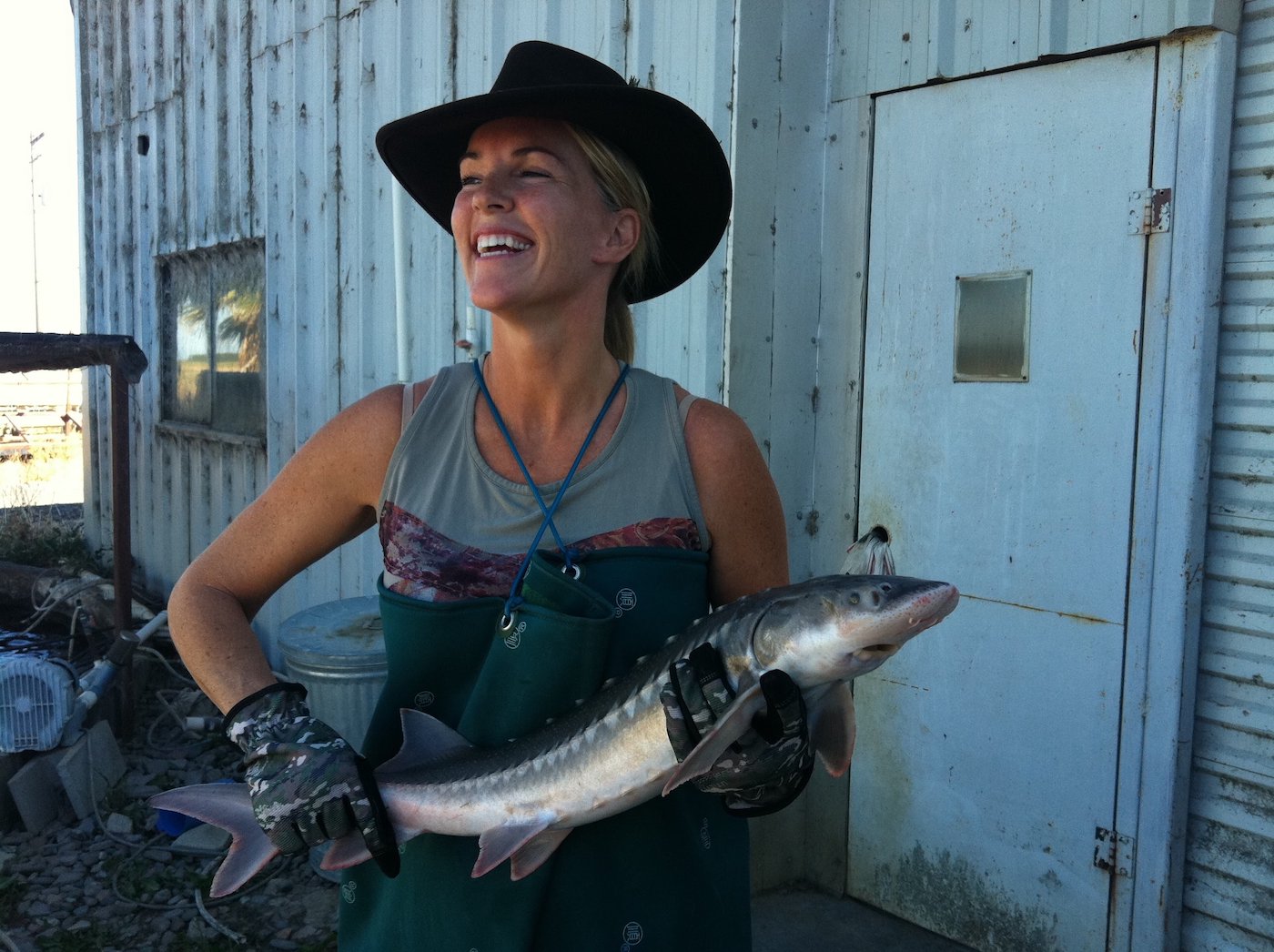 A new gourmet food boutique is slated to open for business this weekend, in the new commercial space next to Folded Hills Wine Tasting Room in developer John Price's mixed-use building at Olive Mill. Jules Coast Caviar is an emporium for the finest foodstuffs from the West Coast and beyond, carefully curated by owners and longtime Montecito residents, Aleigh and Felix.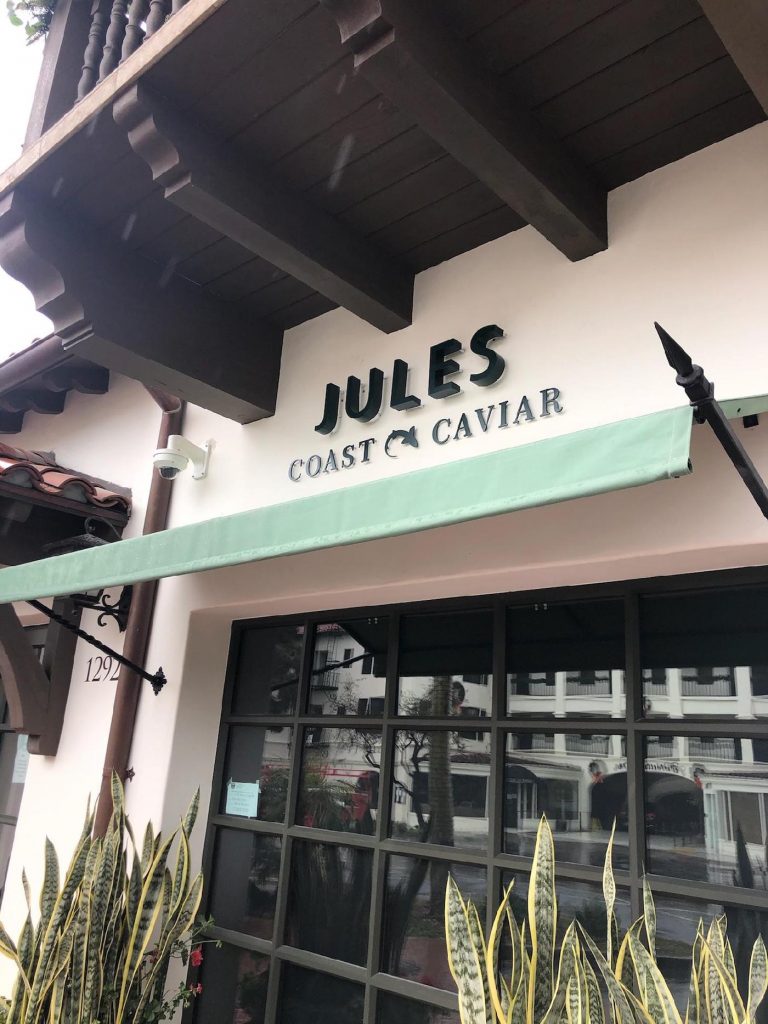 Named after their beloved rescue dog, Jules, the shop will be open at limited retail capacity during the extended stay-at-home order during the pandemic. "It's a tough time to be opening a new business, but we are hoping to bring some much-needed joy to this community," said Aleigh.
The shop features caviar from California Caviar Company, a global leader in the production of sustainably farmed, premium caviar. Owned by "caviar queen" Deborah Keane, who is considered a pioneer of the sustainable caviar movement, California Caviar Company was launched in 2007 after Keane recognized the lack of a reliable supply in the marketplace. The company owns the U.S. master patent for the Köhler Process, allowing the company to use the first ever techniques for caviar extraction without harming the sturgeon (i.e. "no-kill" caviar), which will be launched this year. "It is the best of the best," Aleigh said of the product, of which there will be multiple varieties and accoutrements available.
In addition to caviar, the couple will offer a vast selection of chocolates from Compartés Chocolates, Vosges Chocolates, and John Kelly Chocolates, as well as a selection of gourmet cheeses and charcuterie items. There will also be gourmet gelato and sorbet – served in COVID-friendly single serve containers – from Nancy's Fancy Gelato, and eventually fresh baked sweets from Renaud's Bakery, to be served in the afternoon when Renaud's down the street is closed for the day. "Our goal is to create a synergy with other local businesses, to collaborate and celebrate our mutual success. This community has given us so much, and we really want to give back," said Felix.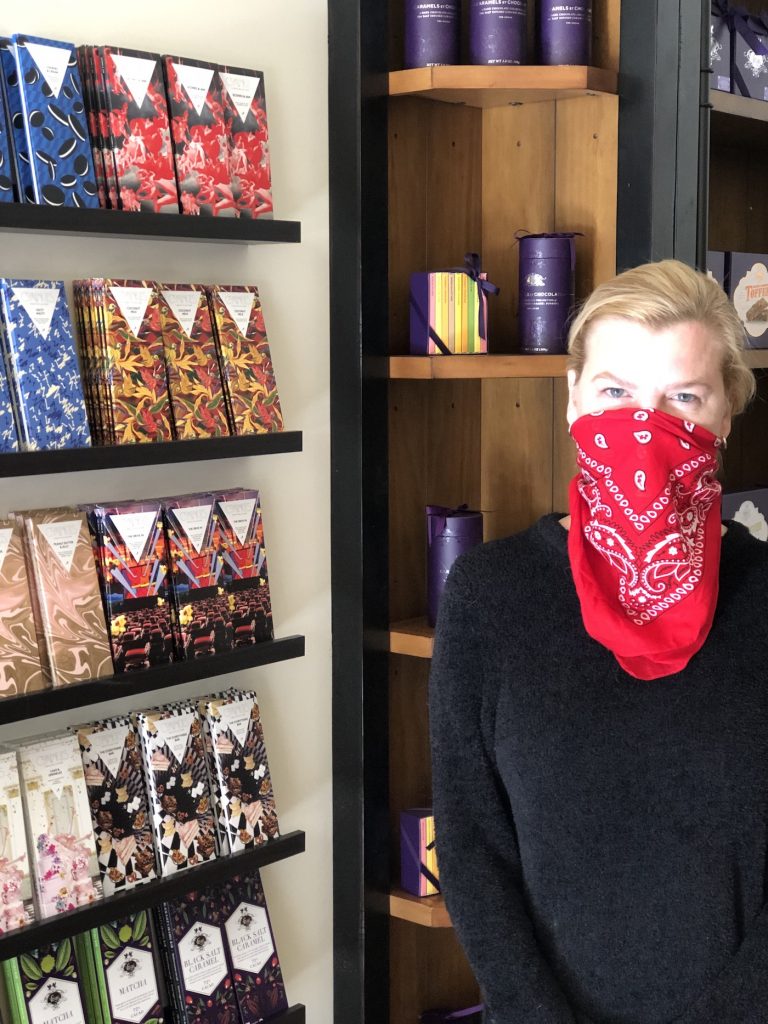 Once fully open, the shop will offer a comfortable place for people to gather, have an espresso or mimosa (liquor license pending), and something sweet or savory to eat, and dogs will be welcome. "It's about helping people get out and enjoy their lives… we want to be the place for that," Felix added. Until then, the shop will be focused on retail, as well as a 24-hour delivery service where members of the community, as well as hotel guests, can call upon the business for late-night indulging. "There is a void in this area for late night food availability, so we are happy to be able to offer it," Aleigh said, adding that they've partnered with local hotels to be able to offer their products around the clock. 
The semi-retired couple says it's been a longtime dream of theirs to open a shop like Jules in Montecito, in part as a way to interact with the community, as well as offer "the best of the best" artisanal foods; Aleigh is the former food buyer for Harrods of London, in addition to writing numerous screenplays. The couple plans on giving a percentage of profits to local nonprofits, and will also offer customers a way to give back to the charity of their choice at the point-of-sale. "We'll be cashless, and very cognizant of COVID protocols," Aleigh added.
The shop is open 11 am to 7 pm every day except Tuesdays and Wednesdays. For more information and to order 24-hour delivery, visit www.caviarsb.com or www.julesmontecito.com. Jules Coast Caviar is located at 1292 Coast Village Road.
You might also be interested in...