Fiesta Season is Here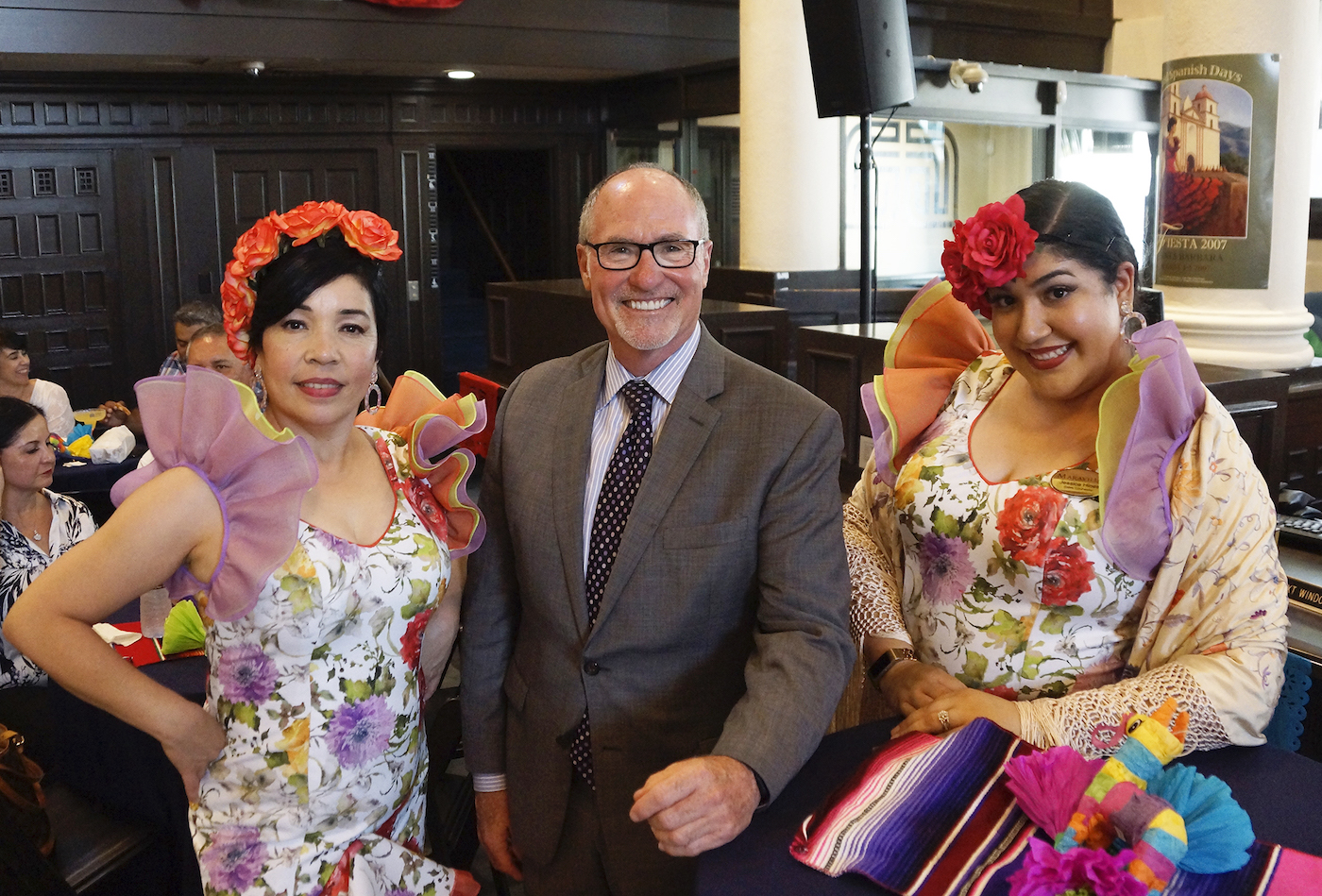 Montecito Bank & Trust's main State Street branch suffered major social gridlock when it hosted its third annual Fiesta party for more than 300 traditionally garbed guests.
Quaffing magnificent margaritas and noshing on traditional fare from Los Arroyos, partygoers were entertained by Chris Fossek playing classical guitar, with flamenco dancing from Junior Spirit of Fiesta Paloma Valenuela and Spirit of Fiesta Sophia Cordero.
Among the partygoers were Jonathan Fox, Roger Durling, George Leis, Janet Garufis, Mark Danielson, Larry Gosselin, Gregg Hart, Brian Hill, Kevin Marvin, Dana and Andrea Newquist, Stephanie Petlow, Lynda Tanner, Anne Towbes, and Michael Baker.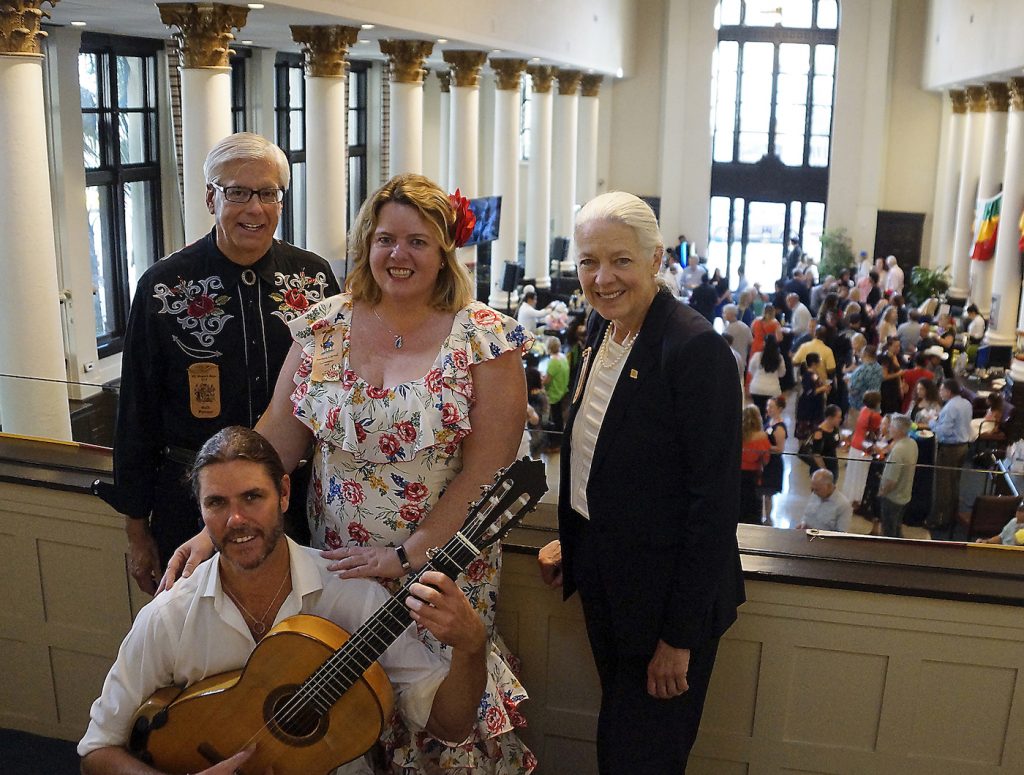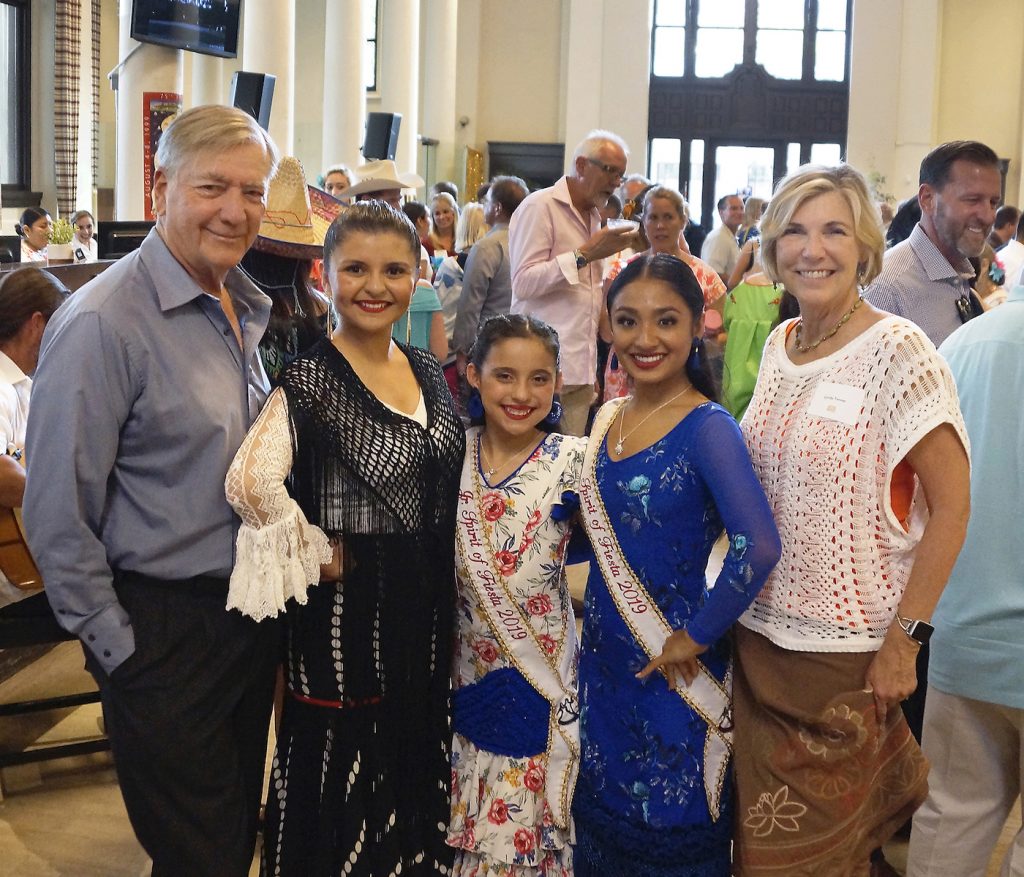 Selling New York 
Former Montecito actor Michael Douglas continues to whittle down his property portfolio.
Having recently put his homes in Majorca and Bermuda on the market, as I have chronicled in this illustrious organ, the 74-year-old Oscar winner is selling his New York estate for $15 million to Australian billionaire Anthony Pratt.
Michael, son of Montecito acting legend Kirk Douglas, bought the eight-bedroom, 18-bathroom Westchester property in 2014 for $11.25 million.
It was built in 1895 and sits on more than 13 acres in the ritzy commuter enclave,
Michael's three-acre Bermuda estate went on the market in June for $10.6 million and his sprawling Spanish 10-bedroom home on 250 acres for $32.38 million.
You might also be interested in...