Welcome to the Neighborhood: Montecito is experiencing a once-in-a-generation real estate boom that is reshaping the once sleepy, bucolic town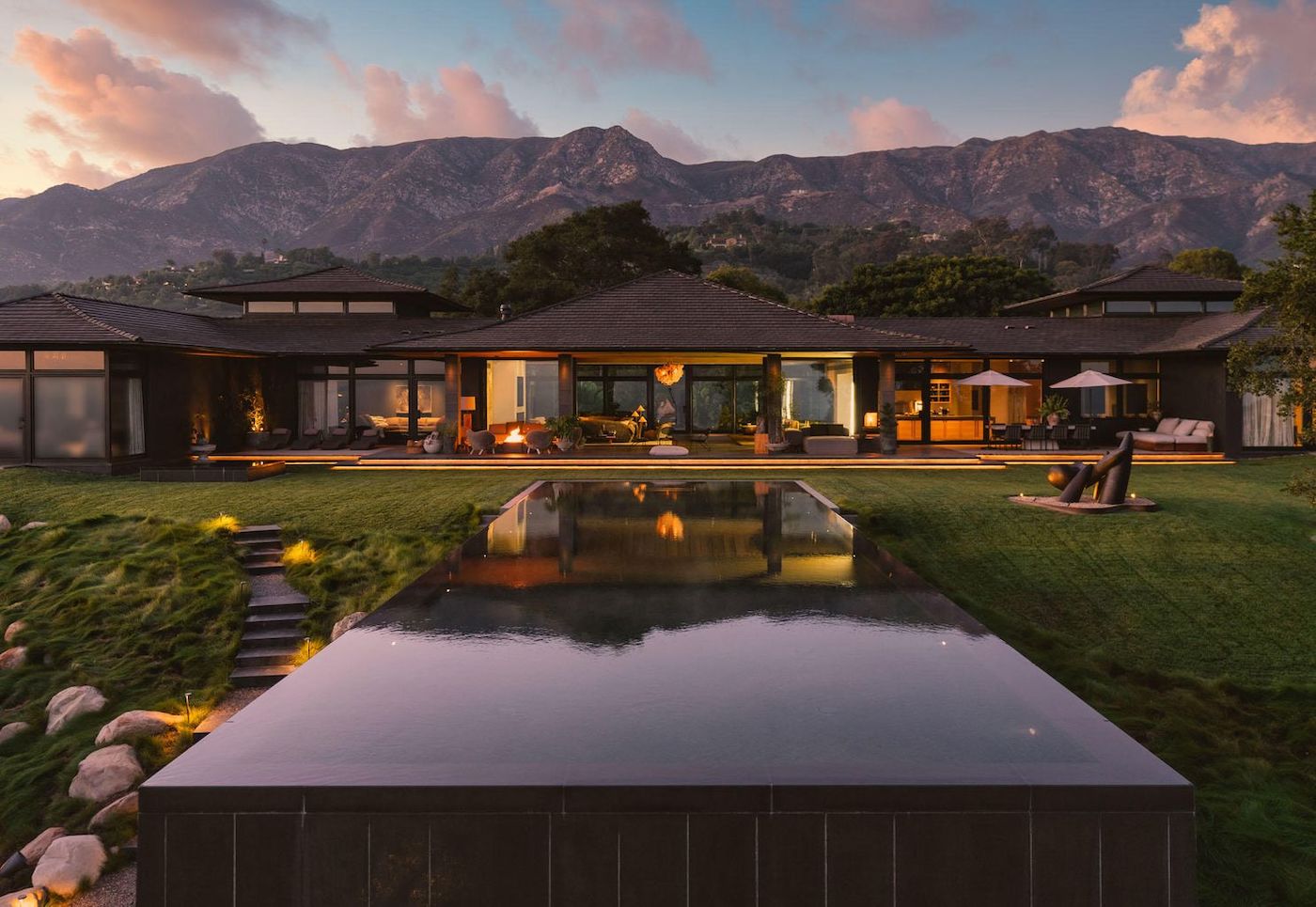 Signs that a community is in the throes of an historic transformation are rarely overt and almost never seismic. They're small yet perceptible shifts that, in aggregate, tell a story of where a town or a city is coming from and where it's most likely headed. In the case of Montecito those signs – at least in the eyes and ears of longtime residents – are impossible to miss.
Start with the obvious: the helicopters. In the weeks after Prince Harry and Meghan Markle thrust Montecito into a new echelon of celebritydom with their purchase of a $14.7-million, 19-thousand-square-foot Mediterranean style mansion in August, there was the unwelcome clatter of rotor blades keeping nosey (paparazzi) cameramen suspended overhead. Oprah and Ellen DeGeneres have been local fixtures for years, but this level of exposure was next level. Then there are the restaurants and the reality that the days of walking into Lucky's or Tre Lune on a whim and snagging a table are gone. You're "lucky" to even get a reservation these days. Some have noticed a shift in clothing and style. Folks – mostly new arrivals – are more gussied up than normal even while simply grabbing takeout; more Manolo Blahnik less New Balance. But Bob Ludwick, the president of the Coast Village Association who has lived in Santa Barbara for five decades, says one peculiar change that he's noticed in recent months is the increase in the number of pets he encounters. "Everyone brings their dog with them everywhere now," says Ludwick, chuckling. "You wouldn't believe the lengths our members are going through to adapt to this and make their businesses more dog-friendly."
A confluence of events has set in motion a once-in-a-generation real estate boom in Montecito that is quickly reshaping the once sleepy, bucolic town, if well-kept secret. The coronavirus pandemic, now entering its ninth month, has upended the rules that have long governed modern life. Remote working and schooling have triggered an exodus out of dense urban centers like New York, Los Angeles, and San Francisco to smaller satellite communities like the Hamptons and Montecito, now referred to as Zoom towns. These places tend to be more rural with larger, more spread-out lots and thus appeal to buyers looking for COVID-friendly settings while also offering the perks of 'smaller' town living. And with practically everyone working from home, the traditional sacrifice that came with such a move – specifically, as it pertained to career advancement – no longer holds true. As a result, the residential real estate market in Montecito is red hot. Record-setting eight-figure deals are becoming commonplace as a new class of jet setters from across the state and the globe usher in a new era of luxe living in a town that's never been totally comfortable with it.
Top local realtors have to adjust not only to soaring demand but client lists that include some of the biggest names in entertainment and technology, most of whom demand the utmost discretion. Local news outlets have even been urged to pull back on aggressively reporting news about public figures moving to the area. This new reality has caused the number of off-market transactions (i.e. deals that occur away from the marketplace platform known as the Multiple Listings Services or MLS) to more than triple, according to some top brokers.
Notable Names
If you were to look solely at prices and the names involved in a sampling of notable transactions in recent months, you wouldn't be wrong to think that the neighborhood in question was Bel Air, Beverly Hills, or Atherton. In November, the Bali-inspired mansion known as the Salt Hill Estate on East Valley Road, which was owned by DeGeneres and Portia de Rossi, sold for $33.3 million, reportedly to a Russian businessman. The last time the 9.3-acre compound was listed, it sat on the market for two years before DeGeneres and de Rossi nabbed it back in 2018. This time around, Salt Hill Estate was scooped up after sitting on the market for a mere three weeks. It closed with a five-day escrow and DeGeneres and de Rossi pocketed $6.3 million in profit on the sale, adding another notch on their belt as savvy house-flippers (in June, they sold a Tudor-style house to Ariana Grande for $6.75 million, flipping another property). 
Comedian and longtime Montecito resident Dennis Miller sold his Montecito estate to Ellen DeGeneres in November for $49 million in an all-cash deal making it the second largest sale recorded for a home in Montecito in recent years. Miller's property stretches across 4.3 acres and includes five structures. There is a 9,000-square-foot Cape Dutch-style main house, a guesthouse, pool-house, a detached garage, and an infinity-edged swimming pool.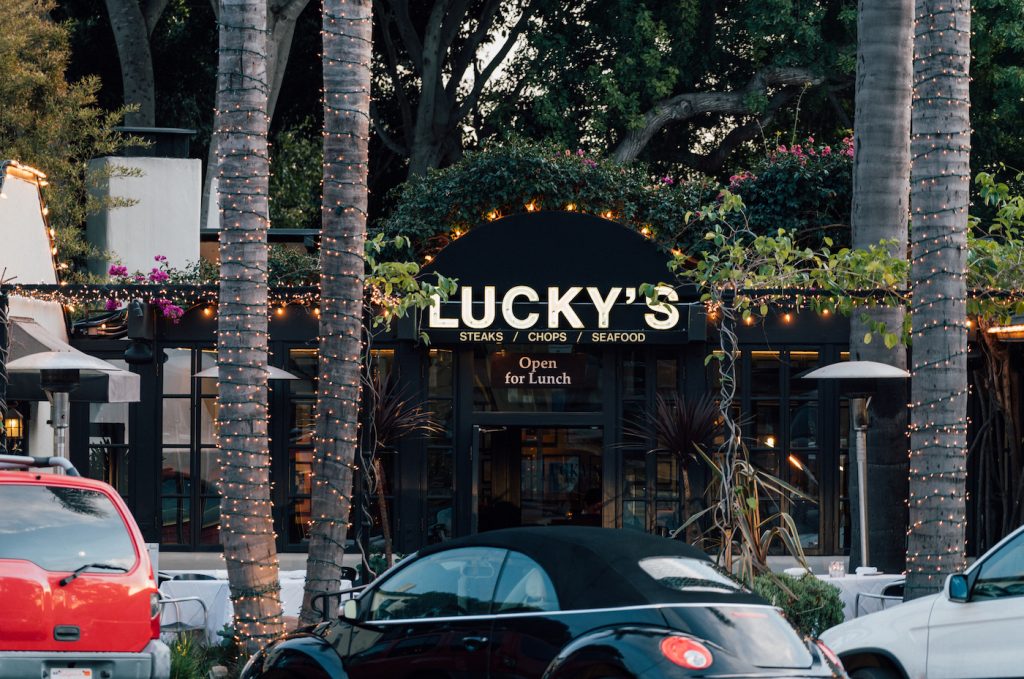 It's not just the entertainment industry. The titans of Silicon Valley have also been bitten by the Montecito bug. Eric Schmidt, the former chief executive of Google, and his wife, Wendy, purchased an 11-acre Montecito estate known as Solana, which was the site of a former think tank, for $30.8 million over the summer in an off-market transaction. The main house on Solana is a five-bedroom mansion with 360-degree panoramic views of the ocean, downtown Santa Barbara, and the Santa Ynez Mountains. Palm trees along with lemon and lime, banana, fig, and pomegranate trees dot the expansive property where luminaries like President John F. Kennedy, Martin Luther King Jr., and Henry Kissinger used to hold court when it was known in the 1950s as the Center for the Study of Democratic Institutions.
Not far from where Schmidt planted his flag, a major investor in electric car manufacturer Tesla, Alan Salzman of VantagePoint Capital Partners, dropped $18 million in November on a new Montecito home. The Tuscan-style property, which was built in 2016 spans across three acres. The main house has eight bedrooms and 11 bathrooms and more than 13,000 square feet of living space.
For this new class of super-ballers, purchasing not one, but two eight-figure properties is becoming a 'thing.' In September, San Francisco-based investor Marc Stad, the founder of the Dragoneer Investment Group, and his wife, Elisa,paid $12.2 million for a seven-bedroom, 13-bathroom mansion with a full-size sports court and a 65-foot swimming pool. Three weeks later the couple added another home to their portfolio – a $29-million Mediterranean-style mansion in upper Montecito that has a 13,000-square-foot, six-bedroom main house and a motor court so massive, you could practically land a plane on it.
Escape from L.A.
It's all been highly disorienting for those tasked with keeping up with the demand. "When we first went into the March lockdown, we had no idea what the year would be like because we weren't allowed to show houses," says Robert Riskin, a partner in the Riskin Partners Estate Group brokerage house, which has shattered all of its previous transaction records this year by gaping margins. "By mid-April we started to see people calling more and more and the majority were people from L.A. and the Bay Area. They were looking for an escape and Montecito makes so much sense because it's so close and it offers more land and all these activities. And that pace just kept going into May and June and then it was clear that a major shift was happening," says Riskin. 
To put things in perspective: in 2015, the Riskin Group had a record year after notching $335 million in total year-over-year sales volume. No one inside the firm thought that they would ever come close to figure again. This year, the firm is on path to easily blow past $600 million in sales volume and all sectors of the market are performing.
Travel restrictions caused by COVID helped fuel the boom. Whereas in years past, wealthy Californians would be jetting off to the East Coast, Hawaii, or even Europe, this year they were forced to stay local and by-and-large find vacation spots they could drive to. This prompted a huge surge in demand for spring and summer rentals in and around Montecito which brought in a new buyer pool who were exposed – in many cases for the very first time – to Montecito and its myriad charms. It wasn't long before many of those renters, whose jobs and kids' schooling quickly switched to 'remote' for the foreseeable future, morphed into prospective buyers.
"We were blown away by the business we saw this summer," says Rick Fidel, resort manager for Rosewood Miramar Beach, which has become an entry point of sorts for Montecito. "We didn't host any weddings this summer so it was a different mix of business and leisure. Our guests had extended stays (compared to last year) and I know for a fact several came to stay with us for a week or longer because they were meeting with brokers looking for homes and rentals."
The fact that Santa Barbara County has been so successful in keeping COVID cases to a minimum has only added to its allure. To date, there have been a total of 11,481 recorded cases and 135 deaths, which is a fraction of the impact that the virus has had on Los Angeles County or San Francisco (inmates and employees at the Lompoc Federal Prison Complex account for a large portion of the county's COVID-19 cases and deaths). Until the governor's most recent lockdown order, bulking the Central Coast with all of Southern California, controlling the spread of the virus has allowed the county to maintain far more lax restrictions on movement and dining than in other places, which only compounds the appeal.
To be clear, it's not just billionaires moving in. According to data pulled from the MLS, there have been 237 transactions this year for homes that traded at $5 million and less. In 2015, which was another banner year, there were just 165 transactions in that price range. This year, there have been 68 homes that sold in the $5 to $10 million range. That's almost triple the number that traded in that range in 2015 (24).
Putting Down Real Roots
The profile of buyers (the ones you've never heard of) is also a break from the past and suggests that many of the incoming residents are here to stay. Historically, the majority of buyers interested in Montecito were retirees or couples with grown kids. There were a lot of wealthy second homeowners who would cruise up from L.A.'s westside for long weekends. Since the spring, brokers are seeing many more young families moving to the area. 
The allure of Montecito is its expansive lots, low population density, world-class schools, beaches, mountain trails, and a floor-area ratio designed to preserve the area's semi-rural nature. There are around 3,100 homes in Montecito, and the town is best known for its Spanish Revival Architecture, although that may start to slowly change. Co-founder and design partner of the L.A.-based design-build practice, Marmol Radziner, Ron Radziner says that since March his firm has seen a spike in demand for its services on a variety of projects in Montecito. "There's clearly something going on up there," says Radziner, whose modernist homes have been central to the transformation of other seaside communities like Venice Beach. "In a place like Montecito where you have a gentle Mediterranean climate, you can spend so much time outside, so people who gravitate there appreciate that. The conversation we're having with clients is about engaging nature."
He went on, "Often the sites we are looking at in Montecito are covered with native oaks and sycamores, or boulders and rocks and that's a big piece of that conversation – how do we plan and design a home that works around these natural attributes along with the views of the mountains and ocean."
For the families moving to the area, the number one thing on their wish list according to multiple brokers is to live in the Montecito Union School district. The kindergarten to sixth grade school scores a nine out of ten stars from the nonprofit website GreatSchools.org. "I can't tell you how many calls I get from buyers who say I want to spend $3 to $4 million and I want to be in MUS (Montecito Union School) and I'd love a pool," says Michael Calcagno, a top agent with Calcagno & Hamilton, a team also associated with Berkshire Hathaway that had a record year, clearing $200 million in sales. "Nowadays, I can show that person maybe two properties and that's a problem – there's no inventory."
After selling their house earlier this year in Napa County's St. Helena, Oliver Caldwell, founder of the San Francisco-based art gallery Caldwell Snyder, and his wife headed to Santa Barbara to visit their kids. It was their first stop on an extensive scouting trip of California coastal communities. "We went to every spot and met with brokers and toured spaces for a new gallery. Laguna Beach seemed too cheesy. La Jolla had lost its luster. It was all a real disappointment," he said. Afterwards, during a meal at the Honor Bar, his wife noticed an empty shop across the street. They inquired and ended up opening Caldwell Snyder in the midst of global pandemic. "It's been great and has far exceeded my expectations," says Caldwell, who sells works from Pasadena artist Kenton Nelson and L.A. artist Charles Arnoldi. But he's unsure whether Montecito's current transformation will result in a thriving art and gallery scene. It's not for a lack of sophistication, says Caldwell. It's about scale. "Sure, you've got people selling forty to fifty million dollar homes but Santa Barbara has a traditional sensibility," he says. People love Western art and Santa Barbara landscapes. The one thing that might turn that around is the L.A. people coming here who want more modern and contemporary art. But they may want more landscapes for their house here as well," he says.
Montecito and its residents are fiercely protective of their collective identity. The fact that such a small community has its own planning commission, board of architectural review, water district, school district, and homeowners' association speaks to their protective ways. So, it's somewhat surprising that, so far at least, any tension between the old guard and the new remains subdued. Other than a few instances of overly aggressive parking decorum, things have remained relatively cool. Some locals are skeptical that the new wave of residents is in it for the long haul. Once a vaccine arrives, they say, and the patterns of life as we knew it flip back to normal, some suspect that a sizeable amount of the newcomers will tire of Santa Barbara's slower, more provincial way of life and head back to the cities. Ludwick of the Coast Village Associationworries about the through-line and integrity of the community. If prices continue to soar, it will be hard for boutique retailers to maintain their presence in the community and compete against national retailers. Ludwick then makes the somewhat byzantine analogy of newcomers unwittingly being potted plants being planted within yet another pot. The point is simple though: put down your roots – your real roots – and where better to do that than in the rich and fertile soil of the Santa Ynez Mountains.
You might also be interested in...